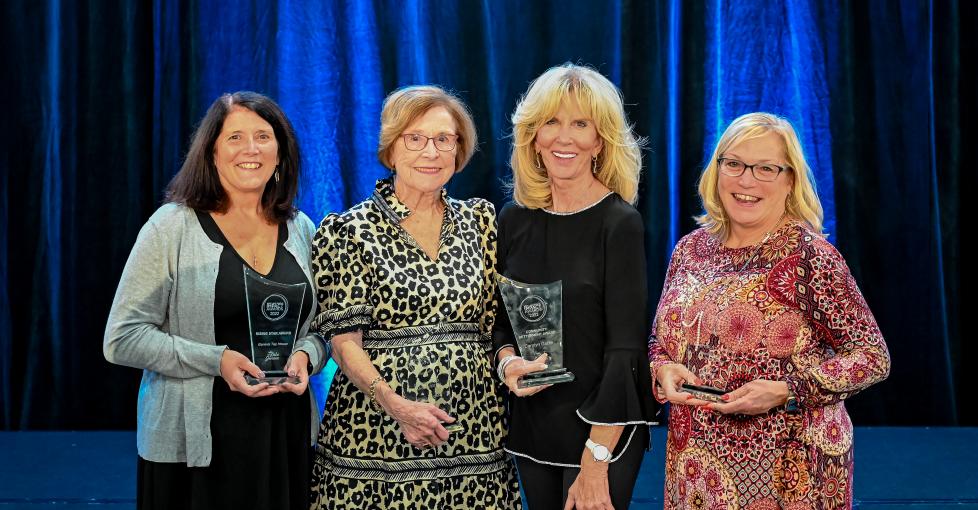 The 2022 Impact Award Winners have been announced by VISIT Lake Geneva and you could say this year was the year of the woman! This year's four award categories were all presented to female entrepreneurs and leaders in the community who have gone above and beyond to enhance the quality of life for residents and visitors. VISIT Lake Geneva held their Annual Dinner & Impact Awards event October 25, 2022, where each recipient received their accolades surrounded by a crowd of 250 fellow business owners and representatives from community organizations along with City and State officials. The recipients were nominated by their peers and then voted on by the board of directors of VISIT Lake Geneva.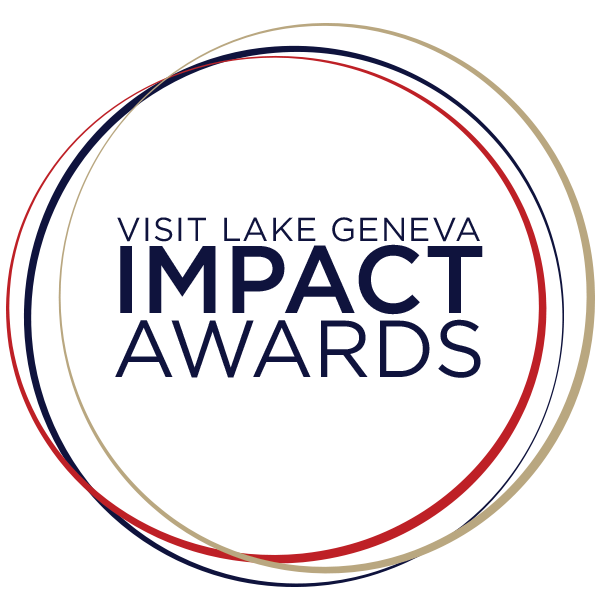 The Rising Star Award is presented to a person, organization, or business who in 5 years or less in their respective field has made a substantial impact in their profession. This year's award was presented to Heidi McGraw with Geneva Tap House. Heidi, along with her husband Paul McGraw (in attendance) and her family business partners opened their business in downtown Lake Geneva this year in part of the renovated downtown movie theater. Geneva Tap House has already brought a new life to the historic landmark with an experience like no other. With over 50 different self-serving taps of craft beers, seltzers, meads, and wines in such a fun atmosphere, this business is fast becoming a sought-after experience.
---
The Community Betterment Award is given to a person, business or organization who enhances and improves the quality of life in the Lake Geneva region. This year's recipient is Carolyn Gable with the Expect a Miracle Path and the Carolyn Gable Expect a Miracle Foundation. The miracle path was built along the Lake Geneva Shore Path with inspirational quotes and sayings painted on its fence where walkers can pause and reflect, sign a guest book and leave their own messages with a bell to ring symbolizing they could "Expect a Miracle." Their foundation aids single working parents who wish to enroll their children in extra-curricular and enrichment programs with the message that the children of today are the promise for a better future for all of us.
---
The Hospitality Award is meant to recognize a person and business that exemplifies customer service, care and hospitality. This year's award was presented to Beth Tumas with The Bottle Shop. Defining the term hospitality with the immediate friendly reception of guests, friends, and strangers alike, Beth Tumas relates her success to the success of her neighbors and community. Volunteering time and resources to many local events, causes, and committees, this individual is an active promoter for the entire Geneva Lake region.
---
The Outstanding Citizen of the Year Award is presented to an individual who represents the Lake Geneva region at its very best, consistently making a positive difference. The awardee for Outstanding Citizen of the Year also holds the title of Grand Marshall for the VISIT Lake Geneva Annual Electric Christmas Parade that year. This year's award designation goes to Maggie Gage, an iconic woman in the Lake Geneva region. She has been an officer of the Gage Marine Corporation for over 50 years, is an author & historian penning two books: "Lake Geneva - Newport of the West" and "Discover Lake Geneva Past & Present." She has been a member of the Lake Geneva Garden Club for 55 years, also serving on its Board of Directors.  She was one of the founders of the Lake Geneva Historical Society, served as Curator for the Wisconsin State Historical Society, and sat on the Board for the Friends of the Wisconsin Historical Society group. Serving 4 terms as a Village of Williams Bay Trustee and a Planning Commissioner for 20 years, Maggie was also a board member for the Lake Geneva Jaycettes, the Williams Bay Civic League and is currently a 20-year board member of Kishwauketoe Nature Conservancy. She has served this region for over 60 years with the highest of integrity and dedication to bettering the community.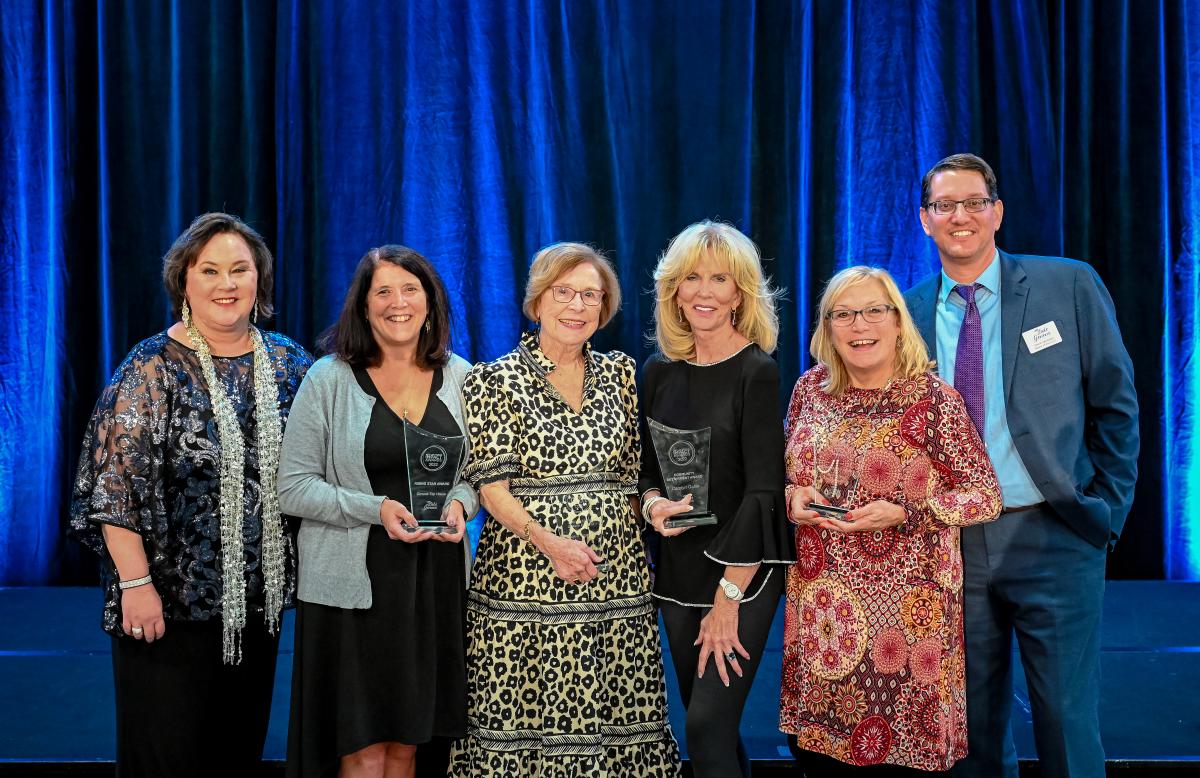 From Right to Left: Stephanie Klett, President & CEO VISIT Lake Geneva; Heidi McGraw, Geneva Tap House; Maggie Gage, Gage Marine; Carolyn Gable, Expect a Miracle Foundation; Beth Tumas, The Bottle Shop; Dave Sekeres, Chairman VISIT Lake Geneva.