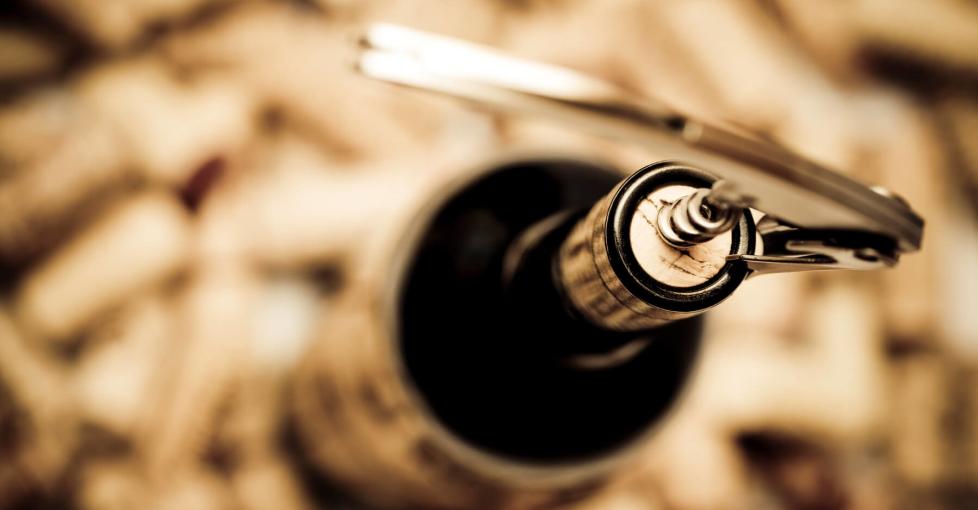 9 Ways to Experience the Lake Geneva Festival of Wine | Guests can uncork a custom itinerary at Grand Geneva Resort & Spa
 What: Lake Geneva Festival of Wine
Where: Grand Geneva Resort & Spa
When: May 4–6
Tickets & Packages: LakeGenevaFestivalofWine.com
The Lake Geneva Festival of Wine returns for its third year, and guests will once again find unique ways to enjoy a full weekend of vintage entertainment. Check out all the events that top the itinerary in 2018.
1) Wine and Dine | Friday, May 4 at 7 pm
The festivities kick off with a four-course wine dinner at Geneva ChopHouse. You will enjoy a custom menu that pairs scratch dishes with select wines.
2) Paint 'N Sip | Friday, May 4 at 7 pm | Saturday, May 5 at 10 am
This classic activity is perfect for experienced painters and amateur artists alike. Armed with a brush and a glass of wine, you'll experience a step-by-step painting tutorial to create your own original masterpiece.
3) Yoga & Mimosas | Saturday, May 5 at 9 am | Sunday, May 6 at 9 am
Breathe, sip, and feel sensational. All skill levels are welcome for this relaxing yoga session paired beautifully with your favorite morning cocktail.
4) Nature Walk | Saturday, May 5 at 9 am | Sunday, May 6 at 9 am
Take a breath of clean country air and enjoy the sights and sounds of the grand outdoors. This guided hike along the White River Trail is perfect for kicking off the weekend on Saturday morning, or feeling refreshed on Sunday before heading home.
5) Wine Seminars | Saturday, May 5 from 12:30–1:15 pm
Those with a thirst for knowledge will enjoy the opportunity to learn, interact and taste during one of five engaging sessions:

SIMI Blending Seminar
Make your very own blend of wine! You'll get the chance to taste several single-vineyard chardonnays as SIMI Brand Manager Pete Donahue guides you through the steps of crafting a blend.
Raising the Steaks
Ever wondered why certain reds pair better with beef? Enjoy three cuts of meat with three wines in a session led by Nick Vorpagel of Lake Geneva Country Meats and Brian McAlister of General Beverage.
Wine and Cheese Pairing
Things that grow together go together. Ron Henningfield of Hill Valley Dairy pairs local cheeses with local wines for an authentic Lake Geneva tasting experience.
The New Face of Malbec
Familia Zuccardi has been called one of the most influential winemakers in Argentina. They've sent Brand Ambassador Jamie Boldt to Lake Geneva to pour plenty of Malbec and share their experience.
Wine and Chocolate
Elegant wines and irresistible chocolates come together for a classic pairing. Need we say more?
6) The Grand Tasting | VIP Hour 3 pm | Main Event 4–6:30 pm
Don't miss the feature presentation. Join your fellow wine lovers in the Forum Ballroom to sample selections from esteemed vineyards and vendors:
Banville Wine Merchants

Frederick Wildman & Sons

Duckhorn Vineyards

Deutsch Family Wine & Spirits

Delicato Family Vineyards

Sartori Cheese

Lake Geneva Country Meats

Simple Bakery
Want access to even more wines? Purchase VIP tickets to mingle and sip exclusive wines before the main event begins.
7) Beer Saturday | Saturday, May 5 | Reception 7 pm, Dinner 7:30 pm
Trade grapes for hops when you sit down for this four-course dinner. A sensational menu is expertly crafted to pair with a variety of outstanding brews.
8) Sunday Brunch | Sunday, May 6 from 10 am – 2 pm
End the festival on a high note with a fabulous brunch at Geneva ChopHouse. And, of course, champagne will be served — because the weekend's not complete without an adult beverage.
9) Packages
If you plan on staying a night or two, we highly recommend one of the great Festival of Wine packages available. Reservations include two nights in a villa, tickets to the Grand Tasting, and access to a seminar of your choice, plus extra perks for the VIP package.
If you're sitting out an event or need more items on the docket, Grand Geneva also offers two championship golf courses, a luxurious spa and salon, a nationally ranked indoor waterpark, and other adventures.
Buy tickets or book packages today at LakeGenevaFestivalofWine.com