END OF SUMMER | EVENTS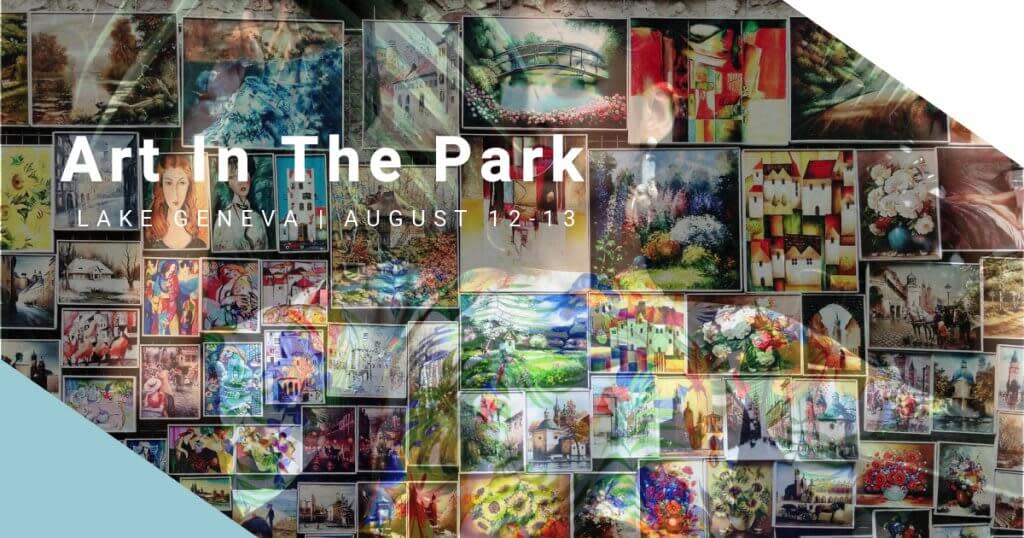 Art in The Park | August 12-13 | Flat Iron Park, Lake Geneva  
Bring out your inner artist to Lake Geneva's Annual Art in The Park, sponsored by the Geneva Lake Arts Foundation, this Saturday, August 12 and Sunday, August 13 in Flat Iron Park, downtown Lake Geneva, Wisconsin. Art in the Park is a juried fine arts show featuring 80 top notch artists exhibiting a variety of media, including clay/pottery, fiber, glass, printmaking, jewelry, metal, mixed media, oil/acrylic painting, pastel, photography, sculpture, watercolor and wood.  A "Just for Kids" activities area, including some creative take-home art, will be available in the Flat Iron Park Gazebo.
The show runs from 10 AM to 5 PM on Saturday, and from 10 AM to 4 PM on Sunday.  Admission is FREE.
In addition, free parking and shuttle service are available both on Saturday and Sunday, 8 AM to 8 PM from the northeast corner of the Home Depot parking lot, 550 North Edwards Blvd, and from the U S Bank, 303 Center Street.  The shuttle runs continuously every 20 minutes.
Art in the Park is sponsored by The Geneva Lake Arts Foundation.  Come visit their Gallery 223, located at 223 Broad Street in downtown Lake Geneva to see additional fine art, and visit their website at www.genevalakeartsfoundation.org


Venetian Festival | August 16-20 | Lake Geneva
This five day festival features a carnival, craft fair water ski show, musical entertainment, local cuisine, lighted boat parade and firework display on Geneva Lake.  
Craft Fair: August 19 10 AM-5 PM & August 20 10 AM-4 PM at Library Park
Carnival: August 16 & August 17 5 PM -10:30 PM                
August 18: 5 PM-11:30 PM
August 19 Noon -11:30 PM
August 20 Noon -10:30 PM
Water Ski Show:  August 20 at 6 PM.  
Geneva Lake by Library Park
Lighted Boat Parade:  August 20 at dusk.  
Geneva Lake by Library Park
Fireworks:  August 20 at dusk after the lighted boat parade.  
Geneva Lake by Library Park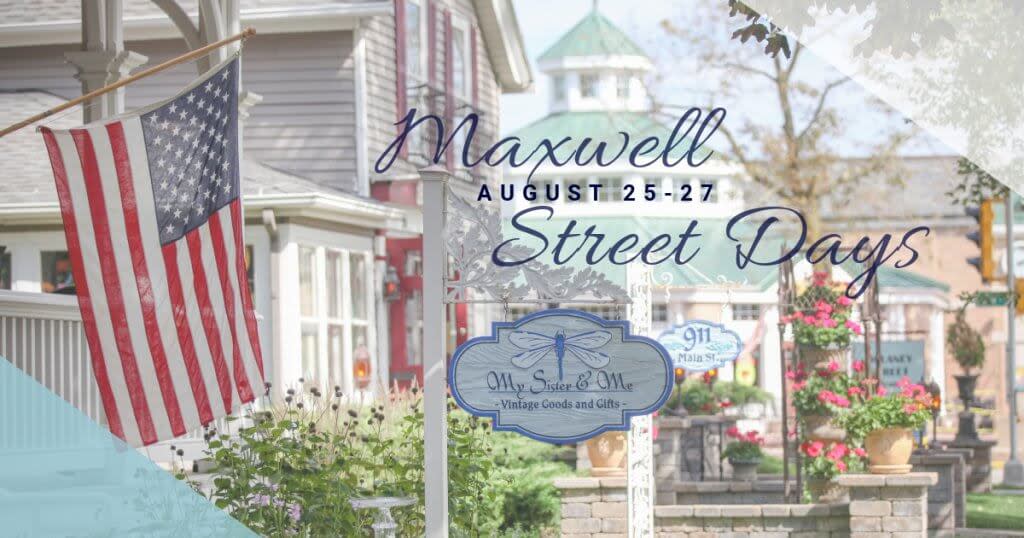 Maxwell Street Days | August 25-27 | Downtown Lake Geneva
Did you know?  Maxwell Street Days is named after a Founding Father of Lake Geneva – Dr. Philip Maxwell – whose residence was once the now Maxwell Mansion on Baker Street. Head down to the streets of Lake Geneva to enjoy the largest sidewalk sale of the year!  Downtown shops will feature amazing sales.  In case you get hungry from all of your shopping, stop into one of our amazing downtown restaurants and cafes to grab a bite to eat.  Stop by for a visit!
Whatever your itinerary holds Lake Geneva has got it all, no matter what age or interest there is surely an activity for every generation!  Click here to BOOK YOUR STAY this August.