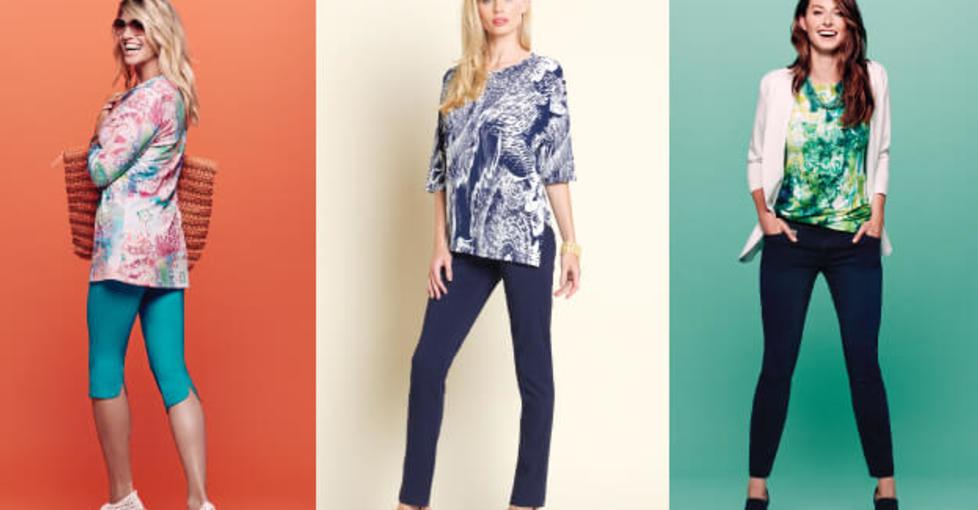 Fashion is a fickle friend, changing with every season. So here's a bit of help from  Cornerstone Shop & Gallery in Lake Geneva,
offering spring color trends and top picks for travel apparel and accessories – perfect for your next girlfriend's getaway!
Fashion & Accessories for Your Getaway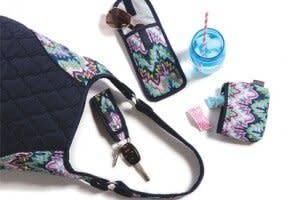 "Colors this season transport us to a happier, sunnier place," said Leatrice Eiseman Executive Director of the Pantone Color Institute™. After winter in the Midwest, who isn't excited to see color again? From the blue waters of the lake to the vibrant kaleidoscope of hues of tulips, daffodils and hyacinths, spring and summer fashion and accessories reflect the colors and energy of nature's reawakening. This season's color palette ranges from soft shades that bring a sense of tranquility to warm corals, nautical-inspired blues and vivid prints.
Pack Your Bags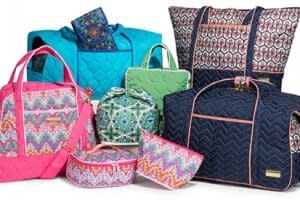 Stand out from the crowd with cinda b travel bags and accessories. Each unique colorway is inspired by founder and designer Cinda Boomershine's travels around the world. This collection is lightweight, machine washable, Made in America and available in a variety of patterns and styles including carry-on friendly wheeled bags, totes, makeup, jewelry bags and beach bags.
Versatile Apparel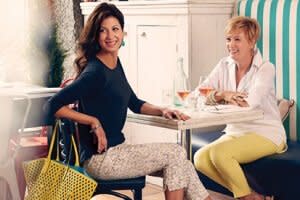 Transitional pieces that can be dressed up or down take you from a casual day of shopping with girlfriends to a night on the town. Solid black and white basics paired with this season's popular stripes, color block patterns, graphic or tribal prints provide versatility. Fashion-forward tunics and leggings, skirts and dresses from designers such as Joseph Ribkoff, Lisette L, Clara Sunwoo and Tango Mango flatter a variety of body types, are comfortable and feature packable, easy-care fabrics that are perfect for travel.
Handcrafted Jewelry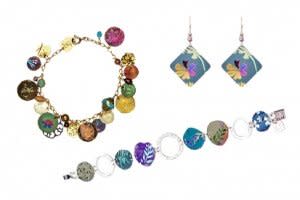 Express your unique style with elegant artisan jewelry. You'll see the influence of nature in Holly Yashi's designs, which are hand-colored, hypoallergenic and lightweight. This collection is handcrafted in California. If you want to sparkle, Firefly earrings, necklaces and bracelets are intricately embellished with Swarovski crystals in distinctive designs.
Learn more about these collections and others, including many specialty and hard-to-find collections at Cornerstone Shop & Gallery, 214 Broad St., Downtown Lake Geneva.
Upcoming Trunk Shows
June 4th – Launch of the store's Athleisure collection, including locally created Heart Wear Design.
June 11th – Joseph Ribkoff Trunk Show, featuring the Summer 2016 collection of dresses, separates and sportswear designed to meet the multidimensional needs of today's women.
Cornerstone Shop & Gallery is a lifestyle store conveniently located at the corner of Broad and Main Streets in Lake Geneva. Known for personalized service and a large selection of gifts for every occasion, the store also carries boutique women's clothing, jewelry and accessories home décor and essentials, fine tabletop, local and regional art and books, handmade ceramics and much more. Open at 9:30 a.m., 7 days a week.
www.cornerstoneshoppe.com