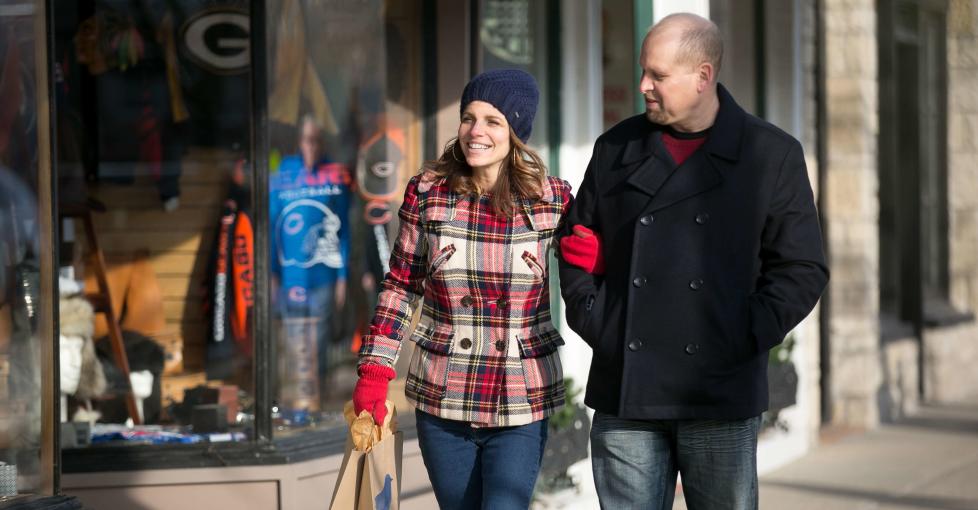 The joys of winter in the Lake Geneva Region are bountiful. The streets and windows are lined with garlands and lights, music is in the air and the holiday spirit is everywhere. With everything from Holiday Open Houses, to tree lighting ceremonies, Santa Cruises, Christmas Parades, decadent restaurants, adorable shops and visits from Santa, Lake Geneva truly is a winter wonderland. And don't forget the biggest event of the season: Winterfest! It's time to start planning your winter/holiday escape here.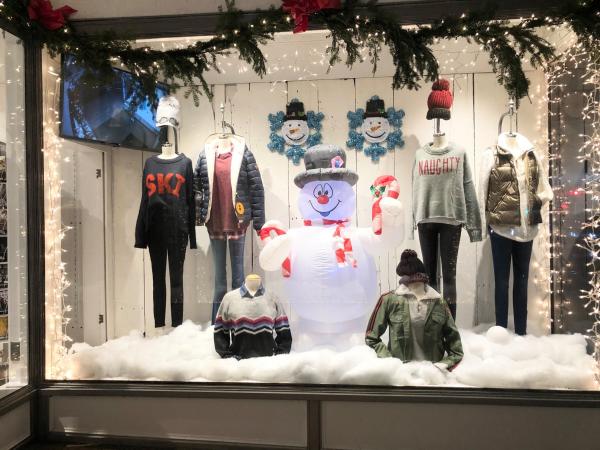 HOLIDAY WINDOW DISPLAY COMPETITION: November 15 - December 29
The Holiday Window Display Competition is back! Storefronts throughout downtown Lake Geneva will create dazzling displays of holiday fun. This year's theme is Frosty's Magical Christmas. This is a great way to engage the community, promote Downtown Lake Geneva as a destination for visitors and a fabulous place for locals and to encourage people to come into your businesses to vote. Don't forget to come back into town to view the winning windows announced the week of Dec. 16.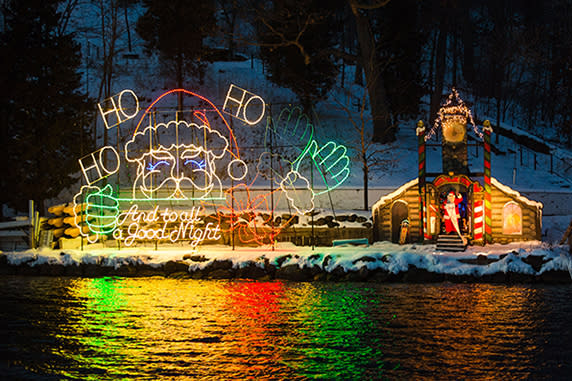 SANTA CRUISE AT THE LAKE GENEVA CRUISE LINE: November 29 - January 4
Embark on a magical Christmas cruise to Santa's North Pole Hideaway! During your lake tour, you will be captivated by brilliant light displays. Each display unfolds the story of your voyage to the North Pole. Our climate controlled fleet, decked out in Christmas splendor, will transport you to Santa's North Pole Hideaway. Activities for kids will be offered along with a snack bar and adult & children's beverages.
Tours run every day* starting at 4:30PM. Please check santacruiselakegeneva.com for exact tour dates and times!
*Tours will not run Dec. 24 or Dec. 25.
Ask about group rates, Ride & Dine options, and private parties!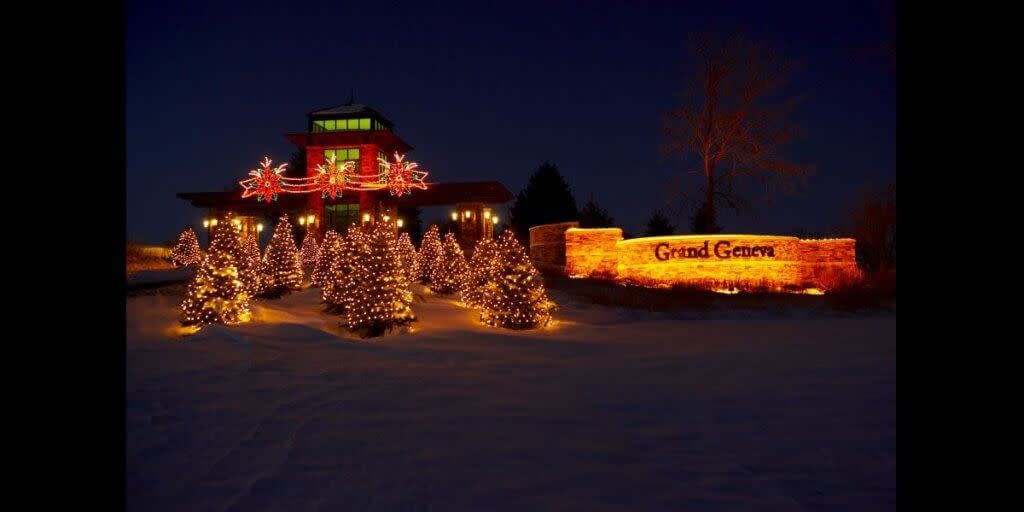 CHRISTMAS IN THE COUNTRY AT GRAND GENEVA RESORT & SPA: November 24 - DECEMBER 31
Join Grand Geneva on Sunday, November 24, 2019 for the kickoff of the annual six-week long Christmas in the Country Celebration. We flip the switch on more than 2 million lights throughout the property, then follow it up with our dazzling grand fireworks display to kick off the holiday season. Every year the resort is draped in holiday fun, twinkle lights, an eclectic collection of Christmas decor, from gingerbread houses, to Santa's North Pole. It is certainly a site to see indoors as well as outdoors! After driving through the wonderful resort's 12 Days of Christmas Light Display stop inside for a bite to eat at the local restaurants for dinner, afterwards head to your choice of magic show, Christmas Pageant, or a visit from Jolly Old Saint Nick!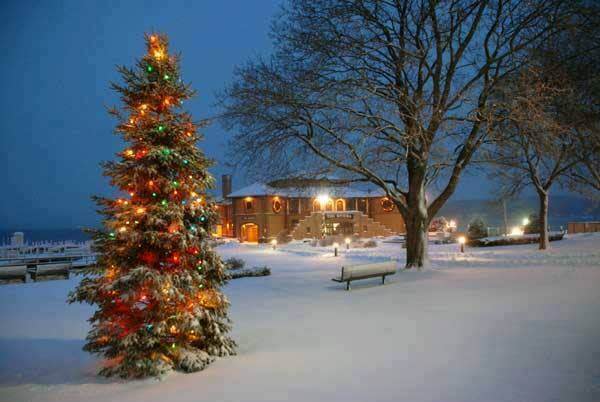 FESTIVAL OF LIGHTS LAKE GENEVA DOWNTOWN: December 6
Enjoy a festive evening in Flat Iron Park while you watch the Lake Geneva Christmas Tree light up the sky!  Enjoy a cup of hot chocolate and cookies followed by a special visit from Santa Claus himself!
 

44th ANNUAL ELECTRIC CHRISTMAS PARADE: December 7
Filled with imagination, joy, and amazing floats that will glide through Broad and Main Street in downtown Lake Geneva.  This year's theme is Frosty's Magical Christmas. Parade routes will begin at Williams & Marshall St., South on Broad St, West on Main St. and North on Cook St. Starts at 5:00 p.m. It will be a joyous event bringing friends, family and residents of all ages together in a rousing display of community to celebrate the holidays.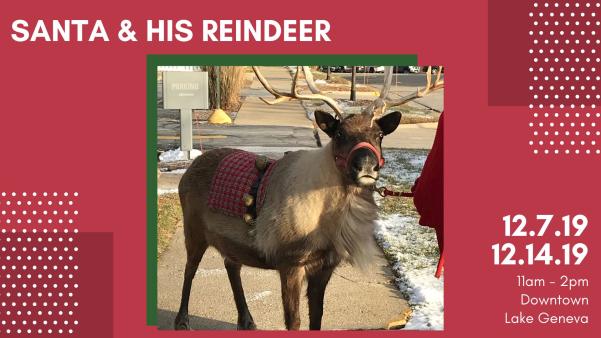 SANTA AND HIS REINDEER: December 7 & 14 
Santa and his reindeer are back for their annual visit to Lake Geneva. This year, Mrs. Claus will be joining in on the fun! The reindeer will be in town on December 7th & 14th, from 11am - 2pm. They will be visiting downtown Lake Geneva, with exact locations to be announced shortly! 
 
AFTER THE HOLIDAYS PLAN FOR WINTERFEST COMING THIS JANUARY.


WINTERFEST 2020 & THE UNITED STATES NATIONAL SNOW SCULPTING CHAMPIONSHIP: JAN. 29- FEB. 2
Where Art Meets Winter! Every winter, Lake Geneva hosts Winterfest, a festival that celebrates art, winter, family, and fun. Winterfest is home to the United States National Snow Sculpting Championship, where fifteen teams of the most talented snow sculptors and artists from around the country gather to compete for a national title. The entire competition is open to the public, so Winterfest attendees can actually watch the artists at work! 
ICE CASTLES: Opening Date TBD 
Ice Castles is an awe-inspiring, must-see winter phenomenon that brings fairy tales to life. The experience is built using hundreds of thousands of icicles hand-placed by professional ice artists. The castles include breathtaking LED-lit sculptures, frozen thrones, ice-carved tunnels, slides, and fountains. Please see icecastles.com/wisconsin for details.