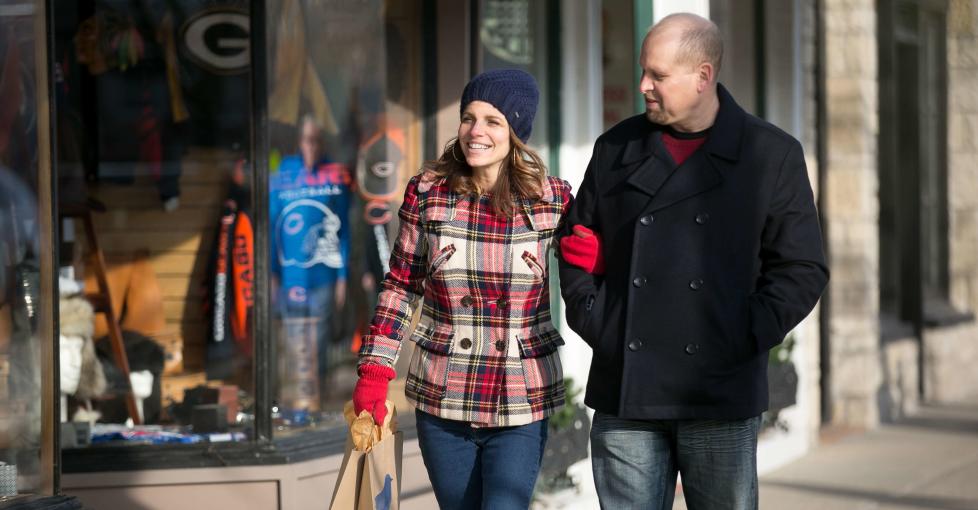 Planning the perfect getaway to Lake Geneva? There is no better time to visit Wisconsin then during this magical time of year. With a winter wonderland located throughout the Lake Geneva Region,  storefronts are aglow with twinkle lights, and every window is decorated with holiday cheer, including hot cocoa served at some doorstep, and a downtown winter festival that will take place, along with the U.S. National Snow Sculpting Competition in front of the iconic Riviera downtown.  With so many choices to explore from local shops, to eateries, tours, several entertainment venues, and more winter events taking place in Lake Geneva, Fontana, Delavan and back to Williams Bay.  It's time to start planning your winter/holiday escape here: VisitLakeGeneva.com/accommodations/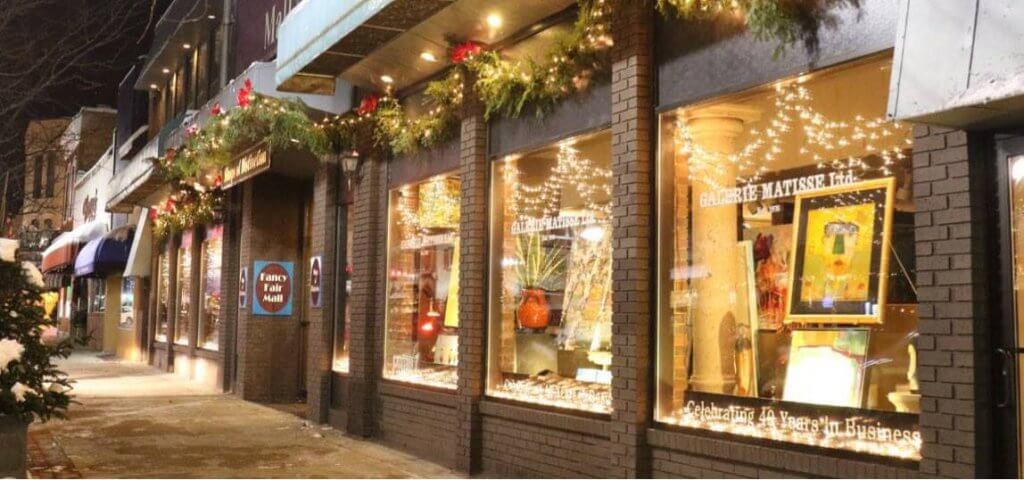 HOLIDAY OPEN HOUSE IN LAKE GENEVA DOWNTOWN: November 11-12
Kick off the holiday season with a day downtown! Any weekend before the holiday season picks up is the perfect time to shop and leisurely stroll around town with family and friends. Grab a cup of coffee and walk up Main Street and down Broad Street. With over 40 unique shops to choose from, a week long trip could easily not be enough time to visit them all. Merchants welcome you to get in the holiday spirit with a memorable shopping experience to remember in historic downtown. The Streets of Lake Geneva have every holiday gift option possible. So stop in for the local Holiday Open House November 11.  Join us for a stroll through the business district of Lake Geneva, taking in the incredible window displays, voting on your favorites, and developing •your• holiday wish list! Stores will be hosting various promotions and in-store events! Carolers will be out on the streets spreading holiday cheer, and new this year, our Holiday Window Display Competition! Be the first to come into town and place your votes! 
Windows will be judged by the following categories:
- Community Choice
- Social Media Choice
- Best Use of Merchandise or Product
- Overall Winner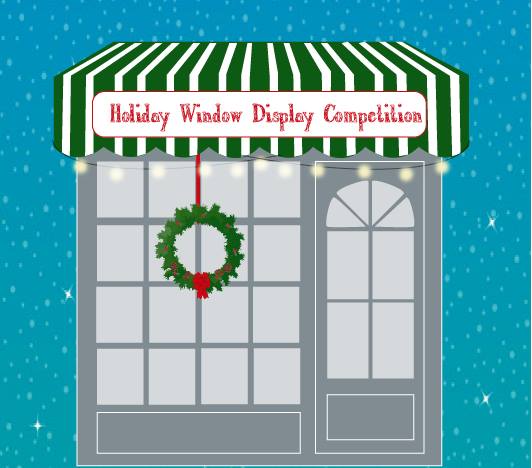 HOLIDAY WINDOW DISPLAY COMPETITION: November 11-24
This year, we will be launching a Holiday Window Display Competition and we are asking all businesses within the BID to participate. This is a great way to engage the community, promote Downtown Lake Geneva as a destination for visitors and a fabulous place for locals and to encourage people to come into your businesses to vote. Don't forget to come back into town to view the winning windows announced the week of Dec. 18.
Event Timeline:
November 10-16: Window Displays Completed and Voting Begins. Vote in your Favorite Store or on Facebook. Voting Ends on December 17th
December 18: Winner is Announced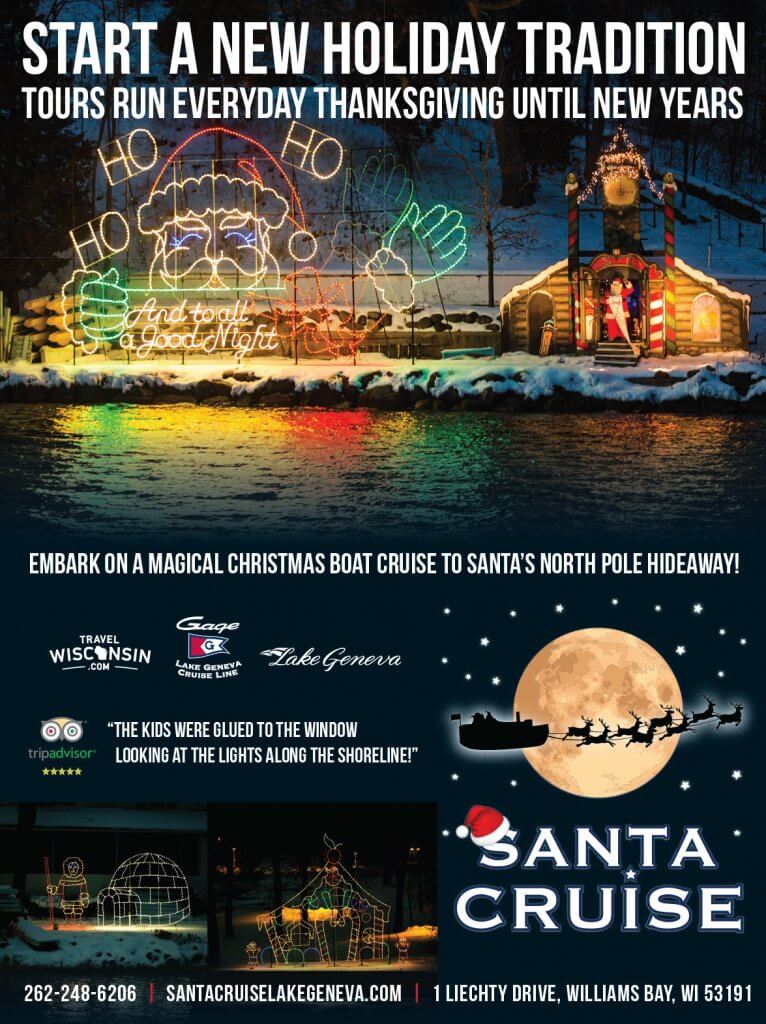 SANTA CRUISE AT THE LAKE GENEVA CRUISE LINE: November 24-December 30
Embark on a magical Christmas cruise to Santa's North Pole Hideaway! During your lake tour, you will be captivated by brilliant light displays. Each display unfolds the story of your voyage to the North Pole. Our climate controlled fleet, decked out in Christmas spendor, will transport you to Santa's North Pole Hideaway. Activities for kids will be offered along with a snack bar and adult & children's beverages.
Tours run every day* starting at 4:30PM. Please check santacruiselakegeneva.com for exact tour dates and times!
*Tours will not run Dec. 24, 25, 31, and Jan. 1.
Ask about group rates, Ride & Dine options, and private parties!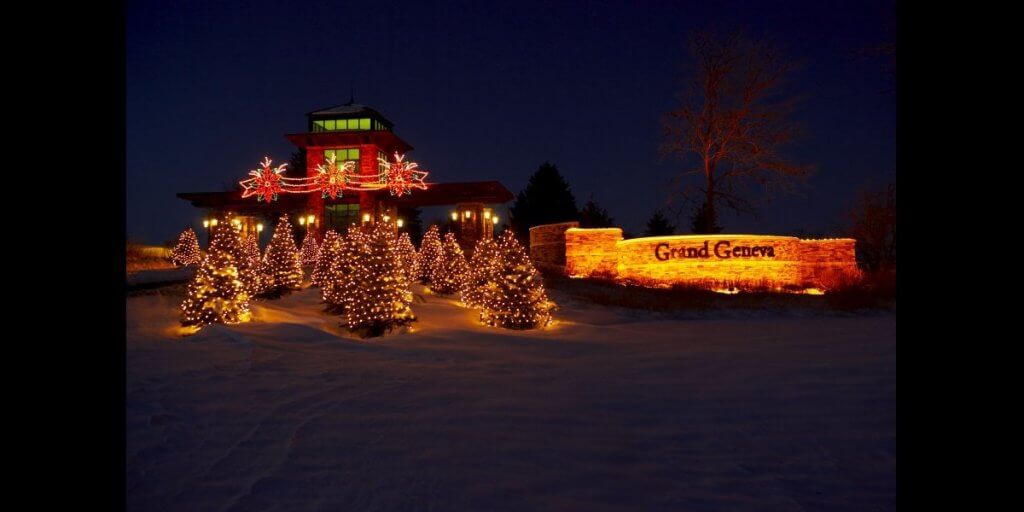 CHRISTMAS IN THE COUNTRY AT GRAND GENEVA RESORT & SPA: November 19-DECEMBER 31
A leading Lake Geneva attraction for holiday fun with family and friends is located at Grand Geneva Resort & Spa. Every year the resort is draped in holiday fun, twinkle lights, an eclectic collection of Christmas decor, from gingerbread houses, to Santa's North Pole. It is certainly a site to see indoors as well as outdoors! After driving through the wonderful resort's 12 Days of Christmas Light Display stop inside for a bite to eat at the local restaurants for dinner, afterwards head to your choice of magic show, Christmas Pageant, or a visit from Jolly Old Saint Nick! 

Take a photo with the Gingerbread Family or snap a pic in Santa's Workshop and make sure you wander through the Candyland display to choose your favorite treat to get your photograph with. Oh, and look for all of the different Elves throughout the resort. 
23rd Annual Illumination Ceremony 
Join Grand Geneva on Sunday, November 19, 2017 for the kickoff of the annual six-week long Christmas in the Country Celebration. We flip the switch on more than 2 million lights throughout the property, then follow it up with our dazzling grand fireworks display to kick off the holiday season. Discover even more holiday magic this season with the additional kids' activities and live entertainment throughout the Grand Ballroom, Evergreen Ballroom and the Lobby. Enjoy holiday cookies and hot apple cider too. We ask that all guests bring a new, unwrapped toy to donate to United Way of Walworth County.
Please bring a new, unwrapped toy to donate to United Way of Walworth County

Activities begin at 4:30pm in the Grand Ballroom, Evergreen Ballroom and the Lobby

Photos with Santa begin at 4:30pm through 7pm in the Evergreen Ballroom

Raffles will take place to support United Way of Walworth County

Gather outside by the large Christmas tree at 6pm for the countdown to the illumination of holiday lights and fireworks

Letters to Santa in the Lobby

All are welcome to come back inside after fireworks for more games, activities and photos with Santa in the Evergreen Ballroom until 7pm

Special $79 rates to stay the night on Sunday, November 19
Gingerbread House Display
Area residents, in both amateur and professional, adult or child categories, display their masterpieces beginning November 19 through the holidays, just outside Ristorante Brissago. Come in and view these fabulous creations! 
NOW ACCEPTING ENTRIES!
Complete this entry form and call (800) 558-3417 x3782 or email us at ggescapades@grandgeneva.com by November 8 to let us know you'd like to enter the Gingerbread House Competition. Click here for more information. 
Breakfast with Santa: Ballroom
Join us for live holiday music and meet Santa while enjoying a delicious breakfast buffet. We're featuring fun holiday activities, plus separate kids' and adults' buffets to accommodate every taste. All families will get a keepsake family photo and magnetic frame to take home. All attire is welcome, whether you want to dress up for your photo with Santa or show up in your PJ's. It's almost as fun as Christmas morning.
Every Saturday and Sunday, November 25 - December 24

8 a.m. - 12 p.m.

Adults $35, Kids (6-12) $20, Kids (2-5) $12 (service charge and tax not included) 

Please call (262) 249-4788 to make your reservation, reservations recommended

Click here to view menu
Holiday Tea: Lobby Lounge
During this festive time of year, Grand Geneva will be bringing you special afternoon Holiday Tea. Reserve a table and take a step back in time and tradition. 
Wednesday through Sunday, November 29 - December 24

2:30 - 5 p.m.

Adults $14.95, Children 12 and under $6.95

Click here to view menu
Reservations are required. Please call (262) 249-4788. 
Trolley Tour of Lights: Concierge Desk
Hop aboard the Grand Geneva trolley for a tour around the resort to see all of our decorations. 
Starting on November 20

Tours available hourly at 5, 6, 7 and 8 p.m.

Meet at the concierge desk

The trolley is heated and enclosed

Reservations are required and can be made starting November 1, most tours do sell out

If you miss the trolley tour, don't worry! You are welcome to ride in your own vehicle down Grand Geneva Way, starting at Hwy 50. The trolley tour is not necessary to see all our decorations, but a fun way to experience them.
Santa Visits: Main Lobby 
Bring your list and check it twice! Visit Santa and his elves while enjoying musical performances on Saturdays. Local High School entertainment will perform throughout the season. 
Every Saturday, Nov 25 - Dec 23

Santa: 2-4 p.m.

Local Holiday Entertainment: 11 a.m.-5 p.m.
Elf Mail Run: Main Lobby 
Drop off your letters to Santa in our magical mailbox located in the main lobby and Santa will send a message back for the kids. Then, join us daily at 4pm as Santa's helpers collect the mail to deliver to the North Pole. 
Classic Holiday Tale: Swinghurst Theatre
Join us for a cozy reading of a classic holiday story, for children of all ages. We encourage the little ones to come in pajamas and slippers, as guests will be invited to relax while we bring a holiday story to life. Dates: Nov. 25 - Dec. 10, weekends only and daily, December 16 - 30. Story times are 11am. 
Holiday Grand Game Zone: Loramoor Ballroom
We hope to see you in the Grand Game Zone over the Holiday! Enjoy air hockey, ping pong tables as well as 18 arcade games for you to experience. Plus, activities with our Experience Team. December 15 - January 7 from 10 a.m.-10 p.m. daily. 
Music to Your Ears: Lobby Lounge
Relax with a holiday beverage as you enjoy live entertainment.

FESTIVAL OF LIGHTS LAKE GENEVA DOWNTOWN: December 1
Held in Flat Iron Park for a festive Holiday evening.  Enjoy a cup of hot chocolate and cookie while listening to a reading of a Christmas story. When the story is over, we will light the improved Lake Geneva Christmas Tree and have a special visit from Santa Claus himself. 

Filled with imagination, joy, and amazing floats that will glide through Broad and Main Street in downtown Lake Geneva.  This year's theme is Lake Geneva's Christmas in the Stars. Encouraging and promoting your inner Jedi and reminding everyone that the force will always be with you.  Parade routes will begin at Williams & Marshall St., South on Broad St, West on Main St. and North on Cook St. Starts at 5:00 p.m. It will be a joyous event bringing friends, family and residents of all ages together in a rousing display of community to celebrate the holidays. 

CHRISTMAS IN DOWNTOWN LAKE GENEVA: DECEMBER 2, 9, 16
Children are invited to visit with Santa and his reindeer at Geneva Java throughout the holiday season, sharing wishes, and capturing photos. Don't forget to bring your camera to save the memory for years to come.
Where Art Meets Winter! Every winter, Lake Geneva hosts Winterfest, a nine day festival that celebrates art, winter, family, and fun. Winterfest is home to the U.S. National Snow Sculpting Competition, where fifteen teams of the most talented snow sculptors and artists from around the country gather to compete for a national title. The entire competition is open to the public, so Winterfest attendees can actually watch the artists at work! The festival doesn't stop there – Winterfest is also home to a Human Dog Sled Race, The Abominable Snow Race, magic shows, helicopter rides, a chili cook-off, and incredible deals at local hotels and restaurants. There is something for everyone in Lake Geneva!