By Stephanie Klett and Bill Barth
Everybody eats. Sometimes we eat to live. And sometimes we live to eat. Put this event in the latter category: Lake Geneva's annual Restaurant Week, which takes place this year April 22-30. Mark your calendars now.
As locals know and visitors will discover, Lake Geneva is blessed with some of the finest dining spots to be found anywhere. Restaurant Week is when these special places roll out their best, with exclusive menus for breakfast, lunch and dinner.
And if you're worrying about the calories, replace that thought with this one. It's all for a good cause. Tito's Handmade Vodka sponsors the "Charity Check" element of the week. Here's how it works. Every time a customer dines in or gets takeout from a participating restaurant during the event, the patron will receive a Charity Check Ballot. At the end of the week the charitable organization with the most votes will receive a $5,000 donation. Five runners-up will get a $1,000 donation.
The nonprofit organizations on the Charity Check ballot, in no particular order, are:
Dementia Friendly Community Initiative - promoting dignity and respect related to Alzheimer's patients.
Geneva Lake Museum - preserving the community's history.
Geneva Lake Women's Association - developing talent and opportunities for girls and women.
Join the Movement Events, Inc., - committed to preventing human trafficking.
Kisses From Keegan & Friends Pediatric Cancer Foundation - offering support to children experiencing cancer treatment and their families.
Lake Geneva Fresh Air, Holiday Home Camp - providing wholesome natural experiences for youth.
Never Say Never Playland - with plans for the community's first inclusive playground for disabled children.
Rotary Club of Lake Geneva - a local service organization supporting various causes.
Side by Side - providing volunteer help for neighbors in need.
Time is Now to Help - a place to turn for people with problems.
Walworth County Literacy Council - helping adult learners.
Walworth County Reading Project - providing books for children.
Yerkes Observatory Future Foundation - dedicated to preserving the historic institution.
Just going through that inspiring list of good causes is enough to make one want to get involved with support. A great part of Restaurant Week is that you can help, and all that is required is sampling great food and filling out your ballot. Or, better yet, ballots. Vote as often as you eat.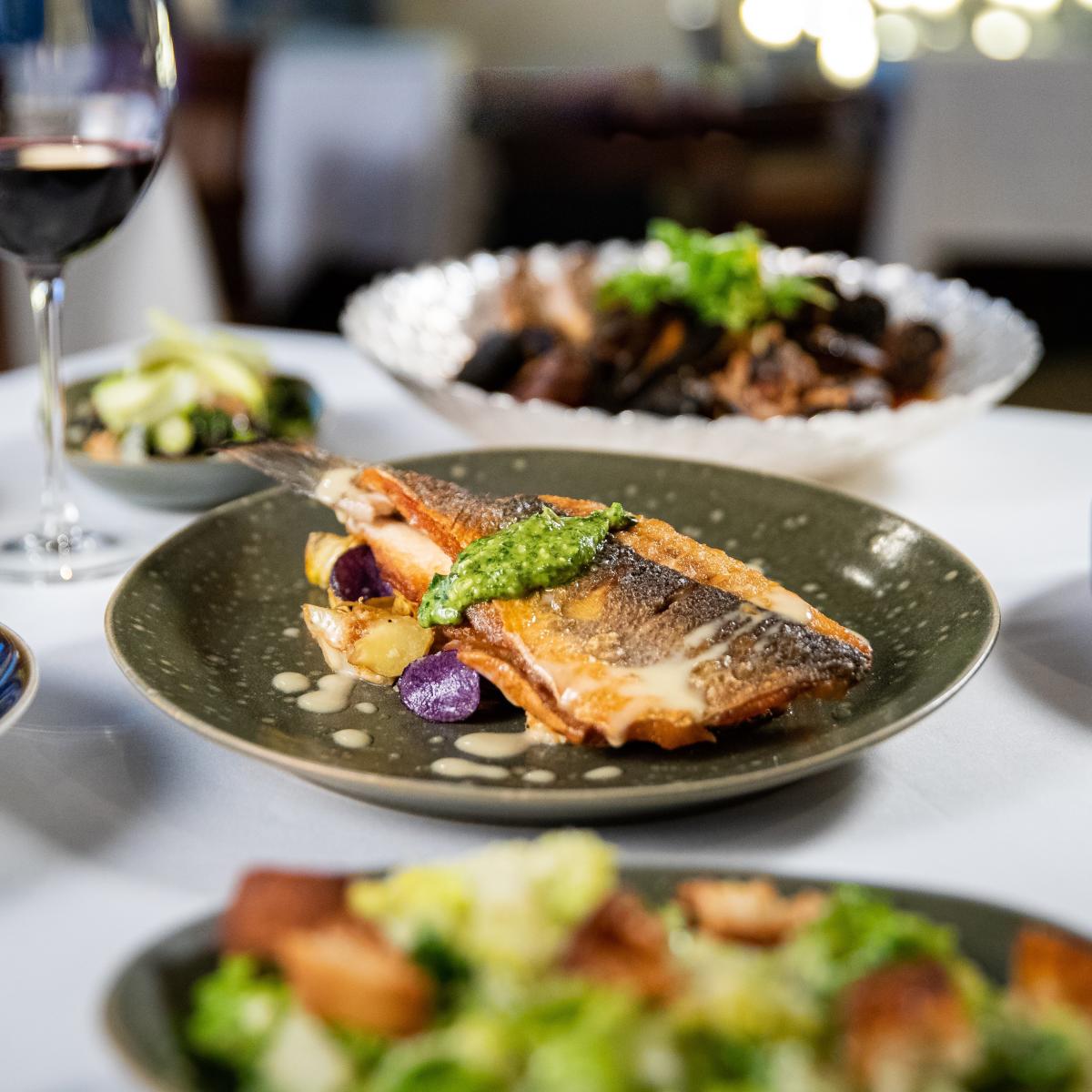 "Visit Lake Geneva is thrilled to help bring Restaurant Week to the community," Stephanie said. "Our team looks forward to it every year. We get to showcase the creative and vibrant dining scene in the Lake Geneva area, thanks to our participating partners. Even better, the event brings much-needed financial resources to some of the best charities that contribute so much to the region's quality of life. This event is a winner on all fronts."
Thirty restaurants are participating this year and four are new. Those are Guac Star, House of Bogini and Magpie's Den & Pen, all in downtown Lake Geneva, and 1878 on the Lake at Lake Lawn Resort. Returning eateries include 240 West at The Abbey Resort; Arandas Mexican Grill, Delavan; Avant Cycle Café, Lake Geneva; Baker House, Lake Geneva; Barrique Bistro, Lake Geneva; Café Calamari, Williams Bay; Crafted Italia at The Ridge Hotel; Egg Harbor Café, Lake Geneva; Flat Iron Tap, Lake Geneva; Gino's East, Lake Geneva; Grand Café at the Grand Geneva Resort; Grandview at The Geneva Inn; Hunt Club Steakhouse, Lake Geneva; Lake City Social, Lake Geneva; Lake Life Market, Lake Geneva; Next Door Pub and Pizzeria, Lake Geneva; Oakfire Pizzeria Napolitana, Lake Geneva; Pier 290, Williams Bay; Popeye's, Lake Geneva; Ristorante Brissago at the Grand Geneva Resort; Sopra, Lake Geneva; Taqueria el Gallo de Oro, Lake Geneva; Turf Smokehouse at the Grand Geneva Resort; Turtle Lake Tap & Grill, Delavan; Tuscan Tavern & Grill, Lake Geneva; Waterfront Restaurant at The Abbey Resort.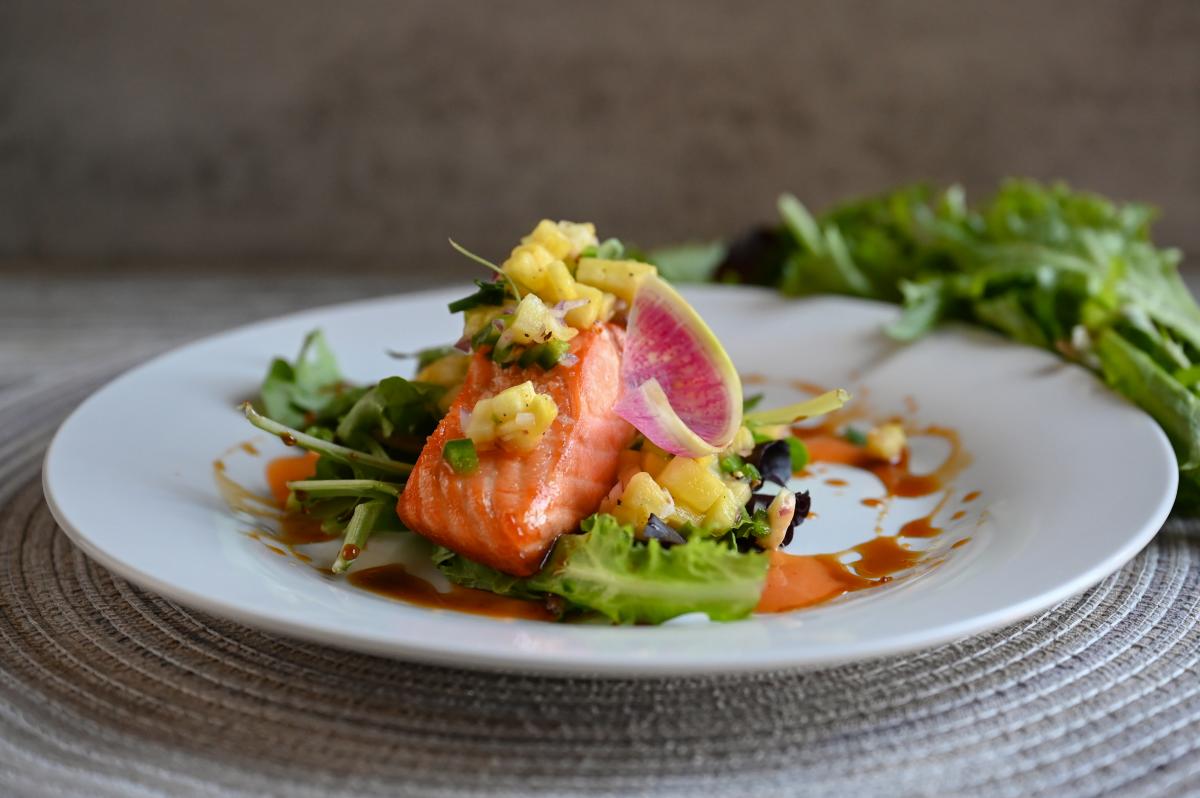 "Every year's experiences with Restaurant Week are fabulous," Stephanie said. "The event is more and more popular so reservations are encouraged. We can't say enough to thank all our partners, bundling outstanding dining with great charitable causes."
As for Bill's thoughts? "Let's eat."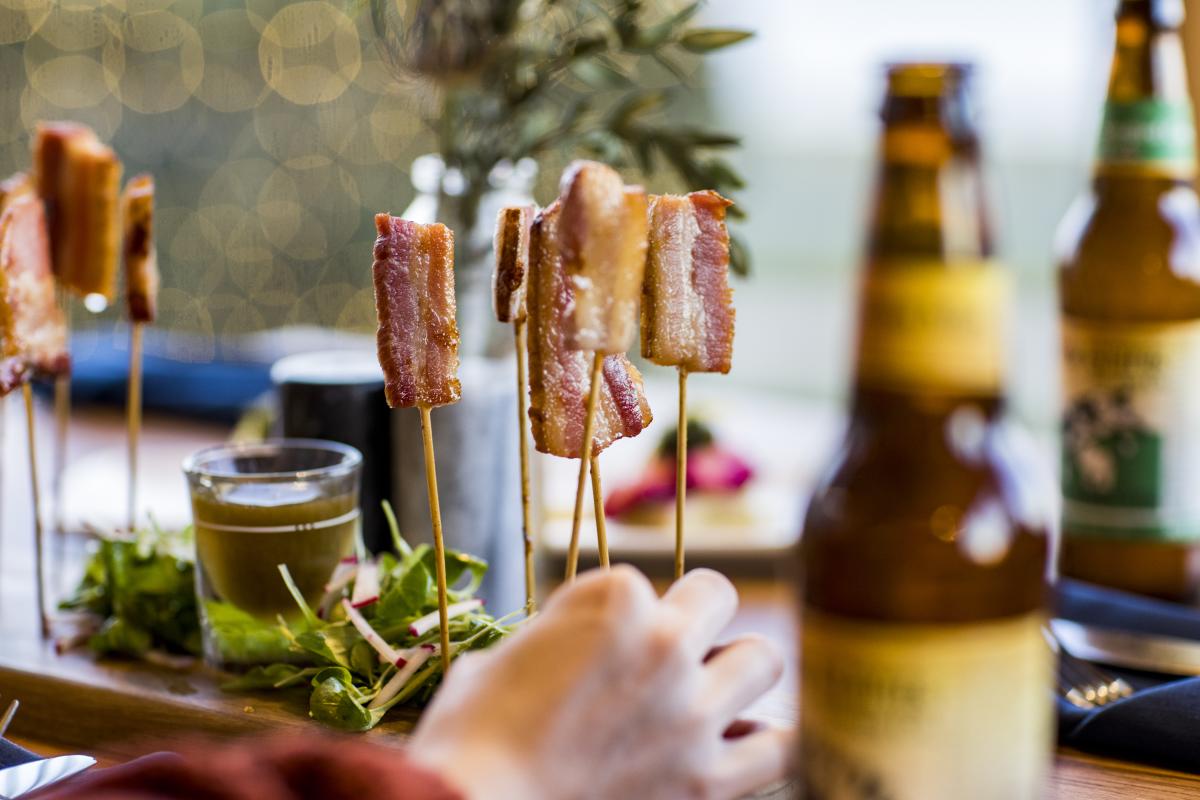 Stephanie Klett is the President and CEO of Visit Lake Geneva, and the former Secretary of the Wisconsin Department of Tourism. Bill Barth is the former Editor of the Beloit Daily News, and a member of the Wisconsin Newspaper Hall of Fame.