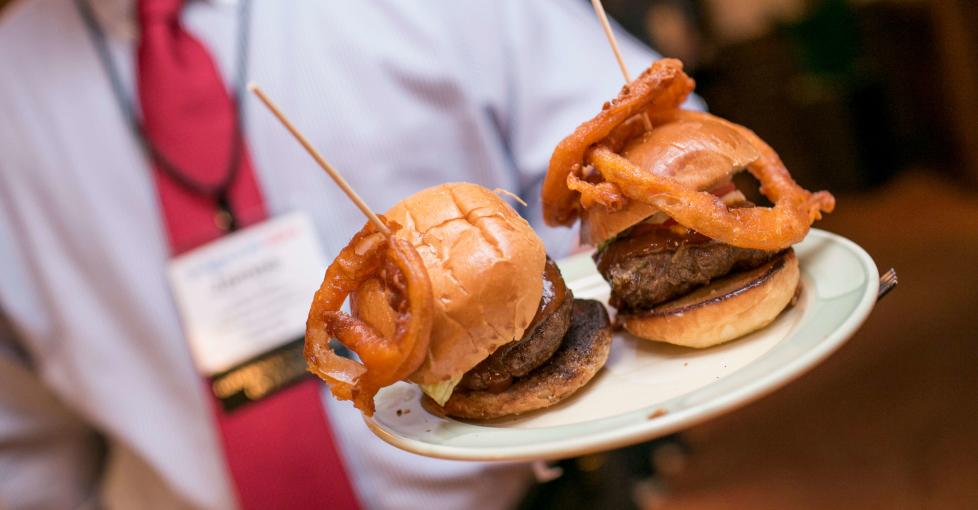 Lake Geneva hosts its annual Restaurant Week—its biggest food event of the year—at various locations across the Lake Geneva area from June 3-12. Thousands of food connoisseurs make their way here from nearby cities for Lake Geneva Restaurant Week, which is 10 days of perfect summer dining at new restaurants and long-standing favorites that offer prix fixe lunch and dinner menus at special prices. Here's a closer looks at this year's annual event.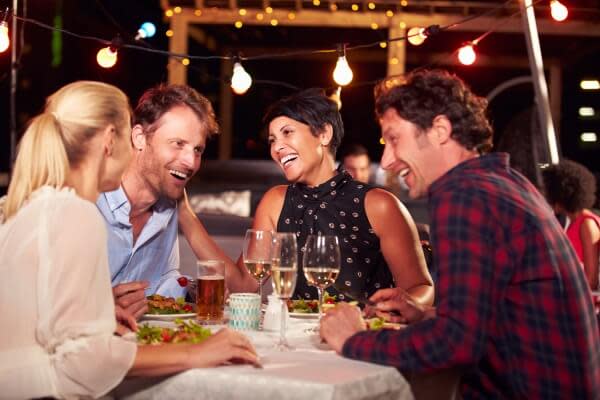 What's Lake Geneva Restaurant Week all about?
Lake Geneva Restaurant Week gives locals and visitors a chance to try some of the area's best dishes at local restaurants at prices that are really affordable. Lake Geneva Restaurant Week promotes local eateries, talented chefs and innovative dishes—all the while raising funds for a local charity through the Charity Check program. After diners eat during restaurant week, they are given a ballot with five local charities listed on them: Agape House, Open Arms Free Clinic, Geneva Lake Museum, SMILES and The Time is Now. Diners can vote for one charity on the ballot, and at the end of Lake Geneva Restaurant Week, the top vote recipient receives the $5,000 charity check sponsored by Lake Geneva Country Meats.
How does Lake Geneva Restaurant Week work?
Prior to Lake Geneva Restaurant Week, you're able to take a look at all participating area restaurants and see sample menus of prix fixe (pre-set, in other words) two-course lunches and three-course dinners that will be offered during the 10-day event. Lunches will cost $10 and dinners will either be $25 or $35, depending on the restaurant. As Lake Geneva Restaurant Week nears, start deciding where you want to eat; reservations are strongly encouraged. There also will be a number of special events throughout the week you might want to attend, some of which require a small fee.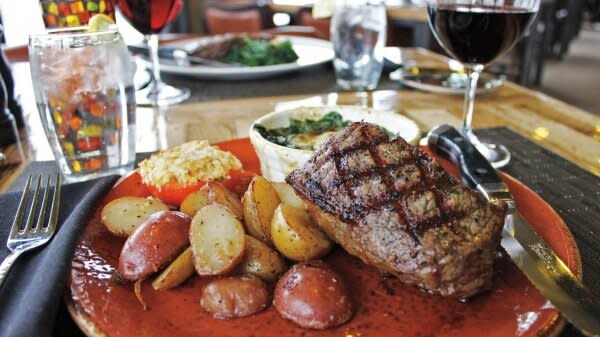 What restaurants are participating?
Approximately 25 restaurants are participating this year (you can see a list of them here), allowing visitors and residents to taste some of the best flavors and libations in the region at lower prices. Crafted Americana is the newest restaurant to the area and Restaurant Week along with the newly remodeled Geneva Inn on the Lake.
Ristorante Brissago, Tuscan Tavern & Grill and Oakfire are among the Italian restaurants participating, and seafood lovers may want to try the Shore Club for yellowfin tuna and lobster risotto that are part of its prix fixe menu. Kid-friendly spots include Next Door Pub & Pizzeria,
Hill Country Market, and The Original Chicago Pizza Co. Other notable restaurants worth checking out are Hunt Club Steakhouse, The Waterfront, Pier 290, Good Vibes, The Red Geranium Restaurant, Popeye's (not the chain), Hernandez, Champ's, 240 West, Mars Resort, Sopra, Harpoon Willies, and Frontier. Lake Geneva boasts several 4 and 5 star primere golf courses and Hawk's View plus Evergreen golf courses will be offering Restaurant Week Menus this year. For a complete list of all the restaurants, events, and sponsors visit the Lake Geneva Restaurant Week website.
What else can be expected at Lake Geneva Restaurant Week?
During Restaurant Week, Lake Geneva will be hosting a series of special events for foodies. The events range from late-night celebrations to a laid-back tea sampling at the Baker House, so you have a selection to choose from based on your preference. This year Restaurant Week will feature over 20 additional events—a big jump from last year's three events. Several gourmet shops will host tasting events. For example, The Olive Oil Shop will host oil tastings for curious foodies, Lake Geneva Spice Company will give out samplings in its store and The Bottle Shop will host a small plates party. Late-night events include Night on the Vine at Grand Geneva Resort, where foodies can gather around an outdoor bonfire with a glass of wine and cheese plates while enjoying live music. Other special events include live music concerts, tea tastings, Canopy Tours zip & sip and more. Check out all of Lake Geneva Restaurant Week's special events here.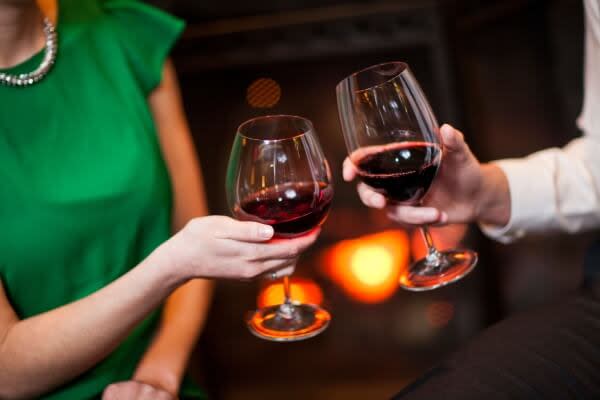 Where can I stay if I'm visiting for Lake Geneva Restaurant Week?
The hotels in Lake Geneva welcome visitors in town during Restaurant Week with a variety of hotel packages just for the week of the event. Several hotels in the area will have special deals, and many of them including Mill Creek Hotel, Harbor Shores on Lake Geneva, and the Abbey Resort have prime locations and are steps away from the beach, lakes, piers, shopping and dining. Guests traveling with children may want to check out Timber Ridge Lodge that has its own indoor waterpark, arcade, golf course and a luxury spa for adults looking for alone time. Lake Lawn Resort has its own access to two miles of Delevan Lake shoreline and a rich history with a pristine golf course surrounded by 250 wooded acres.