The changing fall colors reflecting off our lakes are what make this the most magical season to visit the Lake Geneva Region. Maybe it's the peaceful fall leaves displacing from their branches, or the quiet rustle of browns, reds and yellows along the endless Lake Shore Path that surround the quiet town. Rated the Best Small Town for Adventure by USA Today, and named to Journal Sentinel's 5 Fall Getaways list, Lake Geneva is a must-see destination, most notably for its unique outdoor activities, timeless orchards, wineries and area farms to visit. 
Scope the area's most popular wineries and breweries available for private tours and small parties. From regional favorites such as; draft beers, dry to semi-sweet, small batch whiskey, or for the more tender-hearted folks; fruit brandies, hand-picked apples ciders, and sweeter flavored wines. Variety is not an issue here!  Arrange a date with your tasting buddies and stop by the local storefronts, schedule a wine tour, or plan a family picnic lakeside this fall. 

Continue one of Lake Geneva's time honored traditions with your family, and plan a fun-filled day of apple pick'n, hayrides and corn mazes to explore together. Come experience all there is to do outdoors. Indulge in fresh baked cider donuts, handmade Honey Crisp Caramel Apples, pumpkins, gifts, pantry items and more at orchards like the The Elegant Farmer and Pearce's Farm Stand. You haven't fully experienced a taste of fall until you have tried The Elegant Farmer's famous Apple Pie Baked in a Paper Bag for dessert.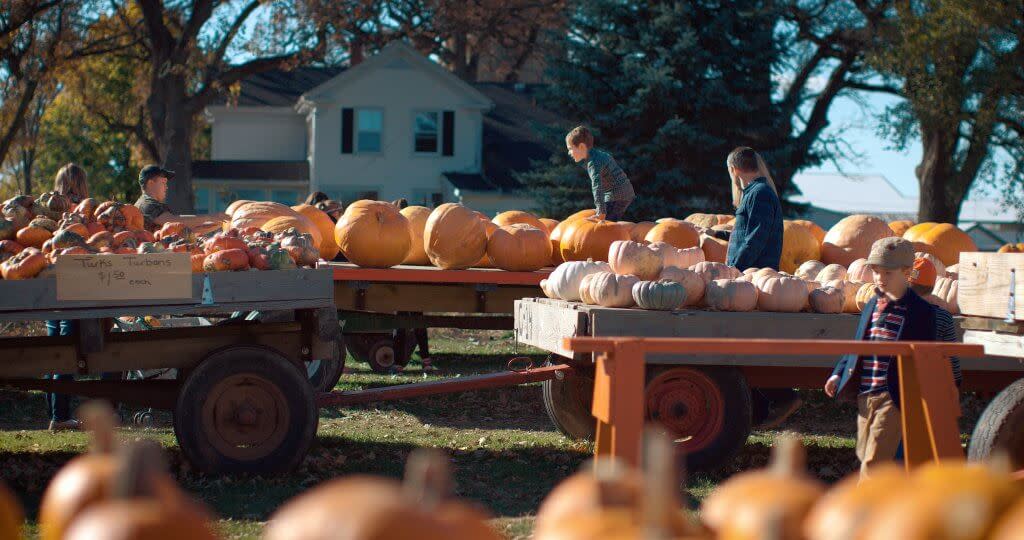 Rent a bike from Avant Cycle Cafe and bike on trails through Big Foot Recreation District, the Adventure Center at Grand Geneva, or hike the famous Lake Geneva Shore Path.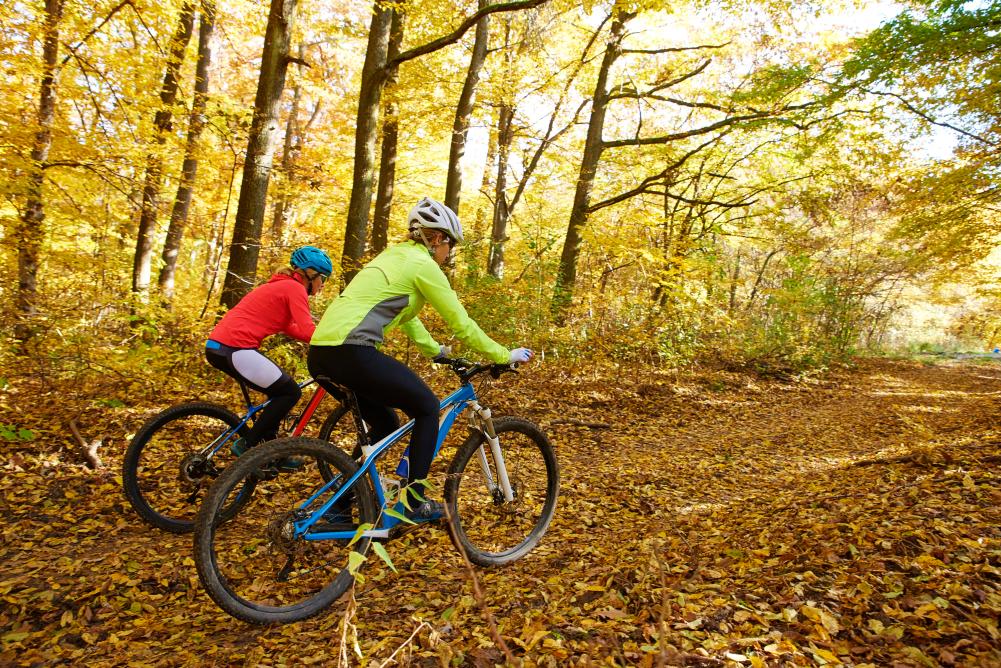 Take a boat cruise to see the fall colors on Lake Geneva Cruise Line on Geneva Lake, or aboard Lake Lawn Resort's all new Lake Lawn Queen! The 76-foot two-level cruise boat will take you on a tour of Delavan Lake, which boasts 5 Frank Lloyd Wright homes and many other historical landmarks.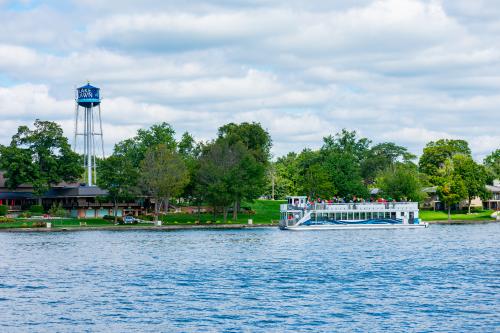 Come for the fun, stay for the numerous fall events. The 2nd Annual VISIT Lake Geneva Frights & Fun Fest runs from October 25 - November 3. This nine-day celebration of Halloween is serving up tricks, treats, frights and delights for all ages and interests. From ghost walks and haunted hayrides; to magic shows, costume contests and festivals; and everything in between, Frights & Fun Fest is sure to delight the whole family! Click here for more information.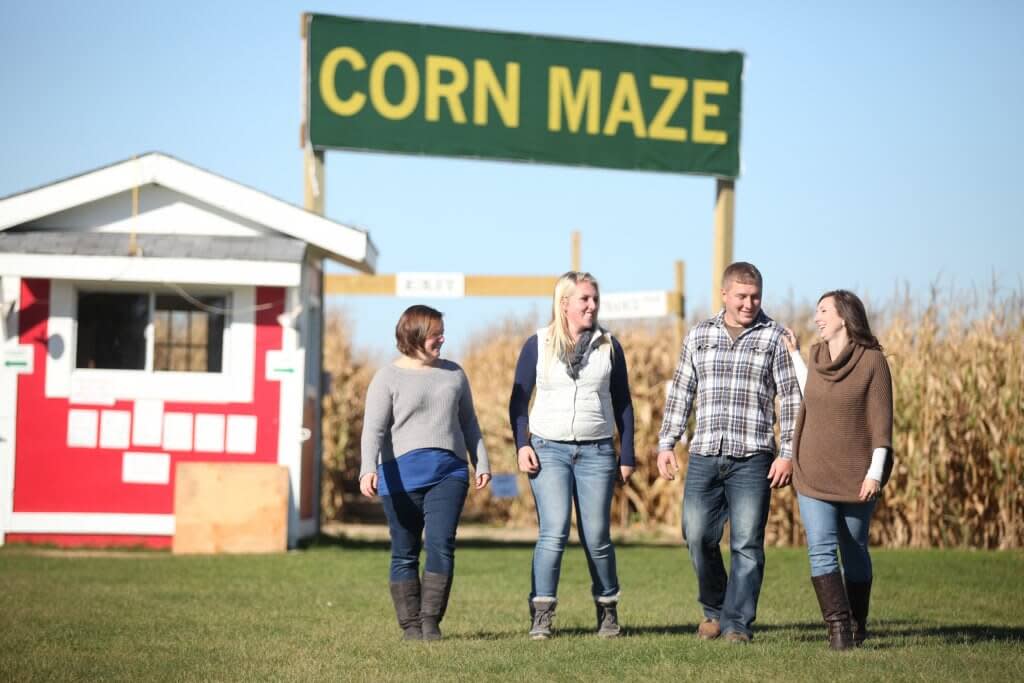 Bring the entire family for the annual Fall Family Festival weekend at Lake Lawn Resort in Delavan, WI October 11 – 13. Come experience scarecrow building, pumpkin decorating, unlimited mini golf, hayrides, Fall Harvest Buffet on Sunday, October 13 at 12:00 PM, and a variety of classic lawn party games including balloon sculptors, face painters, and more!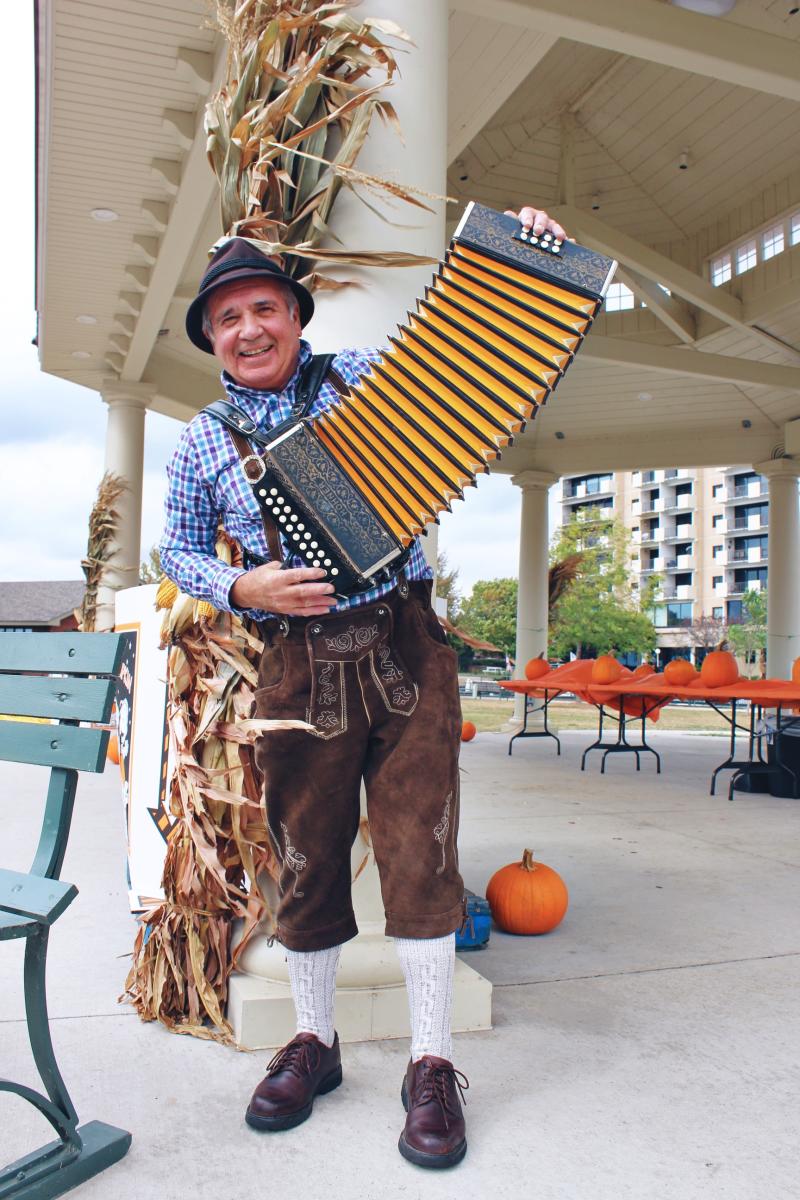 Don't leave just yet because that very same weekend the Streets of Lake Geneva have a FREE annual Oktoberfest, October 12-13 in Downtown Lake Geneva located at the 200 Block of Broad Street and Flat Iron Park! This event features a beer tent featuring Hoffbrau brews, bounce houses, pony rides, craft fair, German music, a FREE pumpkin giveaway, cider donuts and plenty more! Spend the weekend downtown and enjoy the fall colors while they last! Oktoberfest 2019 begins Saturday at 11 AM - 5 PM and Sunday from 11 AM - 5 PM.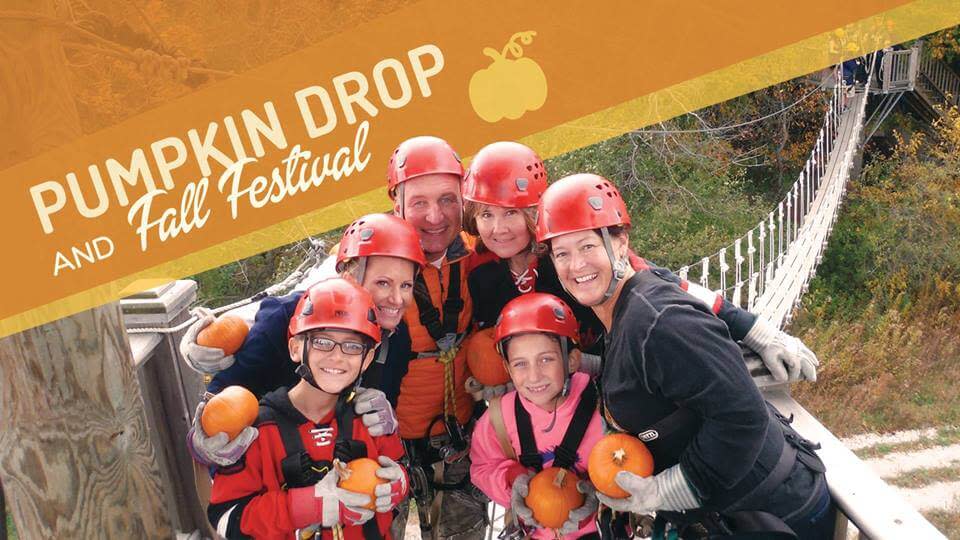 For all you thrill seekers out there! Come to Lake Geneva Canopy Tours' Annual Pumpkin Drop & Fall Festival, October 19-20 & 26-27. Enjoy FREE Arbor Trail access, grilled cheese & tomato soup, chili, caramel apples, live music, pumpkin painting, scavenger hunt & more! Then soar through the air down the Racing Zip Line and aim with a pumpkin to try to hit the center of a bullseye painted on the ground. Victors will win a prize! Pumpkin Drop is included with your Canopy Tour. Book your spot by calling 262-214-6891 or click here.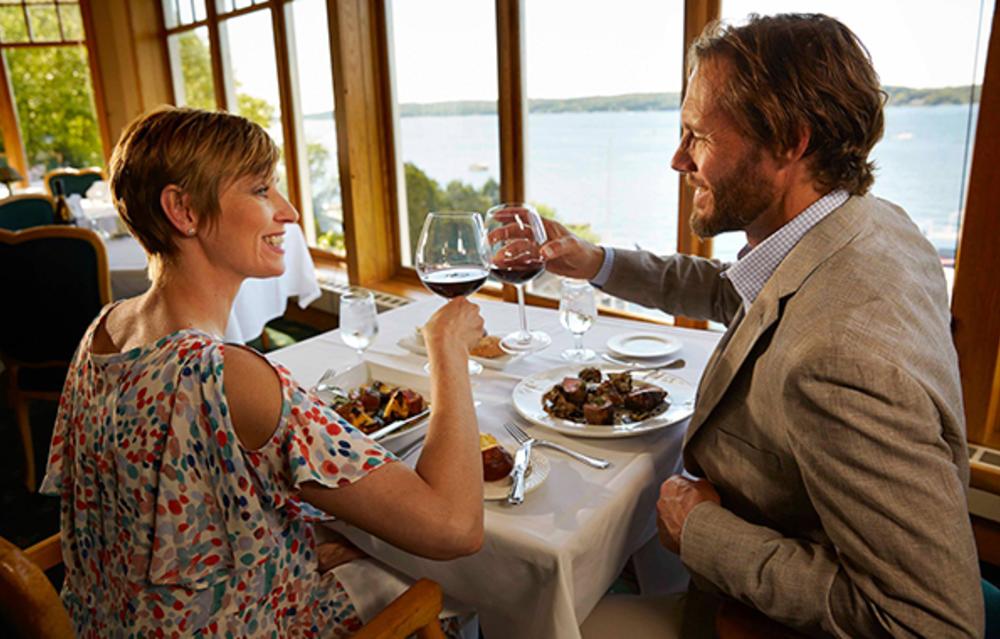 Make it a date night November 1-10 for the annual Dine Around The Lakes.  Participating restaurants will offer a unique three-course menu for lunch and dinner.  Indulge in a three-course lunch for only $10 or $15 per person, then come back for a three-course dinner, for only $20 or $30 per person. Reservations at all restaurants are strongly encouraged. Enjoy some of Lake Geneva's local top-tier restaurants — A must-dine destination for any foodie!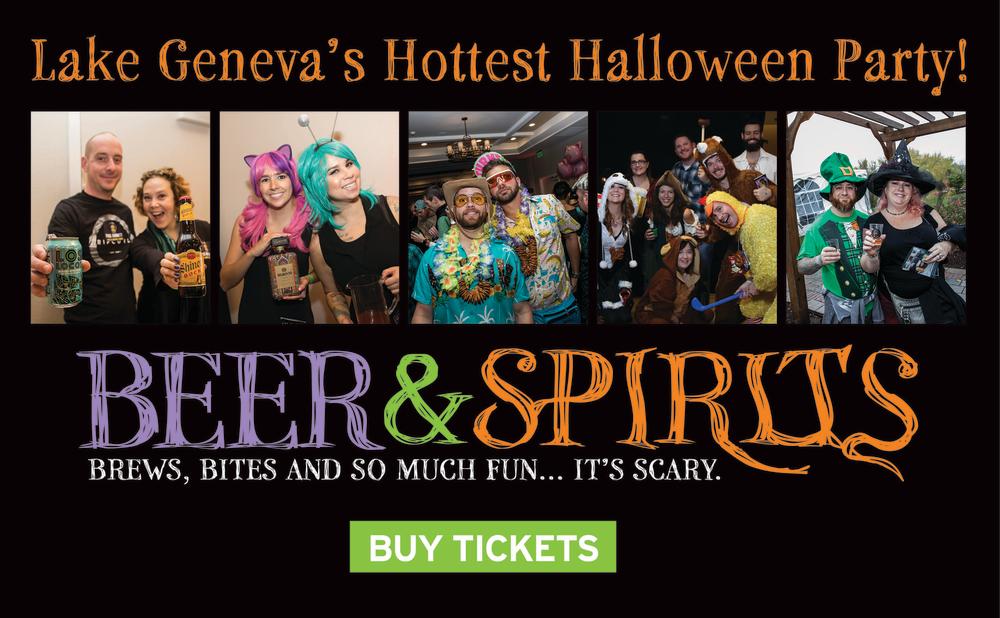 Beer lovers unite and mark your calendar for the 8th Annual Lake Geneva Beer & Spirits Festival, Saturday, November 16 from 1 to 5 p.m. at The Ridge Hotel. Open to the public, purchase a designated driver ticket for $15 and enjoy unlimited tastings of gourmet soda ONLY, plus a commemorative plastic tasting cup and access to the festival amenities. Beat the crowd and enjoy tastings at your leisure with an early admission ticket for $60 – plus you'll get a commemorative souvenir and *THREE* exclusive beer tastings that are only available from 12:00 pm – 1:00 pm. General admission is $45 - Get a commemorative tasting glass, unlimited samplings from 35+ craft breweries and access to the event amenities.To view other shuttle options and area hotel information, go to lakegenevabeerandspirits.com.
It's time to start planning and make sure you don't miss everything Lake Geneva has to offer this fall. Click here to today.