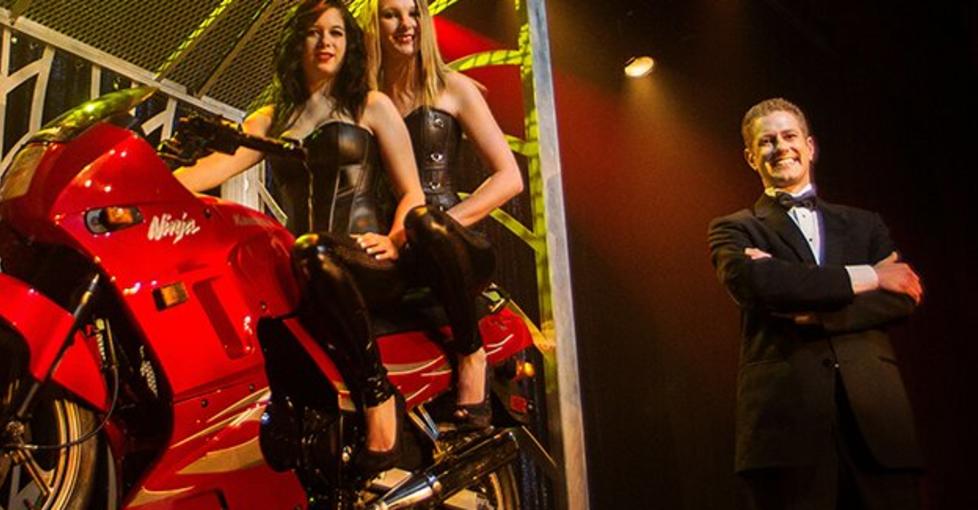 Lake Geneva's Tristan Crist was introduced to the world of magic as a young boy, when his grandfather showed him his first card trick. Fast forward 30 some years and Tristan shares his own love of magic, on stage at the newly opened Tristan Crist Magic Theatre in Lake Geneva.
The Early Years
A performer at heart, Tristan spent his childhood on stage, from playing Christopher Robin in First Stage Milwaukee's Winnie the Pooh to dancing in the Milwaukee Ballet's annual Nutcracker.  But with the allure of magic, Tristan knew he'd found his true calling.  He built a small theatre in his parent's basement and put on shows for his family and friends, levitating a silver ball and escaping from a locked Houdini-style trunk.  He started to gain a following performing at parties and private events throughout Milwaukee. As he grew older, he perfected his craft and eventually added more complicated and larger illusions to the show.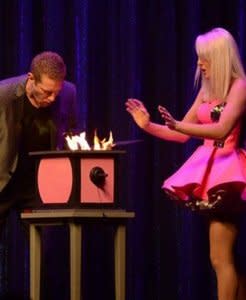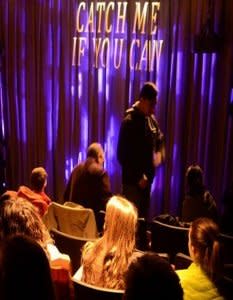 As the Professional Magician
Over the last ten years, Tristan has built an impressive resume, touring throughout the nation, consulting for other magicians and performing for over half a million people. It is the magic that drives him; "I love that moment when the audience and performer connect, when the impossible happens. The moment when adults experience magic and become kids again. It's a privilege to share that."

The World's Most Intimate Theatre
The new Tristan Crist Magic Theatre is a world designed with the viewer in mind. With only 43 seats, the theatre provides an up-close and personal look into the art of magic and illusion.  State-of-the-art lighting, video and sound compliment a show that rivals the best in Vegas. As he performs large-scale illusions, like levitating his beautiful assistant or making a motorcycle appear just a few feet in front of the audience, Tristan challenges viewers to, "catch me if you can." Audiences have answered the call and their rave reviews have made the Tristan Crist Magic Theatre one of the top three Lake Geneva attractions on TripAdvisor.
The Tristan Crist Magic Theatre, located at 609 W. Main Street in downtown Lake Geneva, offers year-round entertainment  for the entire family