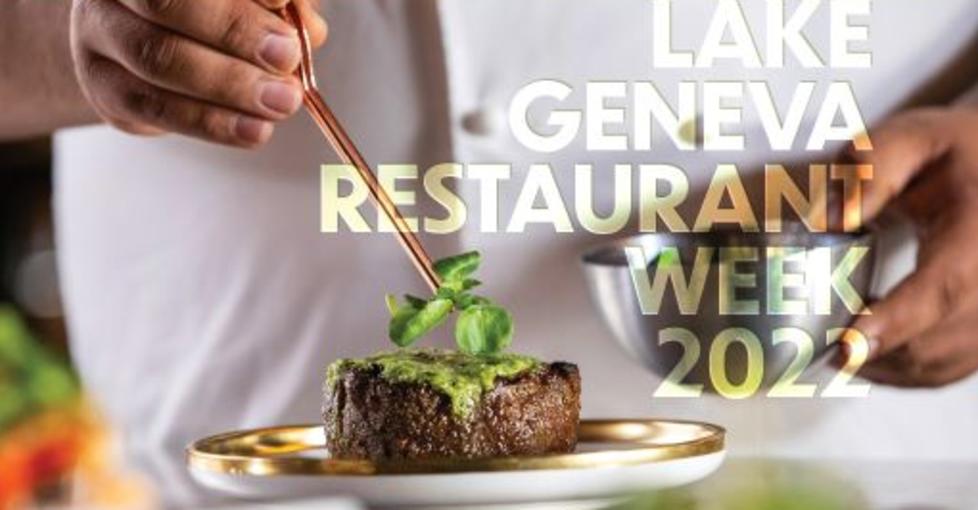 Chef David Little Bear Martinez with Lake City Social 
We hope you have been enjoying Lake Geneva Restaurant Week so far! With over 35 locations to try this year for breakfast, lunch, dinner, and our new sips & snacks stops, we're thrilled to be pairing your love of exploring our region with the love of dining together. And we aren't stopping yet. With 3 more days to dine, there are so many opportunities to taste something new!
Speaking of new, we would love to introduce you to one of the latest talents to the area: Chef David Little Bear Martinez with Lake City Social. Starting just days prior to Restaurant Week, we were thrilled to get the scoop on Chef David's aspirations for Lake Geneva dining in the future.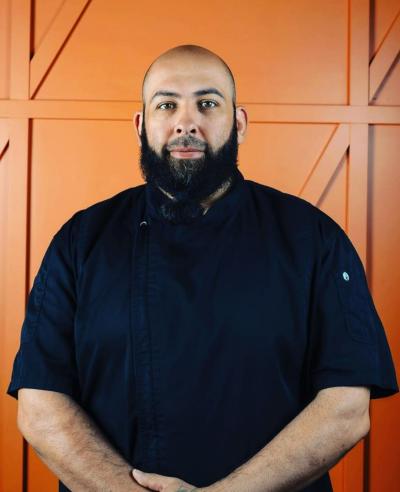 While Chef David comes to Lake Geneva and Lake City Social as its newest executive chef, he brings with him decades of experience as a world traveling culinary specialist. Traveling from Central and South America to Europe, Africa, and Asia to learn from the best in the industry, his experience also led him to working for celebrity chefs such as Gordon Ramsay in both London and Las Vegas, David Chang in New York, and Tony Mantuano in Chicago. David Little Bear hopes to bring his global influence and technique to the forefront of Lake City Social's upcoming menu as he plants roots in Wisconsin.
Q: What inspired your love of cooking and traveling?
A: I have to give all the credit to my grandmothers. I am originally from the Baja region of Mexico, but I grew up mostly in Wisconsin. I am also Native American from both sides and our cultures were largely taught from my grandparents. Both grandmas were a major part of my upbringing and they stayed true to their culture when it came to their foods. It was a great way to feel connected to our traditions and I soaked up as much as possible, which left me always hungry for more. It was my grandma who helped get me to my first cooking destination in Mexico City after my formal training and deciding I needed to learn more by immersing myself in other traditions.
Q: From all the places you cooked in the world do you have a favorite cuisine to cook?
A: Well, I love to stay true to Mexican roots and l try to make my grandma proud by using many family recipes passed down to me from Baja, but I would say my next favorite cuisine would be Italian. I spent about 3 years in Rome and Sicily. Both cuisines do have a lot of similarities in techniques and ingredients; often it's just a different use of spices.
Q: So celebrity chefs…what was that like?
A: Chef Tony Mantuano really has been a mentor to me and fostered my love of Italian cooking. He taught me so much about running a proper kitchen, was the one that gave me the title of chef and introduced me to some of the other greats in the industry. My background until more recently was really focused on fine dining and I love the French Brigade style of cooking I worked in from Chef Ramsay. But all hype aside, and I for sure learned so much from every single amazing chef I worked for, some of the best skills were taught by the little old nanas in Italy or the village elders in places like Morocco and Brazil.
Q: What made you decide to settle in Lake Geneva?
A: I came back to the Midwest for my family; to spend time with my grandma before she passed. I wasn't sure I was going to stick around here though. In fact, I was just starting to map out a new adventure when the most unexpected adventure surprised me, I met my wife. We spent a lot of time in Lake Geneva falling in love with each other, we now bring our girls here on family fun days and, with finding opportunity to work here, it felt like coming home. Plus, it's exciting to be the one to cook for travelers now.
Q: In what ways do you think your experience will impact your newest venture at Lake City Social?
A: Well, Lake City Social is a newer ownership and I love the fact that Steven, [one of the Lake City Social owners] really wants to create a relaxed place for comfort foods with global influence. He took over the former Sprecher's during Covid and now as we get back into a new sort of rhythm, he wants to bring some fresh new flavors to his restaurant. He has a ton of experience in the restaurant industry as well and really knows his clientele. We have had a lot of fun so far putting together the menu with the best of the originals, and then introducing fresh new takes on other foods.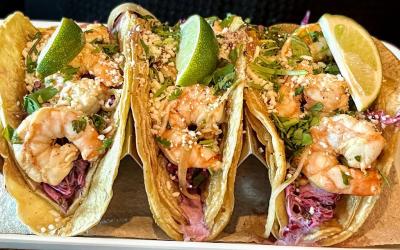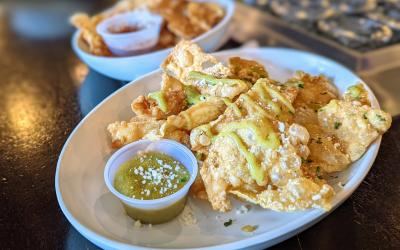 Q: How do you decide what will be on the new menu?
A: Some of it is working with our local producers to create something out of their fresh ingredients. Another great way of introducing new is by putting out features and assessing feedback. It's like creating your own test kitchen experience from our target audience, our current customers. It all goes back to what makes people happy. How does it remind them of their family, their traditions? And we also have to ask ourselves, how will this experience make us memorable?
Q: When do you plan on relaunching your menu?
A: Some of our items are already being introduced now, and I know the bar is also launching some great new features, but we are hoping to present the new menu early summer. Again, we are starting with subtle changes and additions. Our menu is really customer driven, seasonally imagined, and will be focused on the balance of comfort, traditions, with a sprinkle of adventure.
Q: What are the fan favorites from your features so far?
A: So far, my gnocchi has been a hit. I create a house made ricotta and herbed gnocchi which is totally different than the traditional dense potato pasta you'd see. It's a very delicate recipe, and after handmaking them I toss them in a creamy sauce with a little caramelized onion, shaved aged parmesan, and then top it off with a duck egg yolk. On the Restaurant Week menu, we have Baja shrimp tacos with a creamy purple slaw and cotija cheese served with my grandma's Baja rice recipe remastered to be finished off with heavy cream as almost a fusion between Italian Risotto and Spanish Rice.
Q: What would you say is your 3 favorite ingredients or tools for cooking?
A: My first would be lime. Using both the juices and the zest can transform so many dishes. Next would be my chilis. I am someone who focuses on layering flavors. I want you to taste different things from the first bite hitting the tongue to it building at the back of the throat. I am not talking about making everything spicy - more like building or reducing heat with other sweet, salty, or savory flavors. And then then for equipment I love grills and smokers. I cook a lot outdoors and nothing is better than smelling smoking meat when the wind wafts through and it usually draws a crowd!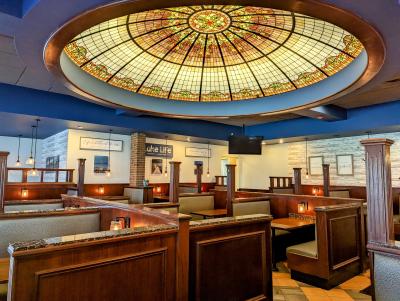 So, if being a part of the action to test new flavors sounds like an adventure to you, check out Lake City Social's Restaurant Week menu here! They'll be looking forward to seeing you!