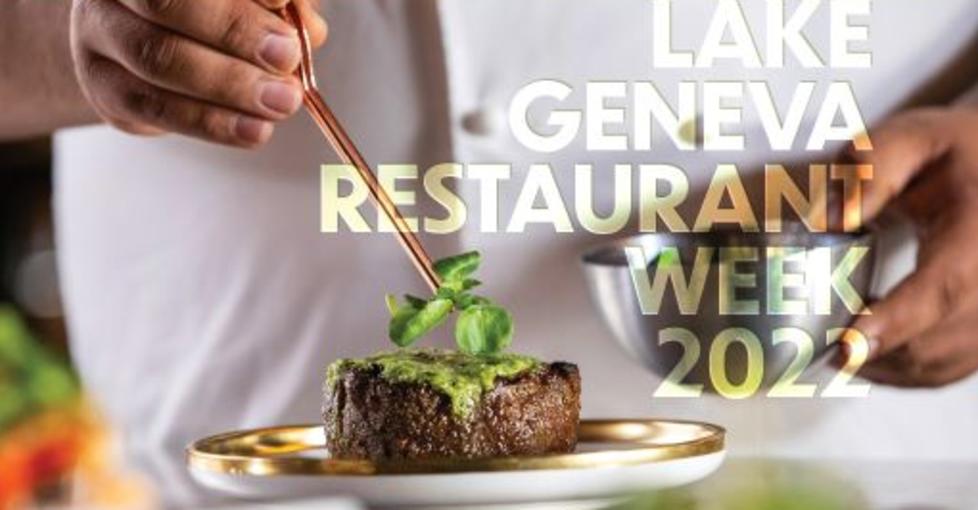 Chef Nic Holm with Baker House
We are dishing up all the juicy details about this year's Lake Geneva Restaurant Week and what better way to whet your appetite than with a taste of the magic from our chefs in the industry?! Read about the rock stars in the culinary world who decided to plant some roots in Lake Geneva.  Last week we featured a chef from one of our resorts and discussed what it's like being a chef in a major tourism destination and how he stays true to local roots. This week we are talking with Chef Nic and how he's bringing back some creations from a bygone era for the boutique restaurant and inn at the Baker House.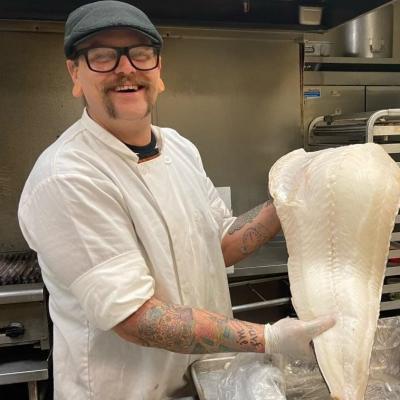 The Baker House 1885 is located in the heart of Downtown Lake Geneva near the water on Wrigley Drive. This historic mansion is truly a step back in time designed with an eye for the vintage glamour of The Gilded Age. While the upper floors house several lodging rooms for their boutique inn, the first floor of the mansion and the expansive lakefront garden are open to the public for an exquisite dining experience. Chef Nic has been the executive chef with Baker House for nearly a year and has been a part of Baker House family for ages. We caught him while designing their next seasonal menu with an emphasis on bringing the Gilded Age classical cuisine to modern day Lake Geneva! 
Q: Tell me what it means to be bringing back historic fine dining? 
A: A lot of what you saw in the earlier part of the 20th century, especially here, focused on luxury - on rich and sophisticated flavors. When you are thinking of proteins, it's bringing back a lot of what used to be eaten then; quail, wild boar, grass fed beef. Our She-Crab soup was a famous staple in the early 1900's and being able to recreate these dishes pays homage to our roots in Lake Geneva. And while some of these ingredients are harder to come by these days, it gives an even more unique experience because you know you can't find my dishes everywhere else. 
Q: What brought you here to Baker House? 
A: I've worked in the Lake Geneva area dining scene for the last 7 years or so for The Abbey Resort and Grand Geneva, but I was always close to the Baker House. I used to bartend here, cooked here before, and then decided to take this position because all of us are a really connected family dynamic. The "House" kind of chooses who belongs here in a way. I wasn't even always a chef; I actually used to be a tattoo artist, but I could never get away from the vibes of the restaurant scene, especially here in Lake Geneva. What started as a side hustle and personal interest became the passion on how I cook today.
Q: What dishes are you known for? What is your favorite to cook? 
A:  Well here at Baker House, we offer SBA Prime meats and have one of the best Manhattan cut filets. One of the more popular dishes we have seasonally is our quail dish which I describe like a gourmet Thanksgiving dinner in one bite. The quail is stuffed with herbed rice, wrapped in prosciutto and topped with a honey cinnamon glaze with cranberry chutney. We are looking forward to putting pheasant back on the menu this summer and our She Crab soup is a huge crowd pleaser.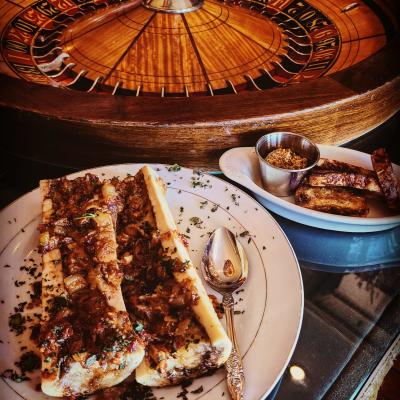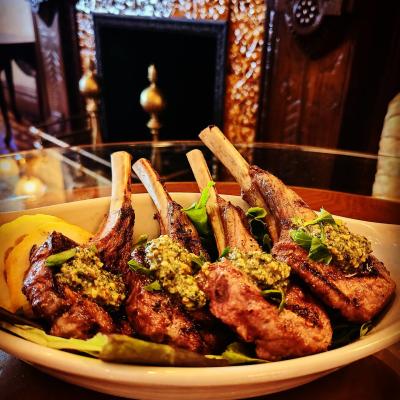 Q: Let's talk about skills and your inspiration. How do you come up with these recipes?
A: Old school cookbooks are kind of an obsession for me. I was fortunate to learn a lot from my grandma and her recipes were passed down to me. My family supports my passion and often sends me cook books about cuisine you don't find common place here. I traveled a lot to learn about different American cooking techniques, and especially worked with a lot of southern cooking, seafood, and BBQ.
We also got Chef Nic to open up about his knife skills which are imperative to working with such unique and delicate proteins. He won a Chef Sac de Sable Award for their 2022 Chef's Sak Knife Challenge which demands the completion of five separate skills tests and, out of 1500 entries nation-wide, Chef Nic was one of only four winners for this year! He's also a huge fan of local competitions, winning People's Choice for Walworth County's local Burger Throwdown previously, and is constantly challenging himself and his team to experiment with new techniques and flavor. 
Q: Tell us about your process to create a new dish or menu…
A: One of the best parts of cooking in the area is the local chef camaraderie. You hear about the competitive nature of chefs in regards to their creativity and product sourcing but here, at least in my experience, it's just not really like that. We have either all cooked together at some point or have eaten at each other's places so we like to work together. Last summer I invited a bunch of friends from area restaurants out for a night with our whole Baker House team. We sat outside with a couple drinks and bites and played around in the kitchen collaboratively. It's an organic process of throwing ideas out there, reflecting on the experience of dishes already had, and figuring out ways to spice things up. It's also important that our whole staff offers input of what works and what does not work. And of course it's about the availability of ingredients too.  
Q: What kind of locally grown ingredients do you use/ recommend and where do you get them?
A: We're big on farm to restaurant products. We work with a couple local farms to get our proteins like grass fed beef and pheasant and we also work with farmer's markets here and in Kenosha/Racine to find the top ingredients.
Q: What 3 ingredients or tools are must have in your kitchen and why?
A:  Tarragon is my my obsession herb because it has such a long range of flavor. Same with Rosemary. They are great herbs that take on different profiles whether you use it in dry rubs in the aging process, marinades, or pair with other ingredients to enhance a specific International cuisine. For kitchen supplies, my high induction stove is awesome for what it kicks out during our rush and then my chef knives (one of which he won at Sak's Knife Challenge), I can't cook without them!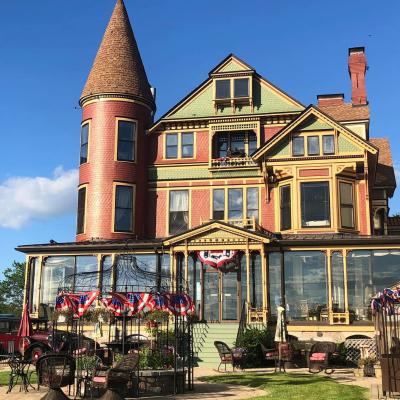 Finishing up with Chef, we are dying to try their Restaurant Week Dinner features which will be just a taste of what is to come this Summer! For more details about their menu and to book a table for restaurant week visit us here!