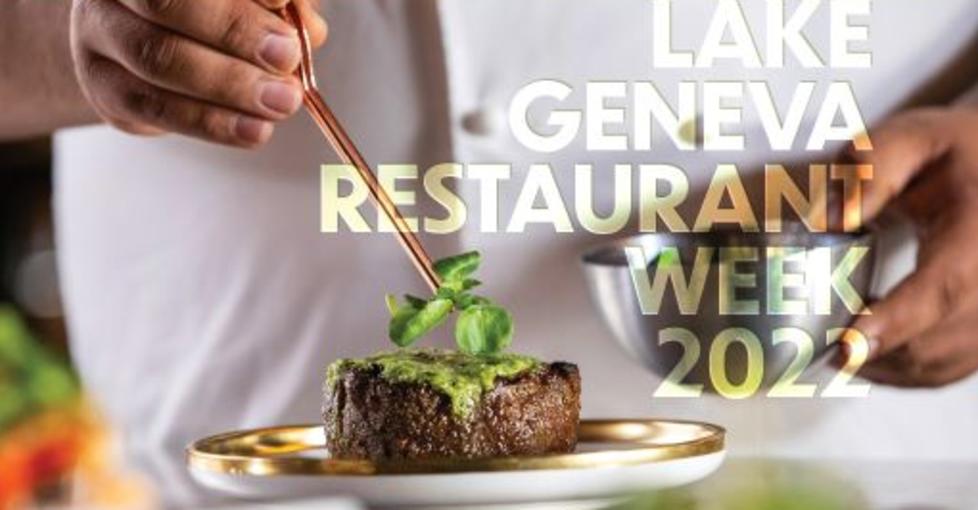 Chef Joshua P. North with 240° West at the Abbey Resort
Food is what brings people together to celebrate, to bring comfort, and to share a cultural experience. This Restaurant Week we want to celebrate the artistry behind your meal and talk about all the hard work and passion it takes to be a chef.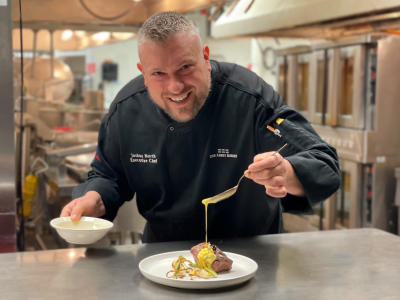 The restaurant business is one of the fastest paced industries to work in and the typical work day for a chef can start before dawn and can keep them running until well past midnight. Shopping, prepping, designing menus, training support staff, and getting through the meal time rush is just a fraction of what these incredibly dedicated chefs do. We were fortunate to be able to sit down at the Abbey Resort's stunning 240° West Restaurant with Chef Joshua North for a quick Q&A before he jumped back to building his newest seasonal menu and here's what he had to say: 
Q: Tell me about your culinary education and training…when did you decide to become a chef?
A: My first job at the age of 15 happened to be in the kitchen of a restaurant. As I grew up, I floated between jobs in the food industry until I ended up working in the kitchen of Le Francais under the mentorship of Certified Master Chef Richard Knox. He pushed me to grow, taught me the art of running a kitchen, and encouraged me to get formal training. I attended The Cooking and Hospitality Institute in Chicago. Of course, there's no training like actually working in a restaurant itself and experiencing the influence of other talented chefs. I've been in the industry for 26 years and continue to grow.
Q: What excited you about the culinary scene of Lake Geneva?
A:  My first job in the area was Executive Chef at the Hunt Club at Geneva National. It was there that I was able to connect with area farmers who I still work with today at The Abbey Resort. The ability to work with local growers along with being close enough to cities to get fresh ingredients brought in on a regular basis provides the opportunity to get the highest quality ingredients for our dishes.
Q: What cuisine did you most enjoy cooking and why?
A:  I love international cuisine. With many of these dishes, simplicity and high quality ingredients are key, but the flavors are big and bold. There's a lot to play with in flavor and color. 
Q: What is your signature dish and what do people love about it?
A: I don't have one particular signature dish, but our guests love meat and potatoes like our Beef Short Ribs or New York Strip. Meat and potatoes sounds like a simple thing, but our focus on the ingredients we use and handling of the products merges quality and simplicity into a next level meal.
Q: Tell us about your process to create a new dish or menu…
A: The first thing I focus on is what the guests like and what they're looking for. From there, I start with a protein, be it a meat or legume, and start adding ingredients to get the right balance of flavor, texture and, of course color. Any time we're served a dish, we eat it with our eyes first.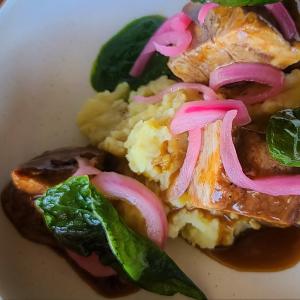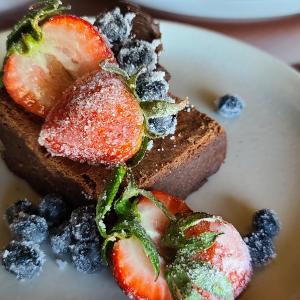 Q: What kind of locally grown ingredients do you use/ recommend and where do you get them?
A: Being in Wisconsin, of course cheese is key. I cook with Wisconsin-produced cheeses from Hooks, Carr Valley and Roth. Some of our partners are very local like River Valley Ranch on Highway 50 in Burlington where we get our mushrooms and some of our jellies, and Pinn-Oak Ridge Farm in Delavan where we get fresh lamb.
Q: How do you inspire creativity in the dining experience and/or your team?
A: For our guests, I love to create more than a meal, but a composition of ingredients and flavors. How the different flavors – sweet, umami, spice – sequence and layer with each other creates not only a memorable dish, but a full dining experience. For our team, I strive to build a culture of creativity and curiosity. By watching our other team members butcher the meats that come in or filet a whole salmon, they're inspired to learn these skills themselves. I teach them how to respect the quality of the ingredients and get the most out of them. If you put the love into it, you get the love out of it. 
Q: What 3 ingredients or tools are must have in your kitchen and why?
A:  Let me mix and match a little of both. Fresh herbs are essential to have in the kitchen  - thyme, rosemary, cilantro. We grow lavender and mint on our grounds that I harvest to use in our restaurants. There's no substitute for the flavor of the freshly-picked leaves of garden herbs. One of my favorite tools is a high quality cold press juicer. With the cold press, you extract the juice without adding heat, so you won't lose any of the nutrition in the ingredients. Lastly, here on property, we couldn't live without our outdoor wood-fired smoker. You can see it (and smell it) running outside our Waterfront restaurant on the harbor year-round. We can smoke 480 pounds of meat at a time – pork, brisket, ribs – that we serve in Waterfront.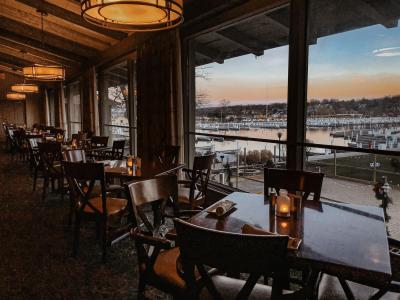 Finishing up with Chef, we were given the carefully considered Restaurant Week Menu offering a 3 course prix fixe dinner that emphasizes his use of locally sourced fresh ingredients that will be sure to wow guests! For more details about their menu and to book a table for restaurant week visit us here!