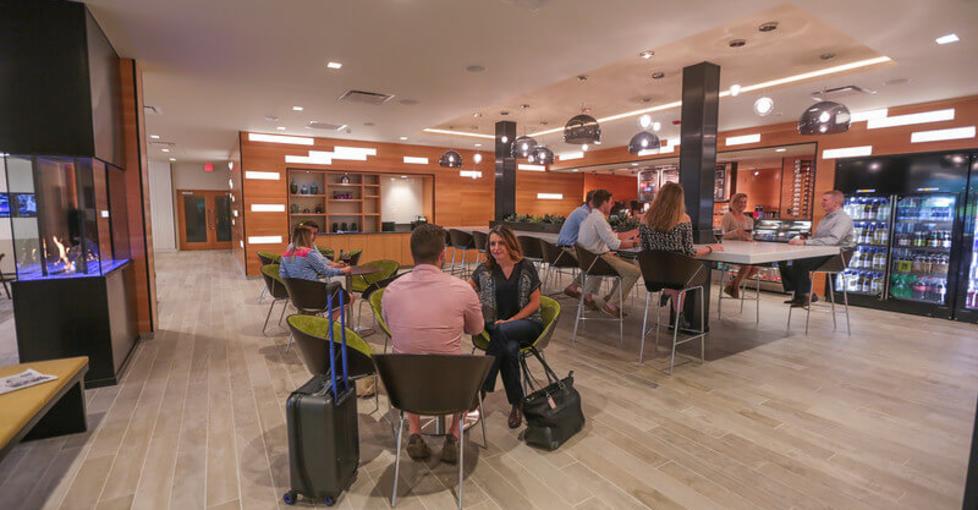 Something new is coming to Lake Geneva…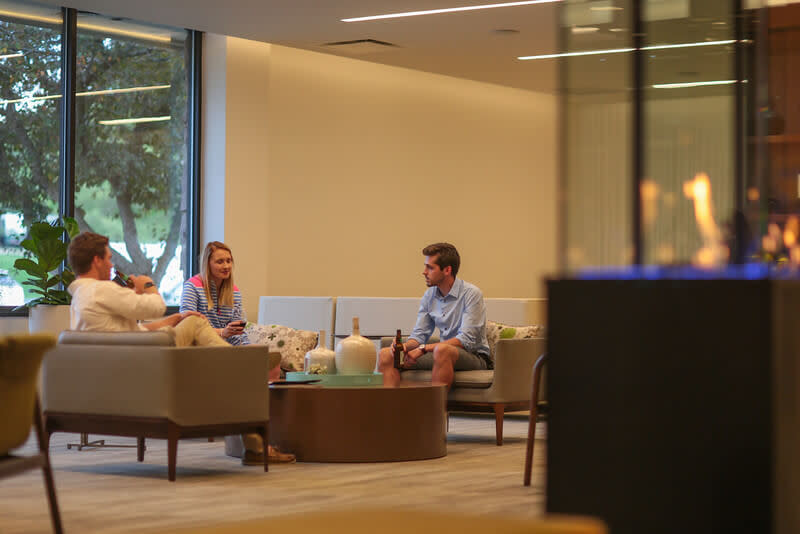 During the winter months of 2016, the former Geneva Ridge Resort is shedding its rustic lodge look for a multi-million-dollar contemporary transformation, accompanied by a new name, The Ridge Hotel.  Promising to be sleek and edgy with a twist of Wisconsin tradition, the 146-room Ridge Hotel will deliver a new take on Lake Geneva with extensive modern upgrades and a new enticing ambience.
Coffee and Wine Bar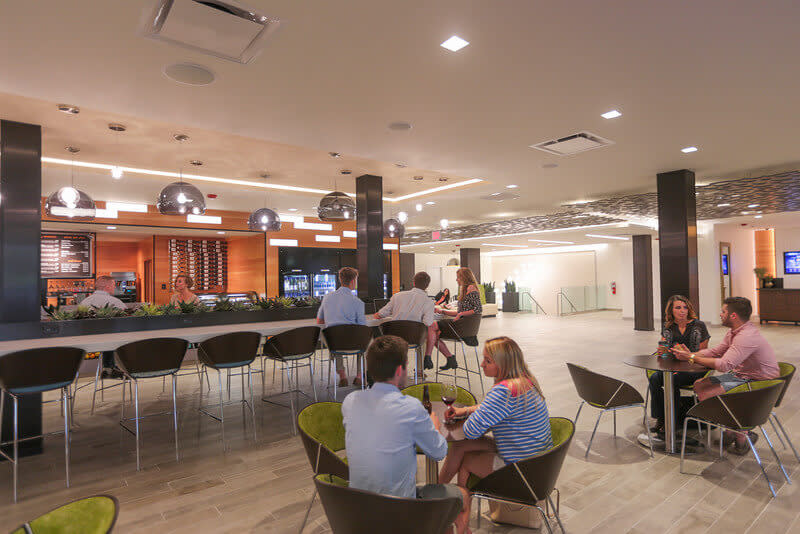 This spring, The Ridge will be rolling out the proverbial welcome mat with an inviting, tech-savvy lobby and reception flanked by the new bean + vine coffee and wine bar, offering aromatically addictive high-end Colectivo coffees, Rishi teas and expertly selected vintages.
Guests and passersby can grab their drink of choice and cozy up in an oversized sectional, get down to business around the beverage boutique's communal USB-laden table, or reconnect in the glow of the lobby's new fire feature.  Linger and lounge, brainstorm and browse, congregate and caffeinate. 
A New Restaurant - Crafted Americana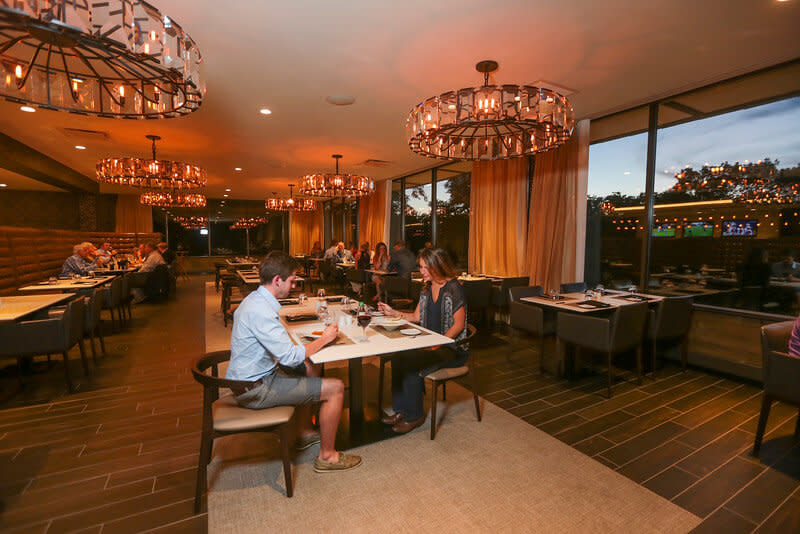 The space that was once the former Lakeview Grille is nearing completion on a smart, sumptuous new dining venue and cocktail lounge. Crafted Americana - highlighted by innovative American fare including steaks, chops, fish and a build-your-own burger bar and stunning panoramic views.
Outdoors at The Ridge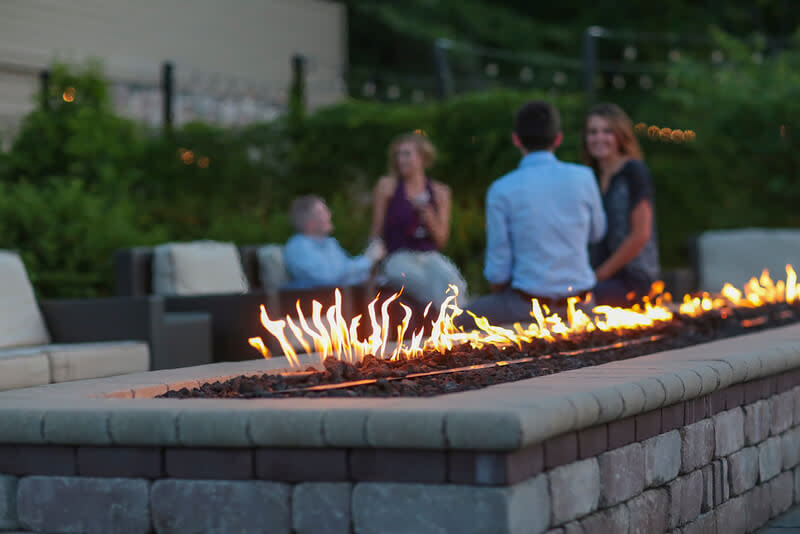 With rolling hills, a wooded shoreline and Geneva National's championship golf on the horizon, there is much to explore and experience – including The Ridge's expansive "backyard" terrace and lounge with its 12-foot-long fire pit, swimming pool, live weekend music and outdoor BAR 55, continually airing sports on its flat screens while serving specialty drinks and tapas.
Set back off Highway 50 just 10 minutes from downtown Lake Geneva, The Ridge Hotel is off the beaten path amidst a secluded setting that feels days away from your same-old every day. 
Come take a dip, pop a cork, roam green space and find your happy place … here at The Ridge Hotel.