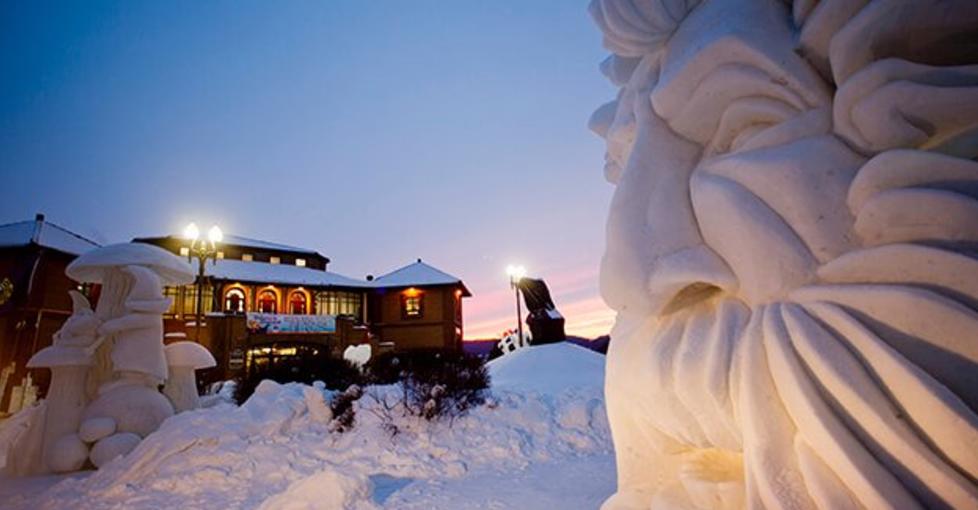 Whether you're looking for the perfect destination for Super Bowl Sunday, a Romantic Getaway for your Valentine, or the ideal winter solution for Cabin Fever – Lake Geneva's Winterfest & U.S. National Snow Sculpting Championship has it covered!
It's true that time flies when you 're having fun, and with Winterfest you can plan ahead to spend an extra night! There's a plethora of indoor and outdoor activities, events, and tasty eats and drinks to enjoy with family and friends.
January 31- February 2:  U.S. National Snow Sculpting Championship

Feb 1:         Cocoa Crawl 
January 31  Winterfest Showcase - Music Comedy & Magic
Feb 2 & 3       Winterfest Marketplace in the Riviera
Feb 2:         U.S. National Snow Sculpting Championship Finale

Feb 2:        Winter Carnival & Fireworks @ The Grand Geneva Resort

Feb 2:        Chili Cook-Off @ Hawks View Golf Course 

January 26th       Hovercraft Challenge & Rides
Feb 2 – 3: Helicopter Rides 
All Days - Snowmobile & Atv Trails Open

Feb 3:        Bloody Mary Sunday @ Freddies West End
Feb 2 & 3:        Winterfest Polar Bar @ Ginos
Jan 29:        Winterfest Wine Pairing @ Bottle Shop
Jan 28:      Soup-Er Magical Evening @ Harbor Shores

All Days:       Napoletana Pizza At Oakfire
All Days:       Wine Tasting Date Night @ Bottle Shop
Feb 15-17: Sky Circus On Ice at Lake Lawn Resort

Feb 2 & 3: Winterfest Boy Scott Tent
Jan 27:    Human Dog Sled Races at the Grand Geneva Mountaintop 

Parking is free throughout Lake Geneva, with both street parking and public lots available.  But better yet – avoid the crowds visiting the U.S. Championship Snow Sculpting event, and use the free Shuttle Service operating February 2 & 3, from 8 a.m. – 8 p.m.  Pickup is at Home Depot, 550 North Edwards Blvd, with drop-off in downtown Lake Geneva in front of U.S. Bank. The shuttle bus runs every 20 minutes between stops.
This event is made possible through the generous support of our Winterfest Sponsors. Please visit and support these businesses that give so much back to the Lake Geneva community.
For complete information on Winterfest in Lake Geneva, visit WinterfestLG.com.