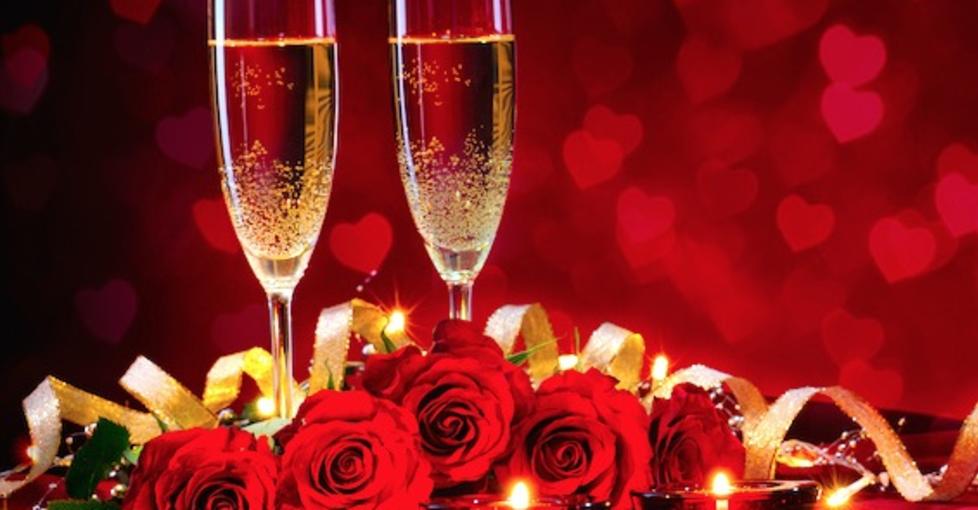 Celebrate Valentine's Day weekend with your sweetie (or friends/family) in Lake Geneva! 
The Abbey Resort - GALentine's Day Event 
Celebrate your friendship with your best gal-pals at The Abbey Resort's Galentine's Day celebration. Experience a progressive wine tasting around the resort along with fun activities, tasty treats, shopping experiences, and goodies to take home with you.
Date: Thursday, February 13th
Time: 4:30pm
Price: $89 per person
The Candle Mercantile & The Bottle Shop - Galentine's Day Lights N' Flights
Who needs Valentine's Day when you can celebrate with your closest gal pals on GALentine's Day? Pour candles, drink wine! At The Candle Mercantile: One pour your own 8 oz. custom-scented candle and enjoy a beverage of your choice. At The Bottle Shop: Enjoy one flight, a glass of wine and 10% off any additional purchase. 
Date: Thursday, February 13th
Time: 11:00am - 8:00pm
Price: $50 per person
Young Auditorium Whitewater - Yao Yao Family Valentine Event 
When a mischievous little girl pulls a thread on her father's overcoat, she unlocks a magical world of adventure and discovery. This South Korean production for families is a playful blend of reality and imagination using advanced screen art technology and live music. The early-evening performance time sets the stage for a family-friendly Valentine's Day celebration!
Date: Thursday, February 13th
Time: 6:00pm
Price: Adults ($12.75) | Youth 12 & Under ($8.75)
Lake Geneva School of Cooking - Celebrate My Funny Valentine 2020
Let the romance flow in a "hands-on" Couples Cooking class right in Lake Geneva! In addition to a romantic setting, guests will enjoy a "hands-on" cooking class, four-course meal, wine tasting, and a night full of celebrating love and laughter.
Dates:
Thursday, February 13th at 6:00pm $95/pp
Friday, February 14th at 6:00pm $125/pp
Saturday, February 15th at 6:00pm $125/pp
Cornerstone Shop & Gallery - Clothing & Jewelry Sale
Bargains not to be missed! Stop in and browse the clothing and jewelry sale with all clothing 20% off and some racks up to 60% off. Take a look at the special jewelry marked at 60% off! With Valentine's Day right around the corner don't miss this opportunity!
Dates: Thursday, February 11th - Saturday, February 14th 
Grand Geneva Resort & Spa - Igloos
Looking for a unique, picturesque experience this winter? Grand Geneva has igloos you can reserve on Ember's Terrace for up to five of your friends and family. Snuggle up with blankets and sip hot chocolate with peppermint schnapps or enjoy a hot toddy with Central Standard Bourbon while you're surrounded by twinkle lights under the Wisconsin sky. *$100 minimum food and beverage purchase, 90-minute reservation.
Dates:
Monday-Friday from 5pm-12am
Saturday & Sunday from 12pm -12am
Available through March 17
The Ridge Hotel - The Ice Box Out Back 
We love Wisconsin winters — and you will, too — when you gather out back at The Ice Box. Complete with an Ice Castles-crafted Ice Bar & throne plus the popular Igloo Experience, two new curling sheets, and magnificent views of Ice Castles from across Lake Como, The Ice Box will have you hoping the groundhog sees his shadow.
Open Daily, 3-9 pm | weather permitting
Geneva Theater - Live Comedy
The popular "Human Jukebox" is returning for a Valentine's Show. Gerry Grossman can play thousands of rock and roll hits from the 1950s, '60s, and '70s. He takes requests and plays games with the audience like sing-alongs, name-that-tune, and finish-the-lyric.
Date: Friday, February 14th
Time: 8:30pm - 9:30pm
Price: Advance tickets are $10 at the theater box office or on geneva4.com. Admission at the door will be $14. 
Thumbs Up - Stupid Cupid Stoplight Party
Let's celebrate Valentine's Day Thumbs Up-style with a Stoplight Party. Wear green if you're single, yellow if it is complicated and red if you're taken. FREE glow in the dark wristbands and $3.00 Red, Yellow and Green jello shots!
Date: Friday, February 14th
Time: 9:00pm - 2:00am
240° West - Valentine's Day Dinner Buffet
You and your special someone will both find the perfect items to enjoy at the new Valentine's Day Dinner Buffet at 240° West. Feast on savory Prime Rib and other entrees at Chef's Carving Stations, succulent Steamed Crab Legs and PEI Clams in the Steamers Selection, a table full of decadent desserts and so much more. Reservations are required.
Date: Friday, February 14th
Time: 5:00pm - 10:00pm
Price: $44.95 adults / $19.95 children 4-12
Hawk's View Golf Club - Valentine's Day Wine Tasting
Join us for a phenomenal night of incredible drinks and even better company! Enjoy 6 different varieties of wine that will suit any palate. You can also purchase your favorite types of wine to enjoy at your leisure as well! This event is open to everyone, so, grab your significant other or some great friends, you won't want to miss this! Light appetizers will be served as well during the tasting!
Date: Friday, February 14th
Time: 6:00pm - 7:00pm
Price: $15 per person
The Candle Mercantile - Valentine's Day Date Night: Candles & Charcuterie
Looking for something fun and different to do on Valentine's Day? Look no further! Join The Candle Mercantile and Simple Cafe for a fun night of creating your own custom scented candles and charcuterie board. First, you'll start by pouring your own custom-scented 8oz soy candle. While your candles cure, Simple Cafe will take it from there. With wine in hand, you will work with their chefs to create a charcuterie board. You will learn all the art of creating a charcuterie board with cured meats and cheese—and take your board home! And don't forget dessert—you will create conversational heart cookies with your personalized message. 
Date: Friday, February 14th
Time: 6:00pm - 8:00pm
Price: $80 per couple
Lake Geneva Canopy Tours - Zipline & Dine - Valentine's Day Edition
In partnership with Simple Cafe Lake Geneva, this one-of-a-kind date night provides a bird's eye perspective of the beautiful 100-acre wooded property as you fly on the longest zipline, spanning over 1200 feet. After your zipline adventure, you'll be treated to a chef-inspired and created dinner, fireside at the Hilltop Lodge with beer and wine pairings.
Date: Saturday, February 15th
Time: 4:00pm - 8:00pm
Price: $65 per person