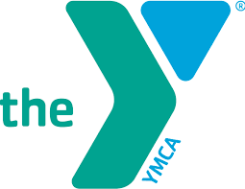 GENEVA LAKES FAMILY YMCA
Lake Geneva, WI
Website | Phone: (262) 248-6211
The Geneva Lakes Family YMCA is a place where you can feel welcomed where an array of programs and services is available for infants to active seniors. Individuals can challenge themselves, learn new skills and foster relationships through new friends. A wide array of affordable programs are available and no one is ever denied services due to the inability to pay. The Geneva Lakes Family YMCA has provided over $100K in assistance during 2020. Specific offerings include spiritual development, summer camps, before, during and after school childcare, CPR, lifeguard training, swim lessons, fitness classes and many free community events. We also serve as the City of Lake Geneva sports and recreation department.    The Y has been meeting community needs in the Geneva Lakes area for more than 130 years, and we will continue to seek out and develop new ways to help people reach their potential and empower them to lead healthier lives!
Mission: The mission of the YMCA is to put Christian principles into practice through programs that promote healthy lifestyles, strong families, and positive youth development to build a healthy spirit, mind and body for all, regardless of ability to pay. Our commitment to inclusion practices and strong diversity creates better communities, a better country and a better world. Our core values of caring, honesty, respect and responsibility guide us as we nurture youth development, healthy living and social responsibility in our community. 
Community Resources: This past year has forced us to pivot into a new direction, as we addressed the guidelines and concerns surrounding the pandemic and the need to meet the needs of our members and community. As the nation's leading non-profit organization, we had to "reinvent" ourselves to safely reimagine our YMCA.  To help support the residents of the Lake Geneva community, we introduced a Grab N Go lunch program all summer. This was FREE to our community where Monday-Friday from 11am - 1pm anyone (not just members of the YMCA) could drive/walk to our vending truck in the parking lot and be served with a lunch to go. This was a pre-packaged meal including a sandwich (meat or peanut butter and jelly), fruit, yogurt, cheese and crackers/snacks. We provided 5,568 lunches that were made and distributed by 24 volunteers. This impacted the community by providing a meal to many individuals and families that lost jobs and/or had a loss of income due to the pandemic.
Most Urgent Need: We would like to continue to offer the Grab N Go community lunch program this summer beginning June 1-August 27.  Our greatest need would be purchasing the supplies/food to make this happen.  It would be ideal, if we would be able to identify on each lunch bag that this community service was support by the Restaurants of the Lake Geneva Community.  What a great tie in!