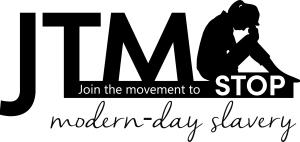 JOIN THE MOVEMENT EVENTS, INC.
Elkhorn, WI
Website | Phone: (262) 374-1491
We educate local communities on human trafficking indicators. We specialize in social media's role in trafficking our youth, first responder/medical professional training, hospitality training and transportation training.  We as a community need to be educated so we can help law enforcement get the job done.
Mission - Join the Movement Events mission is bringing awareness and education to not only Walworth County, but all over the State of Wisconsin as human trafficking is present all over our state. JTME has created programs to that include Social Media's role in human trafficking for students and adults.  We offer hospitality training with our specialized tool kits created for the respective industry. JTME speaks with individuals from all professions, as well as children and teenagers at local schools. We also have developed a Medical Professionals toolkit for first responders, urgent care and ER staff. Please feel free to contact us to schedule a conversation about human trafficking and what you should be aware of in the day-to-day events of your life and work. Every community needs awareness and education to understand what is at stake. Together, can help our local law enforcement as we come together to make a difference.
Community Resources - We organize large community awareness events and small community conversations to educate parents, teachers, and students what the indicators are to help protect our youth. Statistics say that we have to assume there is at least one student in each high school and middle school in our nation. With the pandemic over the past year and our students and parents working online, the danger of predators gaining access to our youth has increased greatly. Not only within the USA but outside our borders too, even in the small town of Lake Geneva and all of rural Wisconsin. We are just very trusting.  
Most Urgent Need - We are now having our trainings and conversations online via Zoom and in a virtual summit format. This is very expensive and we are always searching for sponsors.