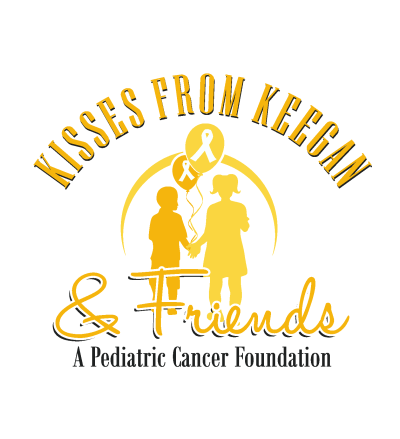 Kisses From Keegan & Friends Pediatric Cancer Foundation
Lake Geneva, WI
Website | Phone: (704) 649-7381
Mission: Kisses from Keegan & Friends offers emotional and financial support to children undergoing cancer treatment and their families. Our organization raises charitable donations through various fundraising activities, such as dinners, sporting events, social events, grants, and offers from the public. Focused primarily in southeastern Wisconsin, Kisses from Keegan and Friends raises awareness of childhood cancer and comprises volunteers dedicated to helping these children and their families through difficult times. The objectives and purpose of this organization are:
-To provide these children and their families with opportunities such as sporting events, camps, activities, and other precious time together outside of difficult treatments
-To offer each child and their family support to meet their unique needs
-To raise local awareness of childhood cancer
-To promote the organization for community involvement in funding and support
-To sponsor, host, and participate in promotional community events and activities for the organization
-To make a difference for local children and their families
Community Resource Example: Kisses from Keegan & Friends has been a strong influence in Lake Geneva by being a resource for children that have cancer. Our organization also helps local businesses by bringing children and their families affected by cancer to participate in events in Lake Geneva. Some of these amazing events include:
• Board & Brush: An evening at Board and Brush for kids with cancer and their family members
• Tristan Crist: We rent the entire venue for all the families at the Tristan Crist magic show
• Something Sweet: Have a Sweets Day at Something Sweet in Lake Geneva
• Lake Geneva Cooking School: Every quarter, we rent out the Lake Geneva School of Cooking to give parents of children with cancer a night out
• The Candle Mercantile: We offer "Making a Candle" experience at the Candle Mercantile for children and their families
These are just some of the events. These events bring the community together by allowing them to get involved in making a difference.
Most Urgent Needs:  Kisses from Keegan & Friends' urgent needs would be able to raise money to fund many of the family events that we conduct in the community. We would directly apply the funds to local events that impact kids and their families. If we are the recipient of a Charity Check, we can direct the funds to sponsor events like the Lake Geneva School of Cooking night out, The Tristan Crist Magic Show, and other local activities.

---