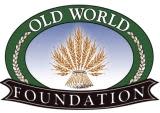 OLD WORLD WISCONSIN FOUNDATION
Eagle, WI
Website | Phone: (262)594-2922
Old World Wisconsin Foundation (aka Old World Foundation) raises money to fund projects and programs at Old World Wisconsin.  The projects and programs we fund include the heritage breed animals program (raise money for feed, veterinary care, enclosure maintenance, breeding, etc.); the heirloom gardens (raise money for seed, plants, tools, etc.); historic building restoration (raise money to repair buildings, roofs, paint, wallpaper, etc.); and the education/public programs (raise money for virtual field trips including subsidies to offer the trips at no charge to schools, on-site activities, day camps, etc.).         
Mission: Old World Wisconsin Foundation was formed in 1984 to fund the gap between what Old World Wisconsin receives from the state of Wisconsin's budget, what is earned through ticket sales and other on-site revenue, and what is actually needed to make this attraction dynamic and engaging to guests while preserving history.  We raise funds by applying for grants, hosting fundraising events and accepting donations from individuals and corporations who have a passion for history and value this 600 acre living history attraction.  Old World Wisconsin, owned and operated by the Wisconsin Historical Society, is home to over 100 animals, 20 gardens, and over 60 historic buildings.  In a typical year, nearly 100 staff and volunteers welcome 50,000 visitors who create lasting memories while engaging in hands-on activities that make history relevant.  Like so many other attractions, the past year has been difficult for Old World Wisconsin and Old World Foundation.   
Community Resources: In 2020, Old World Foundation raised funds for new virtual field trips.  These virtual field trips were created by Old World Wisconsin as a resource for teachers and parents since in-person field trips have been put on hold due to COVID-19.  In addition to funding many of the start-up costs of these virtual field trips, we are now providing subsidies so that schools and parents are able to participate in these programs at no cost.
Most Urgent Need: At this time, our most urgent needs are for "unrestricted" funds that give us the flexibility to direct resources to the project, program, or administrative expense where the need is the greatest.