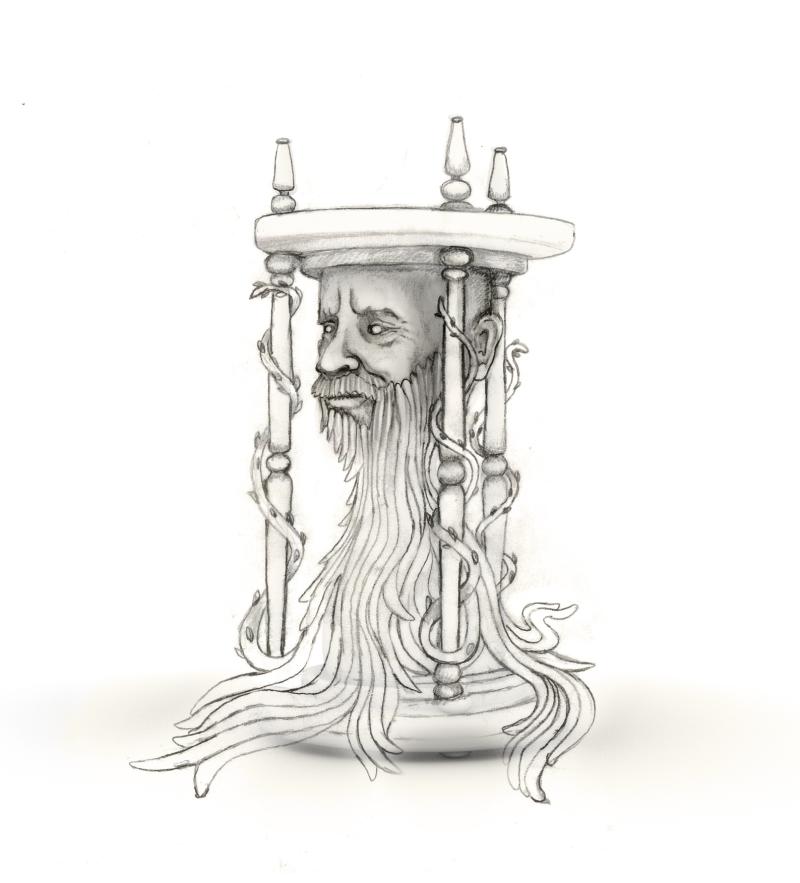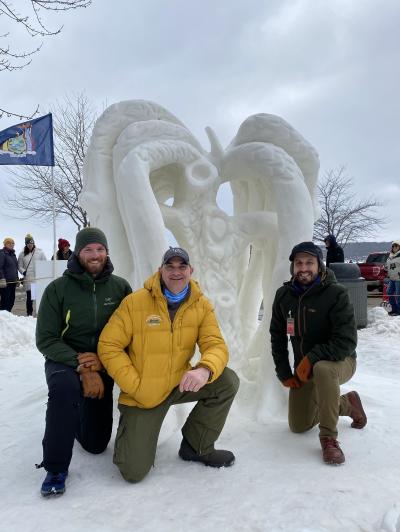 Team Name: Team NY
Sculpture Title: Time
Artist Statement: We chose our theme as a phenomenon that we all can relate to, yet one that is hard to understand and really know. Time affects us all in different ways as we pass through our lives amongst friends and family. While time is constant in some ways, we feel it differently as things happen around us. Time can be slow when one is young and speed up as we age, or as is the case this past year during the pandemic, time can be both slow and fast at the same time. We can't know time, but we can feel it and respond. This sculpture is a representation of the nature of time and how we see it from both the inside of our minds and in the world around us.
Team Members:
Doug Schatz (Captain) - Doug Schatz is a Professor of Sculpture at the State University of New York in Potsdam NY. He has competed on snow sculpting teams for the last 14 years, representing New York State in national competitions, as well as the United States in international competitions.
Evan Blondell - Evan Blondell is an architect in Brooklyn NY, specializing in landscape design. He has been snow carving for 1 year and has competed in Nationals and the NY State competition.
Kirk Sweet - Kirk Sweet is a travel photographer, professional hiker, and wilderness guide. He has been snow carving for 1 year and has competed in New York State's competition as well and at Nationals.
Team New York is Proudly Sponsored by: