2023 Food & Beverage Vendors
 
Magpie's Den & Pen | 6/29, 7/6, 7/13 & 8/3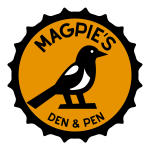 When looking for a fun and cozy atmosphere to eat some awesome food and enjoy a cold beer or crafted cocktail, look no further than Magpie's Den & Pen located in the heart of downtown Lake Geneva. Opening in Dec 2021, owners Anthony Silvestri and Tai Serna had one thing in mind; to provide a space where quality and comfort come together in perfect harmony. They bring that same vibe and attention to detail with their food truck, which they introduced in late 2022. This is the first summer of operation for the Magpie's Mobile food truck and they'll be crafting a customized menu during each of their four appearances at Concerts in the Park.
OnlyFood | 7/20 & 7/27

Owned and operated by chef Jeff Willis, OnlyFood is a brand-new food truck with the guiding principle of "bringing people together by feeding them good food". Jeff, who brings 26 years of experience as a chef, is committed to giving people exceptional food at a reasonable price. You'll want to try his Chicken Shawarma, a savory dish featuring marinated chicken infused with Middle Eastern flavors and veggies on pita. Jeff says his greatest thrill is the smile on people's faces after they've tasted his food and the satisfaction he gets when he's created something that makes people feel awesome!
Gracie's Kitchen | 8/10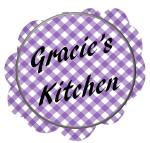 Started in 2021 by the husband-and-wife team of Keith and Lynn "Gracie" Burns, Gracie's Kitchen specializes in homemade comfort food made from scratch. Their motto is "home cooking delivered fresh to you!" After decades of working in offices and 10 years of dreaming and planning, Lynn decided to make her passion for cooking her life's work. Gracie's Kitchen is famous for their BBQ pulled pork sandwich created with Lynn's homemade rub and BBQ sauce. They also create a variety of grilled cheese sandwiches and their loaded tots – tater tots with BBQ pulled pork, shredded cheese, bacon crumbles and deep-fried onions. Lynn describes their version of comfort food as richly flavored food that give you a "hug from the inside." Her personal joy as chef of Gracie's Kitchen, comes from the wonderful comments she receives from satisfied customers who love her creations.