2024 People's Choice Award
---
VOTING OPEN
10am Saturday, Feb. 3
through
3pm Sunday, Feb. 4, 2024
Click the image below to vote during hours noted above.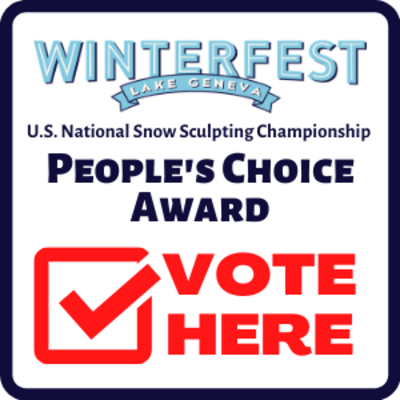 TWO WAYS TO VOTE:
IN-PERSON - Complete a ballot at The Riviera Ballroom (812 Wrigley Dr.) or Lake Geneva Visitor Center (201 Wrigley Dr.). Limit one vote per person, please.
- OR -
ONLINE - Click the image above to cast your vote online. Limit one vote per device.