Fall Color Report
Visitors travel from near and far to watch the magic of autumn colors in Wisconsin and there's no better place to watch this natural wonder than the Lake Geneva region. With an abundance of lakes, nature areas and outdoor recreation spaces, you'll find room to roam and take in the crisp fall air with every step. Click on our Fall Color Report tool below to get the most up to date report on Lake Geneva's color show!
Estimated Week of Peak Color:
4th Week of October
---
Fall in Love with Lake Geneva
If your visits to Lake Geneva have always fallen in the summer months, then it's time to take fall out for a spin.
1. Take a whirl around the lakes. Walk the 21-mile shore path (in segments, of course) around Geneva Lake to see incredible architectural gems set off by equally incredible landscaping. Take a scenic boat cruise courtesy of Lake Geneva Cruise Line for a view of fall colors from another vantage point. There's also the Lake Lawn Queen double-decker tour boat on Delavan Lake.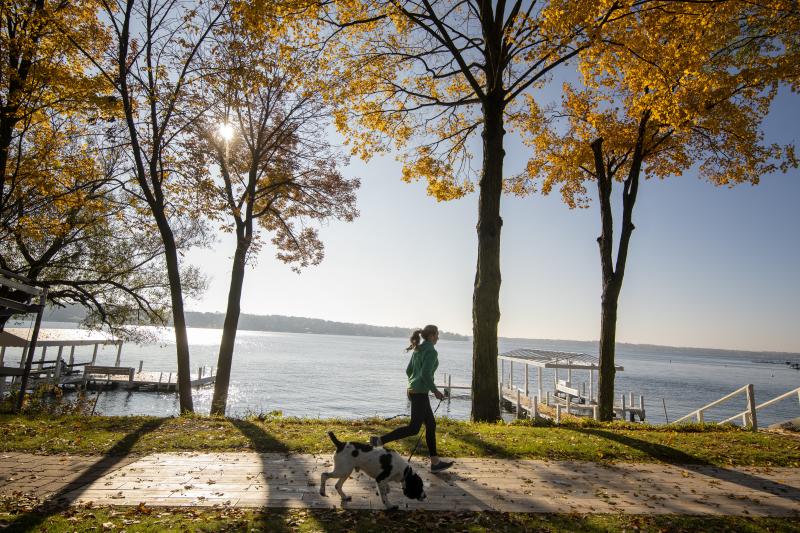 2. Go leaf peeping in style. Rent a classic car from American Classic Rental and if the sun is shining go for a classic convertible.
3. Play lots of golf. Book tee times at the two courses at Grand Geneva Resort & Spa, then follow up with more golf at the three courses at Geneva National Resort & Club that bear the names Arnold Palmer, Gary Player and Lee Trevino.
4. Hike or bike or both. The Adventure Center at Grand Geneva Resort has miles of hiking and biking trails, and same goes for Big Foot Beach State Park. Rent a cruiser or e-bike from Avant Cycle Café and ask for their route recommendations.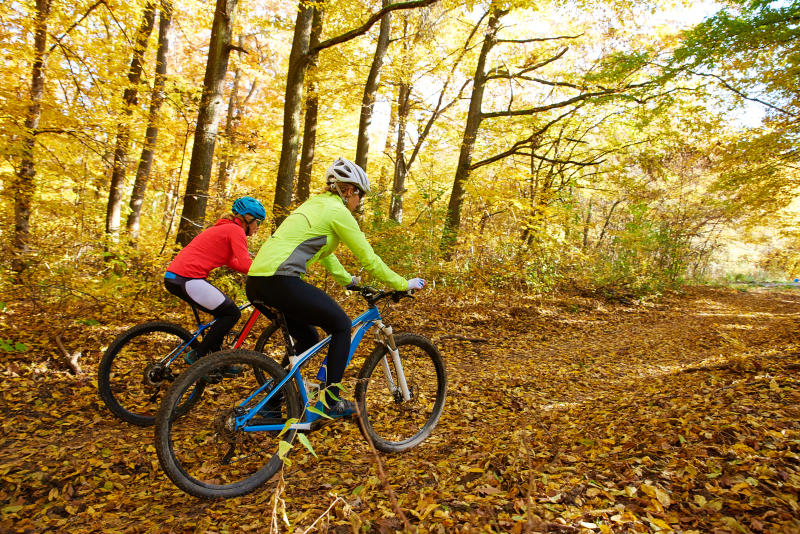 5. Get your head in the clouds. Zip above the colorful tree canopy at Lake Geneva Ziplines & Adventures (bring your mountain bike too for a calorie-burn on their hilly single track trails). For a breathtaking view of the color kaleidoscope, book a hot air balloon flight at Lake Geneva Balloon Company.
6. Connect with nature. The Kishwauketoe Nature Conservancy, the largest watershed on Geneva lake, delivers 231 acres of lush fall colors. Make a fall bucket list to explore a different park or nature area each day or week. 
7. Cast a line. Let the full-time professionals at Lake Geneva Fishing Guide Service get you to the fall hot spots on Geneva Lake.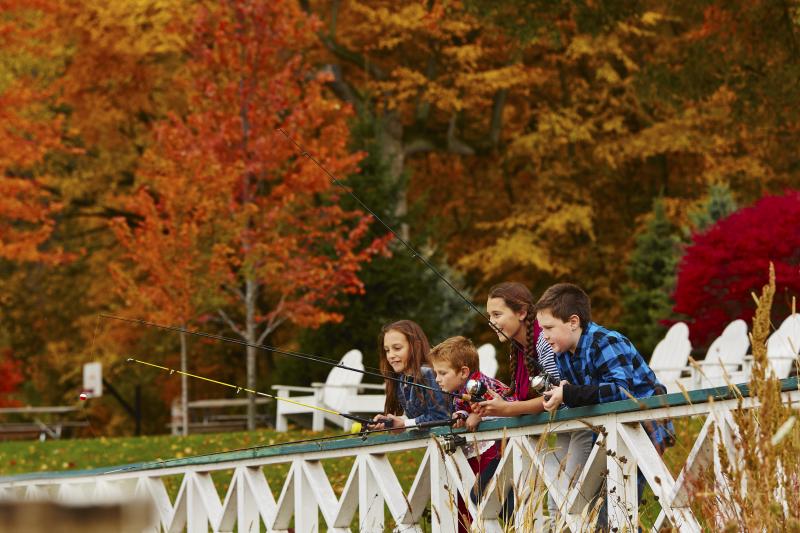 8. Eat apples. Could be fresh from Pearce's Farm Stand or in an apple pie from Elegant Farmer. You can always go the caramel apple route at Kilwins too. 
9. Savor the autumn escape over good coffee and good food. Start the day at Inspired Coffee with a signature local roast enjoyed while curled up next to the fireplace. For lunch, try Oakfire, where the culinary team is committed to using locally grown seasonal ingredients.
10. Reserve a room with a view. You're spoiled for choices with this one. There's The Abbey Resort in Fontana, Lake Lawn Resort in Delavan, The Geneva Inn on Geneva Lake, and many more.
---
Visitors travel from near and far to watch the magic of autumn colors in Wisconsin and there's no better place to watch this natural wonder than the Lake Geneva region. With an abundance of lakes, nature areas and outdoor recreation spaces, you'll find room to roam and take in the crisp fall air with every step. Here are some of our favorite – and unique – ways to enjoy the fall colors in Lake Geneva. READ MORE >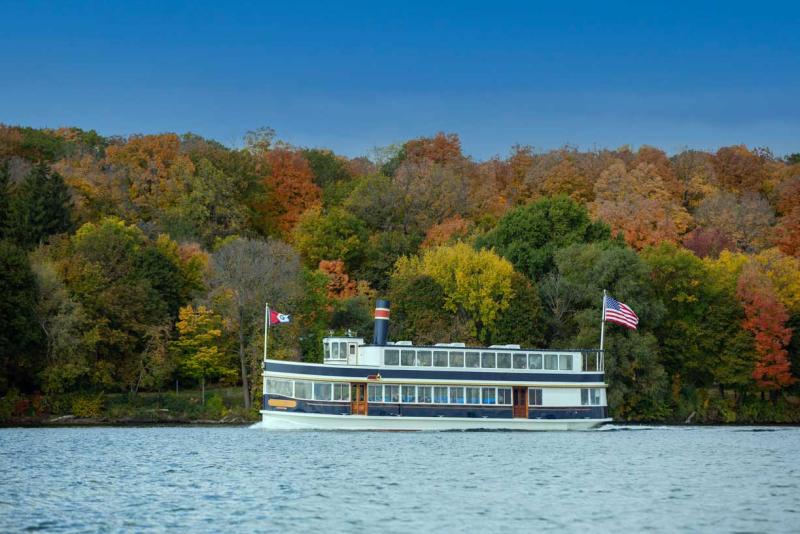 ---
Here in Wisconsin, we revel in the changing seasons, especially when Summer turns to Fall. That's when the color show begins and it's time to slow down and take in the beauty of the fall foliage around our lake communities. It's also a perfect time for a scenic drive to enjoy those colors. Here are a few driving (or biking) routes we recommend for the best leaf peeping experience. READ MORE >