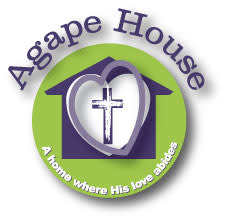 AGAPE HOUSE
Walworth, WI
Website | Phone: (262) 275-6466
A school, home, and counseling center for teen girls and boys, and their families struggling with traumatic life events.               
Mission: Agape House is a grace-based, Christian ministry working with teen boys and girls, young adults and families. As the Lord helps them overcome the effects of abuse, addiction and the hurts of their past, they can be set free to walk in victory. Our ultimate goal is for the teens to come to know Christ; however, no one is ever forced to believe in Jesus Christ, but through love and teaching, we pray that each teen will come to know Him personally. We have been encouraged to see that take place often in the life of the ministry. There is no other facility like this in the state of Wisconsin, and we continue to have applicants above and beyond the number we can accept each year. We have a 4-tier program: Home, School, Counseling and Mentoring. We also offer a Transitional Living Home for girls 18 and older.
Community Resources: We offer counseling services to the public. We are actively counseling over 20 community clients including children, teens and adults through individual, couple and family sessions. Other services we offer include: respite and after care, as well as parent classes and support groups. The impact to Lake Geneva and surrounding communities is that teens who go through our program are better equipped to become productive and responsible adults, who turn around and give back to their community! 
Most Urgent Need: Scholarship assistance is our most urgent need at this time. We are passionate about teens from hard places, and we never turn away a family in need because of the inability to provide tuition. Our program runs on a sliding fee scale. The tuition we charge is the lowest cost of any program in comparison. Still, that can be a financial hardship for many families. Knowing that families often cannot afford to provide the help these teens need to heal and learn how to thrive is what brings our heart's cry to friends like you. When your hearts align with ours, together we can bridge that financial gap to provide these essential programs. We trust God for His provision and He is always faithful!