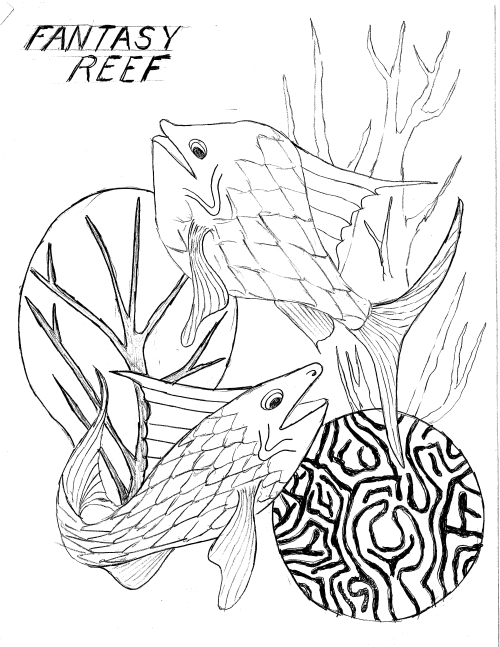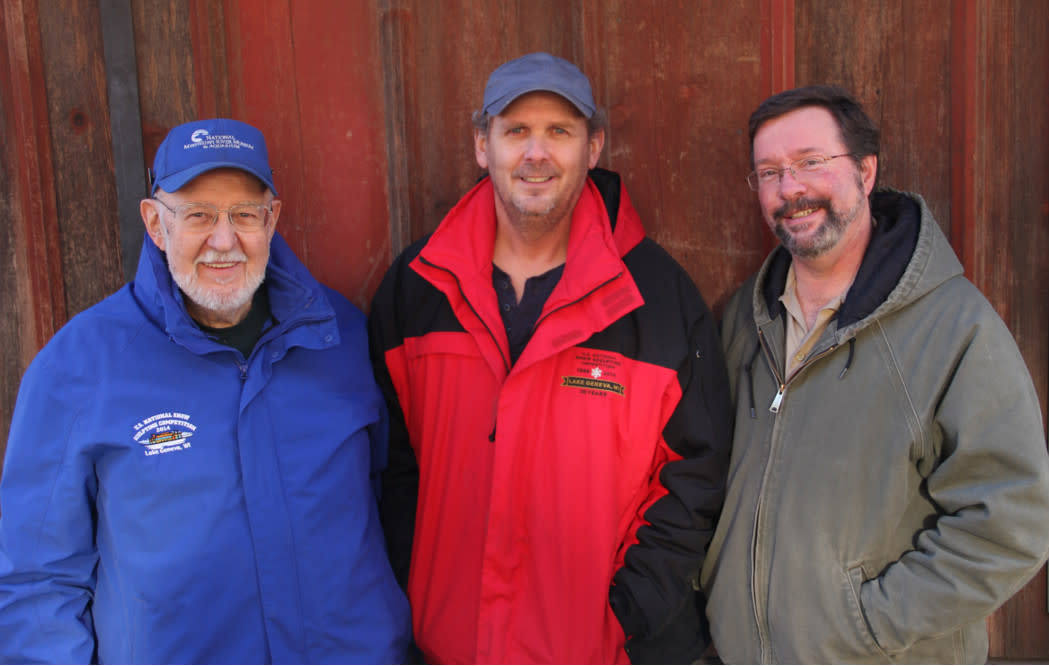 Team Name: The Driftless Snow Sculptors
Sculpture Title: Fantasy Reef
Artist Statement: This sculpture consists of fantasy fish swimming in a coral reef. Sadly, the world's coral reefs are dying at an alarming rate, as a result of warming seas driven by climate change. As temperatures rise, mass coral bleaching becomes more frequent. If this trend continues, by 2050 nearly all of the world's coral reefs will be in danger. Thus in the future, coral reefs may very well become a fantasy.
Team Members:
Hugh McCarron (Captain) - "Artistic background: Artist Blacksmith, Owner, Celtic Forge Blacksmith Shop in Dubuque, Iowa. Snow sculptor at the US Nationals Snow Sculpting Competition in Lake Geneva, Wisconsin from 2010 to Present. Sculpted snow for the National Mississippi River Museum & Aquarium from 2012 to present. Photography, watercolors, hiking and traveling. Active w/volunteer Blacksmiths @National Mississippi River Museum & Aquarium, 2006-present. Awards: 3rd place Peoples Choice Award, US National Snow Sculpting Competition 2018; Iowa State Champion, Art in the Park 2018, 2020; Best In Snow, Art in the Park 2018, 2020; People's Choice Award, Art in the Park 2018."
Wayne McDermott - "I grew up across the river in Galena, Illinois. I earned a bachelor's degree in fine arts from the University of Wisconsin – Platteville. I have been creating and maintaining exhibits at the National Mississippi River and Aquarium in Dubuque, Iowa for 37 years. My wife, Cathy and I have two children, Rachel and Aaron, two cats, and an old house that needs constant attention. I like to hike, camp, kayak, and travel. I dabble at lots of different creative projects at home and at work. I first started carving snow from blocks when the museum started up "Ice Fest" about 17 years ago. I have participated in the Nationals in Lake Geneva in 2016 and 2017. I really enjoy the teamwork and comradery with my fellow sculptures. They are a unique group of people. We hope to inspire others to get out in the snow and create!"
Dave Maloney - "BFA in Graphic Design/Univ. of Illinois@Champaign; MFA in Art Education/Wright State Univ. @Dayton, Ohio; Taught woodcarving 1981-1995/New Castle, IN.@Raintree Woodcarvers Club; Taught Adult class on Woodcarving 1998-2006, Dubuque, IA NICC; Taught Advertising and Marketing 2004-2010/Loras College@Dubuque, Iowa; Active w/volunteer Blacksmiths@National Mississippi River Museum & Aquarium, 2005-present."
Team Iowa is Proudly Sponsored by: