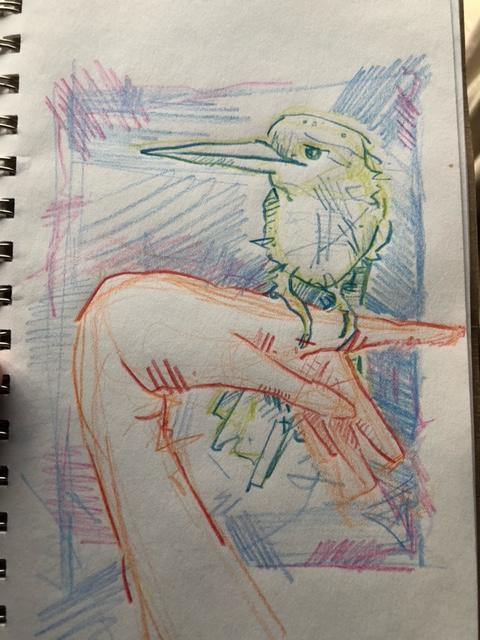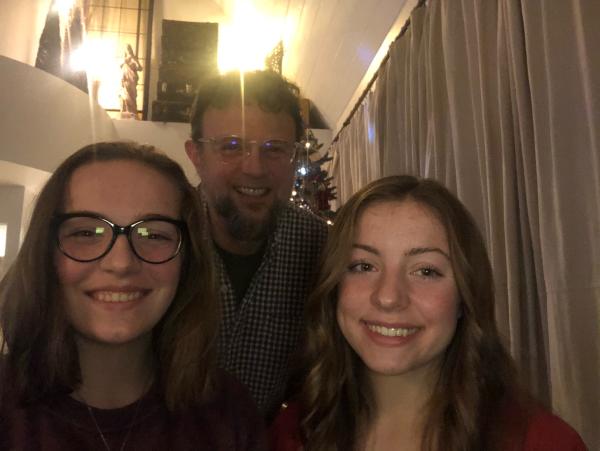 Team Name: The Loafers
Sculpture Title: Bird in Hand
Artist Statement: We're pretty simple, or Loafers when it comes to describing why we do what we do. So we wanted to challenge ourselves with doing a human sculpture. We are starting with a hand. By adding a bird we are staying closer to our comfort zone.
Team Members:
Shane Smith - " After graduating high school I attended Central Michigan University where I received an art degree. Through a series of adventures, I landed in San Francisco, California far from my Michigan home. In the early years I focused primarily on jewelry and lighting. I survived about 2 years in the San Francisco area before finding my way back to my home state of Michigan. I spent a few years in Michigan pursuing the art fair scene before shifting my creativity toward woodworking and signage. I began as Stepladder Studios in approximately 1995."
Rebecca Smith - I am a senior at Shepherd High School in Shepherd, Michigan. I am involved in musical theater, choir, and soccer. This is my second year participating in snow carving competitions. I enjoy watercoloring and reading during my free time.
Chloe Smith - Hi! My name is Chloe, I'm a rookie snow carver who got sucked into a competition last year with my twin sister and my dad. We sculpted a mom rhino and a baby rihno in honor of the new baby rihno, Jaali at John Ball Zoo. I love art, music, soccer, cross country, but snow sculpting stretches my creative muscles.
Team Michigan is Proudly Sponsored by: