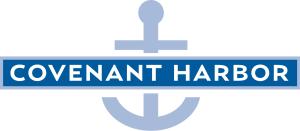 COVENANT HARBOR
Lake Geneva, WI
Website | Phone: (262) 248-3600
Day Camps, overnight camps, retreats for not-for-profit organizations and outdoor education for schools. During Covid, our staff and grounds are also serving as the primary Covid testing site for Lake Geneva and providing vaccine staff support services for the Walworth County Health & Human Services department. 
Mission: Covenant Harbor is a year-round faith-based youth camp that, in normal years, serves about 27,000 campers and guests annually. Our goal is to get people out of their routine, try new experiences in nature, to grow deeper in relationship with others and Jesus Christ. Our primary focus is serving youth ages 6-17 years old through summer camps, outdoor education for school groups and retreats for not-for-profit organizations and churches. Our lakefront property provides a great landscape for our stellar staff to get kids off screens, develop authentic community and explore the world around them while they develop social skills, make new friends, and just get to be a kid! We are financially independent and are supported entirely by user fees and donations. We are committed to being accessible to all, regardless of background and ability to pay, generously giving scholarships so that all can experience the joy and transformation found at camp.
Community Resources: You might know Covenant Harbor for its SUMMER DAY CAMPS, where we serve about 800 local kids each summer. These experiences are the highlight of the year for many of these campers and families. Maybe you've joined us for MAPLE FEST, a family-focused day full of activities and a pancake breakfast held each spring. We're a LOCAL EMPLOYER. Odds are you know someone that has worked at Covenant Harbor. In addition to its year-round employees, we employ dozens of local residents and students. We are often the first job for high schoolers in our kitchens and we are proud to partner with VIP Services to employ those with disabilities. COVID-19 TESTING and VACCINE SUPPORT: When Covid disrupted camp, we deployed our staff to assist our community through the Covid pandemic. Covenant Harbor serves as Lake Geneva's primary Covid testing site and has been providing substantial staffing for Walworth County Department of Health & Human Services assisting with vaccination administration.
Most Urgent Needs: Donations! Covid has been devastating to Covenant Harbor. Prior to Covid, Covenant Harbor was on pace for a record number of summer camp registrations. Covid changed everything. Since April 2020, Covenant Harbor served only 7% of its normal guest volume. We were forced to furlough 70% of our wonderful staff for most of the past 12 months, relying on cost cuts, PPP loans and fundraising until things can return to normal. Thanks to the generosity of others, Covenant Harbor will survive, but it is still a very long road to recovery.