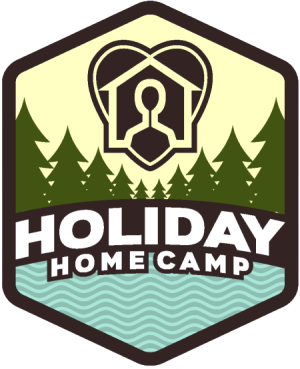 Lake Geneva Fresh Air / Holiday Home Camp
Williams Bay, WI
Website | Phone: (262) 245-5161
Mission:  The Lake Geneva Fresh Air Association / Holiday Home Camp are the oldest accredited non-profit summer camp in the country that still operates in its original location on Geneva Lake. We are proud of our continued 136 year mission of building leaders, connecting communities and providing youth with positive opportunities while using nature, fresh air, and summer camp as our classroom. All are welcome – however youth from underserved areas are our passionate main focus. Kids come for 7 day resident sessions to build a sense of independence & community, while practicing Respect, Relationships, and Responsibility (our key "3 R's"). Generations of campers have deemed HHC a 2nd home and a big contributing factor to them becoming successful adults. In addition to Camp programs, HHC offers a year-round teen mentorship program (ELITES) that serves teens from all areas. One weekend every month, this program helps teens cultivate leadership skills while providing guided positive opportunities for whole self development. The youth in our program are proven to be more confident, do better in school, feel like a part of something bigger, make better choices with their free time, and want to help others by making a difference in their communities.
Community Resource Example:  Being part of a community for as long as we have offers the perks of being able to see first hand the positive effects our programs have had. In addition to camp which helps guide youth and give them a way to grow into productive citizens, we offer many other community enhancing benefits. Our ELITE program connects our teens with business owners in the community. This purpose if multi layered as it provides job cultivation, mentorship, and volunteerism. Our OWLS programs provide team building facilitation to local schools and businesses to help strive through complex social hurdles while reaching for their goals. Local schools and universities also use our OWLS programs for environmental education, classroom comradery, community building and goal setting. We are also doing our part in in regards to the regions efforts for lake conservation. We have invested considerable resources into creating and enacting a complete erosion control and run off plan. This thoughtful strategy helps protect Geneva Lake from debris, nitrates and other harmful chemicals from getting into our beloved water resource.
Most Urgent Need:  As a non-profit, a majority of our income is based on donations. We love our donors! We are also striving to finish a capital campaign that will aid us in developing a leadership center, expand our programs, and allow us to continue our erosion control plans that protect lake geneva! We are also always looking for amazing volunteers! Call us for opportunities! 262-245-5161!

---