SIDE BY SIDE INC.
Lake Geneva, WI
Website | Phone: (262) 581-5927 
Side by Side helps persons in the Lake Geneva area (Badger HIgh School district including Lake Geneva, Pell Lake, Genoa City and Lyons) who are experiencing difficulty paying rent or utilities. Side by Side will pay rent to landlords or late bills for utilities for those persons who have a proven need. We can help a family 1 time per year.
Mission: We are volunteers responding to neighbors in need of compassion, hope, community resources, and financial assistance. For those living "close to the edge" an unexpected illness, car repair , lay off, etc. can impact the family's ability to pay their bills. We provide financial assistance to persons or families who have fallen behind on rent or utilities, allowing them to catch up and avoid eviction or utility cut-off. In this way, we believe that we are helping to prevent homelessness, and relieve some stressors for families that are struggling.
Community Resources:  In December, 2020, a single mother came to Side by Side in need of rent, and shared that she did not have any extra money for Christmas gifts and that even food was going to be hard to provide. In addition to paying her rent, Side by Side used our network of resources to obtain a wallet that was filled with several gift cards to local stores. This is very indicative of how we help families. Working "side by side" with our community, we are able to match resources with people in need of help. In 2021 Side by Side distributed $46,000 to landlords and utility companies to cover overdue expenses for our clients. Volunteers call each landlord or utility company before sending them a check directly to settle the clients' bill. In January, 2023, Side by Side spent 14,934.21 helping 12 families at an average of $1,214.52
Most Urgent Need: Side by Side raises money through grants, individual donations, and fundraisers. Since the Covid subsidies are now over, and foodshare recipients will be given pre-covid monthly allotments, we anticipate that many families will struggle to meet their obligations. Therefore, we are expecting to see an increase in applications for help. Our most urgent need is the funds to meet that increase. We are an all volunteer organization, so any funds that we raise go directly to helping persons in our community.

---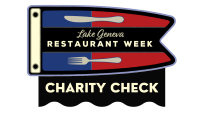 < Return to Charity Check Nominees