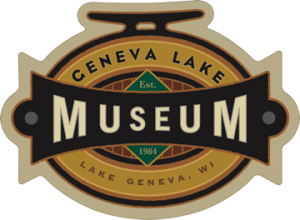 GENEVA LAKE MUSEUM
Lake Geneva, WI
Website | Phone: (262) 248-6060
The Geneva Lake Museum collects and maintains an archive of Geneva Lake area historical information for public use.
Mission:  Geneva Lake Museum is an archive of history from the Geneva Lake area that presents this history in ways that encourage maximum interaction with the public.  The displays created in the museum show history from early Indian populations, European settlement in the early 1800's, migration of Chicago families to the area after the Chicago Fire and with it the creation of impressive lakefront estates, the importance of agriculture and recreation development and the influence of industrial development in the area.  The museum takes pride in presenting this history so that visitors can examine artifacts in a hands-on way to get a real sense of how life existed in the past.  In the forty years since opening, the museum has worked to ensure exhibits remain relevant and are updated regularly.  Museum staff regularly engage local schools and execute talks focused on history to deliver historical content in ways that enhance the educational value for all visitors.
Community Resources:  Geneva Lake Museum takes pride in making sure we deliver content that enriches the lives of visitors.  To pursue this goal more effectively, the museum started the "Tuesday at Two" program about ten years ago.  In this program, local historians and area experts are brought in and deliver a talk on an interesting historical topic to educate area residents and visitors.  These topics include things such as discussion of different lakefront estates, the history of the local native Indian populations, agriculture in the area and flora and fauna found throughout the lakes region.  These sessions provide another way of delivering interesting historical content to the community.
Most Urgent Needs:  In an effort to improve museum access for all visitors, the museum has undertaken a review of areas that may require updating to make them more ADA compliant.  The most pressing of these is installation of a small lift at a stairway in the museum.  The museum is currently working to fund this project and any support from the Charity Check program would assist in achieving this goal.  Installation of this lift will significantly improve the museum experience for elderly and disabled visitors.

---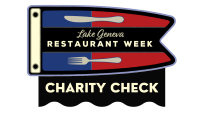 < Return to Charity Check Nominees