YERKES OBSERVATORY + THE YERKES FUTURE FOUNDATION
Williams Bay, WI 
Website | Phone: (262) 245-5555
Mission: The mission of The Yerkes Future Foundation is to acquire, preserve, and protect the architectural treasure known as Yerkes Observatory and to keep it open to the public, foster its reputation as a symbol of scientific excellence, and continue programs of outreach & education in the areas of science & astronomy with particular emphasis on the youth. 
Community Resources: After a whirlwind of a year, we are excited to bring local schools back into the Yerkes Observatory building. While we work to build a breadth of educational programs, we are ready to take this first step forward. Currently we offer school groups a guided tour of the building followed by a 30 minute Q and A session with our astrophysicist, Dr. Amanda Bauer, so students may get their questions about our galaxy and the universe answered! At this time, we are offering tours to students in 5th grade to 12th grade. As a foundation, we hope to inspire young students and to amaze them with the complexities of the universe and the people who studied it in their own backyard. 
Most Urgent Need: Our goal is to ensure Yerkes continues to advance astronomy while transforming the Observatory and its grounds into a destination for science and discovery. With your support, Yerkes will be a national leader in growing the public's understanding of and engagement with science by conducting astronomical research, building accessible hiking trails, presenting public talks by science luminaries and cultural influencers, offering school programs, hosting nighttime star parties, and more.

---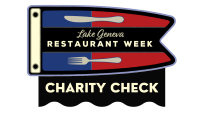 < Return to Charity Check Nominees