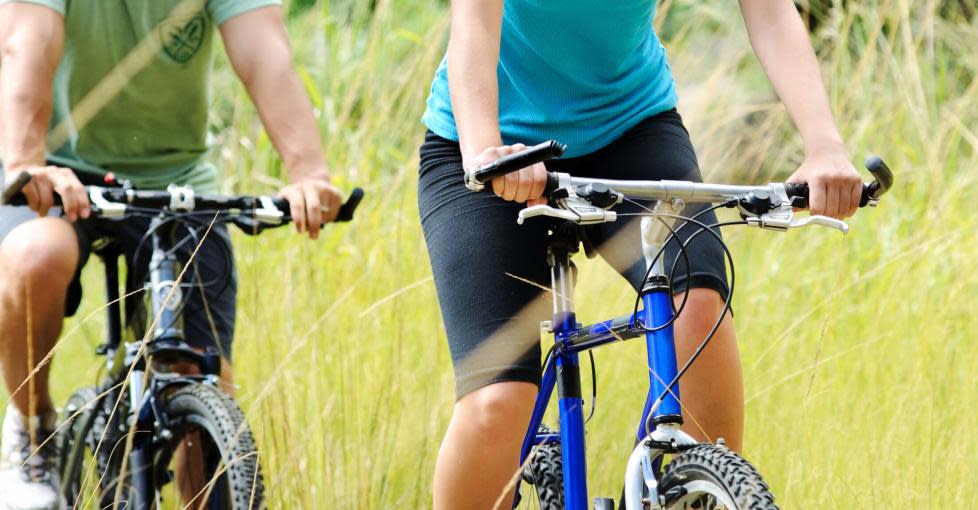 Biking enthusiasts have numerous opportunities to take to the road and enjoy the beautiful Wisconsin countryside in Lake Geneva.
Take to the streets 
The Lake Geneva Bike Path, with five different, color-coded segments, offers bikers a choice in routes throughout the community. The Blue Route begins near Lake Geneva Middle School on N. Bloomfield Road and winds northwest emerging into downtown Lake Geneva, offering picturesque views of the White River along the way.
Branching off of the Blue Route are both the Green Route and Yellow Route. For a scenic ride through forest laden wetlands, take the Yellow Route.  Veterans Park is the final destination when you take the Green Route, biking along Townline Road to this city park, where you'll find playgrounds, walking paths and softball fields.
The Red Route runs north/south, parallel to State Route 120. Biking this trail provides easy access to the east side of Lake Geneva and area residences and businesses along the route, including the large retail outlets along N. Edwards Boulevard.
Looking for a quick ride, then the Brown Route, the shortest of the paths, is the one for you, crossing in front of Lake Geneva Middle School.
Mountain Biking
More of a mountain biker than a road warrior?  Lake Geneva offers two great sites to explore. Lake Geneva Canopy Tours, with almost 9 miles of mountain biking trails and Grand Geneva Resort's new Adventure Center with 8.5 miles of beautiful terrain Both offer trails that range in difficulty from easy to expert. Traveling without your bike? No problem - bike rentals are available at Grand Geneva and Avant Cycle Cafe.  Traveling with a group?  Be sure to make reservations in advance.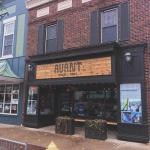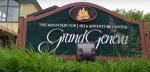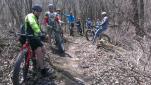 Social Biking
September 14, Fat Tire Memorial Tour of Lake Geneva is the biking event of the year. This is a fun 21.5-mile bike ride on paved roads around Geneva Lake, with stops along the way for food and beverage.  
Whatever path you choose, Lake Geneva offers scenic views, friendly faces and a plethora of places to stop for a bite to eat or a drink along the way.