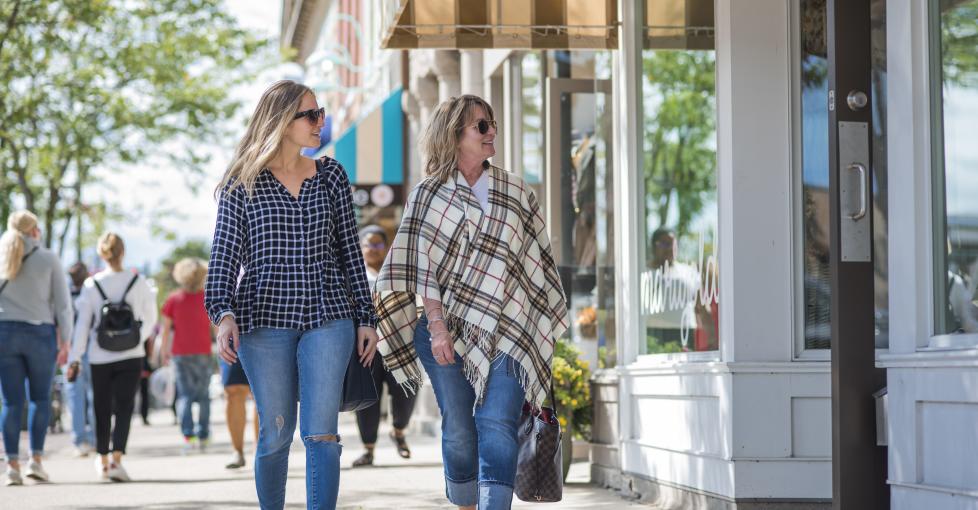 If you look forward to sweater season and the smell of pumpkin spice and cinnamon, nothing gets better than a fall shopping trip in the Lake Geneva region! Whether wanting to enhance your wardrobe, reinvent your personal space with seasonal décor, or shop tasty treats in countryside markets, we have something for everyone this season.
Shop Apparel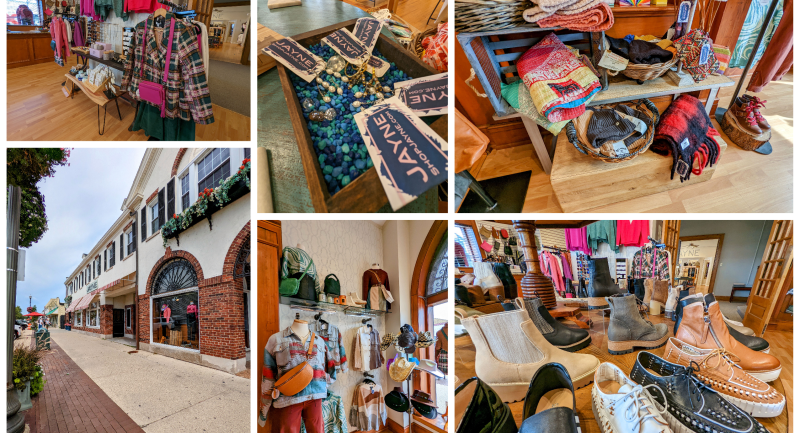 Jayne
771 W Main Street, Lake Geneva | 262-348-1911 | www.shopjayne.com
When it comes to fashion, especially in fall staples, JAYNE is an ageless shopping adventure of quality, function and style. This boutique features shoes, clothing, accessories and gifts for all the latest styles. This fall think heavier fabrics, quilted essentials, and great boho sweaters. Boots are a must shop, and scarves are a perfect accessory to take home!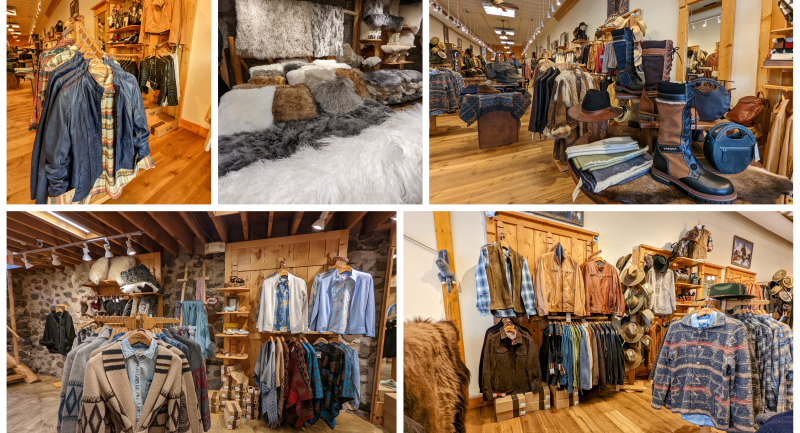 Overland Sheepskin
752 Main Street, Lake Geneva | 262-248-1916 | www.overland.com
Over 45 years, 16 stores, and one thriving web business later, Overland Sheepskin can boast the true stamp of excellence by offering over 1,000 styles of quality sheepskin, leather, and fur products in both men and women's fashion, as well as in bedding and design. This small family-shop atmosphere welcomes the shopper will always remain the backbone of our business. We are pleased to offer quality, lasting products, in timeless designs and sustainable materials, with exceptional personalized service.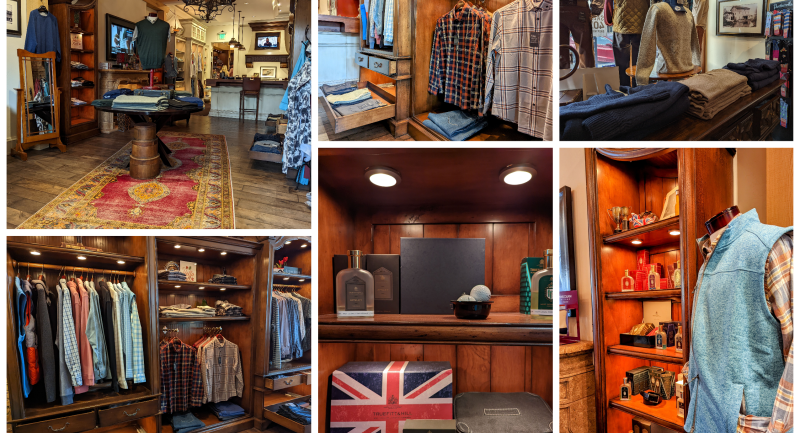 253 Broad Street, Lake Geneva | 262-248-7700 | www.haberdapper.com
Who says you have to sacrifice style for comfort? With soft as silk fabrics, cozy sweaters, and breathable blends, you'll love these stylish collections. When you step foot in this store, you know you aren't just shopping; you are enjoying an experience of top notch customer service customized for you. Smell fresh brewed coffee when you come through the door, be guided through the shop by experts in their craft, and leave knowing Haberdapper will go out of the way for you to make sure you get exactly what you're looking for!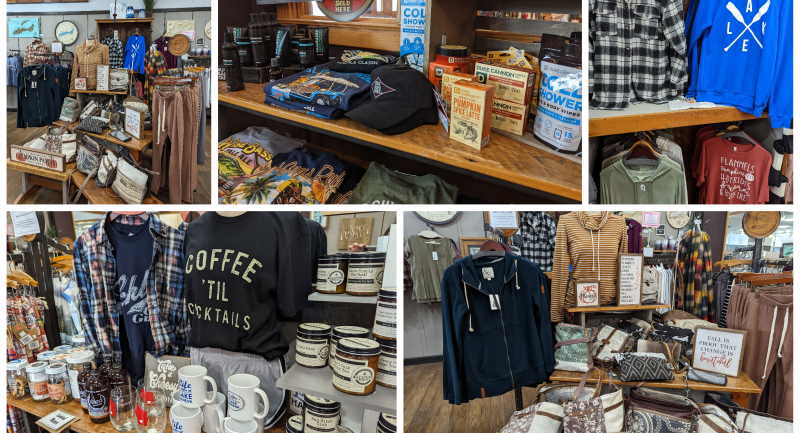 772 Main Street, Lake Geneva | 262-249-7894 | https://hannahsbythelake.com
This family owned business is the perfect destination for your casual #lakelife vibe. Hannah's by the lake features clothing & accessories, fragrances, and even home goods with fall in mind. With fun graphic tees, the comfiest in sweaters and flannels, you'll be taking home a piece of relaxation when you shop here. 
For even more clothing inspiration, browse HERE.
Shop Décor and Gifts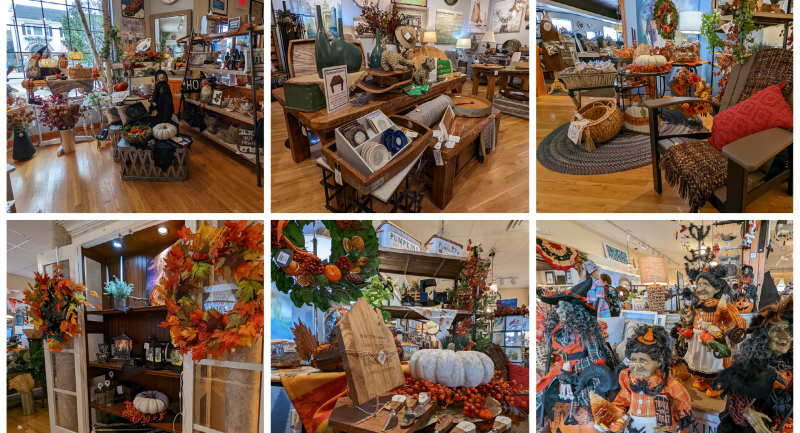 214 Broad Street, Lake Geneva | 262-248-6988 | https://cornerstonelakegeneva.com
Established is 1988, the Cornerstone Shop & Gallery is a downtown Lake Geneva destination known for unique merchandise selections, artistic displays and a team of employees dedicated to personal service. Enjoy a relaxing shopping experience while you browse an eclectic mix of products including high-end tabletop and giftware collections; women's accessories and apparel and one-of-a-kind artisan items such as ceramics, jewelry, and original paintings and prints from local and regional artists. Home décor offerings include quality furniture from specialty companies as well as an extensive array of unique home décor accessories and furnishings including decorative items, lamps, wall art, and rugs. Their talented team of experienced designers provides in-store decorating tips, as well as in-home design services also!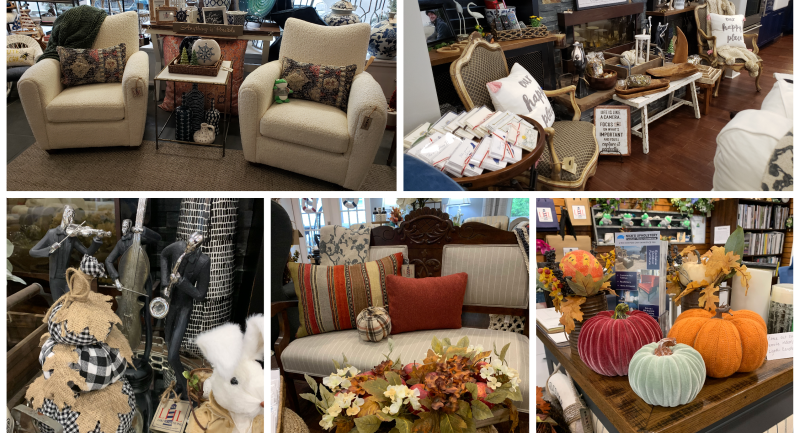 543 Valley View Drive, Fontana | 262-394-5658 | https://lakehomelivingwi.com/
This new high-end home design store in Fontana is an extension of Lidia Design, a boutique home design and decorating firm. Lake Home Living is a destination that inspires luxury and beauty, a constantly evolving journey of beautiful compliments to inspire the joy of life living at the lake every season. Explore their stunning selection of gifts and accessories for your home and enjoy the comfort of quality furniture designed exclusively for Lake Home Living by Nick's Upholstery.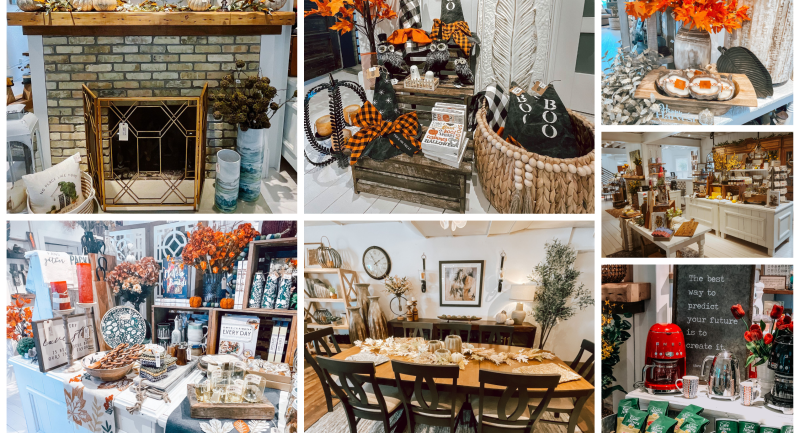 832 Geneva Street, Lake Geneva | 262-249-0210 | https://brickandmortarhome.com/
Over the years Brick & Mortar's showrooms have been recognized to carry some of the most unique and cutting edge pieces for interior design for your home. A family owned and operated business, their vignettes are indeed timeless as well as fashionable to accentuate the look of any room in your home.  Whether you're looking for those perfect decorative pieces, a luxurious living room ensemble, or that one piece to complete the look for your holiday entertaining needs, you'll find just what you are looking for at Brick & Mortar Home " The House" and their sister store  Brick & Mortar Home and Outdoor.
To explore more of our home shopping click HERE. 
Shop Farm Fresh Goodies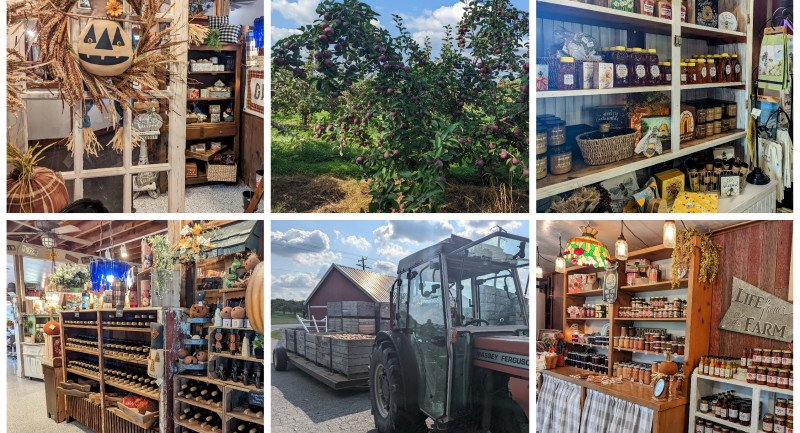 W6384 Sugar Creek Road | 262-728-3266 | www.applebarnorchardandwinery.com
This multi-generation farm is a local tradition for pick-your-own or already-picked apples, fruit wines, apple cider, cider donuts, caramel apples, pumpkins, gifts, pantry items and more. Stop in for a wine tasting, browse all their seasonal decor, and shop fresh made goodies all season long.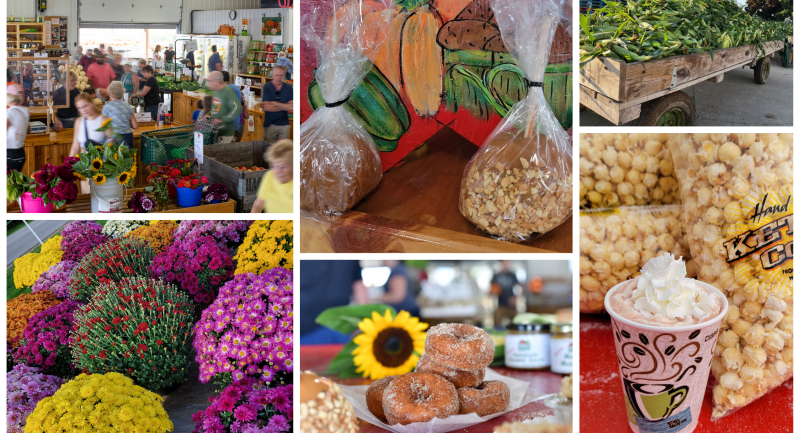 W5740 North Walworth Road, Walworth | 262-275-3783 | www.pearcefarms.com
Tis the season to shop Pearce's Farm Stand! Open now until Halloween, they provide the opportunity to buy the very best locally grown produce including sweet corn and pumpkins. Enjoy locally made honeys and jams, fruits veggies, flowers, and their fresh made kettle corn, donuts, and baked goods made on site for the weekends. This is a perfect countryside stop to shop!
For more delicious stops, click HERE. 
When it comes to shopping the Lake Geneva region, it's not just about the items, but the experience had while visiting us. See you soon!