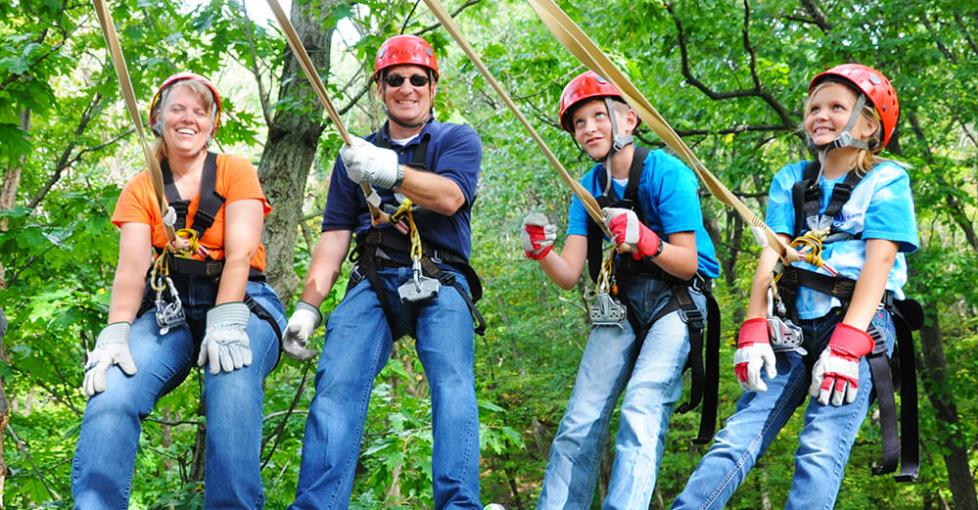 Remember the smell of fresh cut grass, beach towels hanging over lawn chairs, flip flops lined up at the door? These are the signs that summer is finally upon us! Summer means baseball games, exciting festivals, and of course your next family trip.
Trying to decide where to go and when to travel can either be fun or agonizing, depending on who you ask. You'd like to get the most out of your short, Midwest summer, but where do you start? We thought we'd make it easy. That's why we've put together our top five summer trip tips for your next family vacation to Lake Geneva, Wisconsin.
Make Memories that Last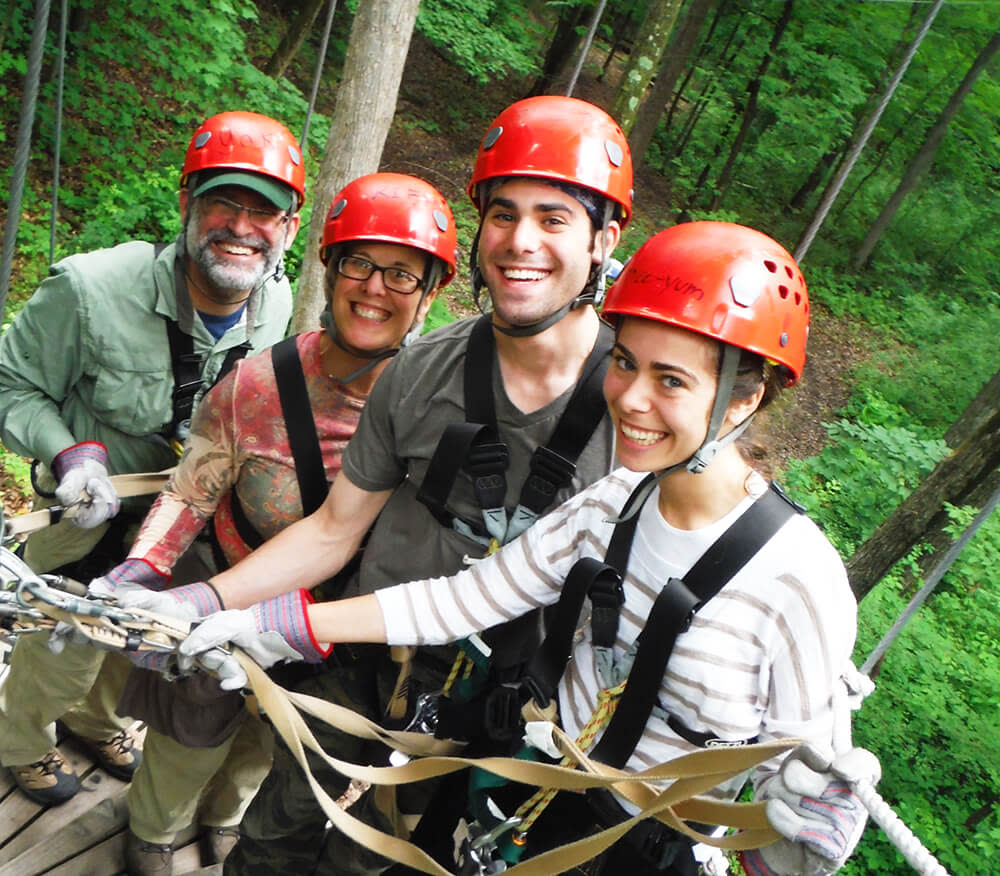 A story that resonates enough to be told years later is always accompanied by a smile. Find your family's unforgettable stories along the shores of beautiful, scenic Lake Geneva. Share the experience of eight exhilarating zip lines, five suspended bridges, three spiral staircases, and a 1,200 ft. long racing zip line on a guided Canopy Tour. You're sure to make some great memories along the way!
Don't be Afraid to Try New Things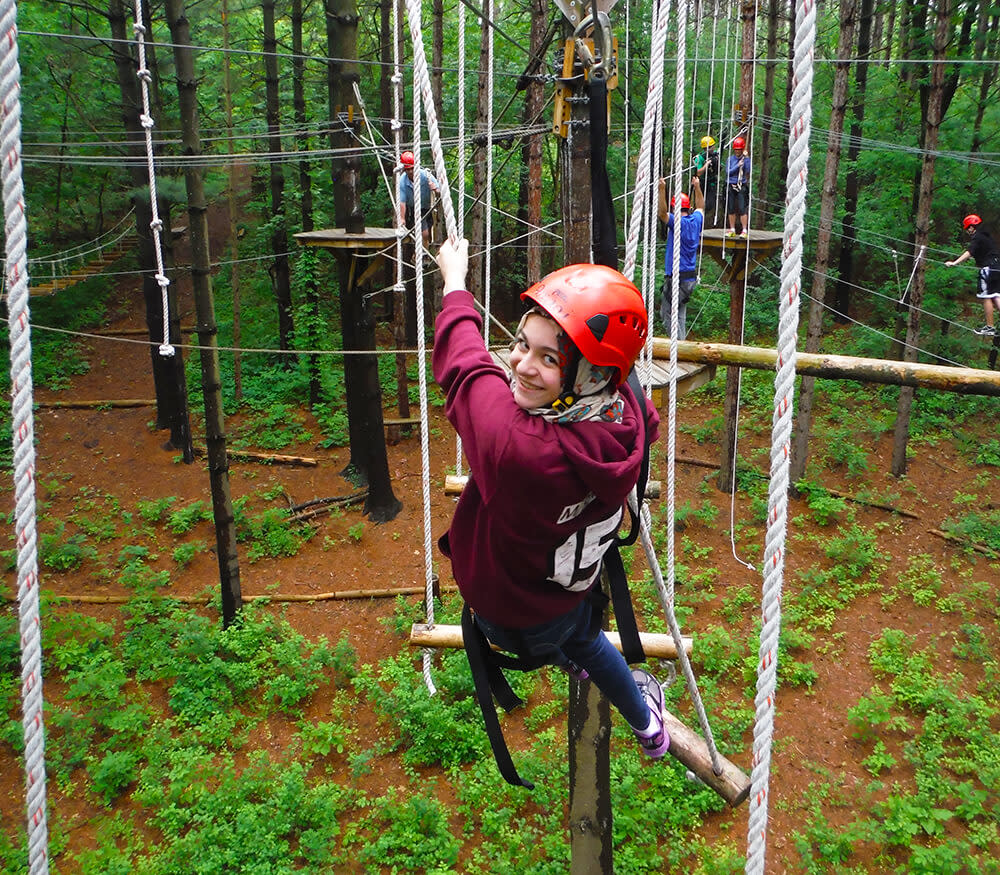 Do something you have never done before. This will not only make you more courageous, but it will teach your kids to be brave too! Head out to Lake Geneva Canopy Tours for a thrilling high ropes excursion. Our experienced guides ensure your family's safety, comfort, and fun, walking (and climbing) you through 16 suspended obstacles. You don't have to be a ninja to have a blast, but ninja skills will certainly help.
Quality is Better than Quantity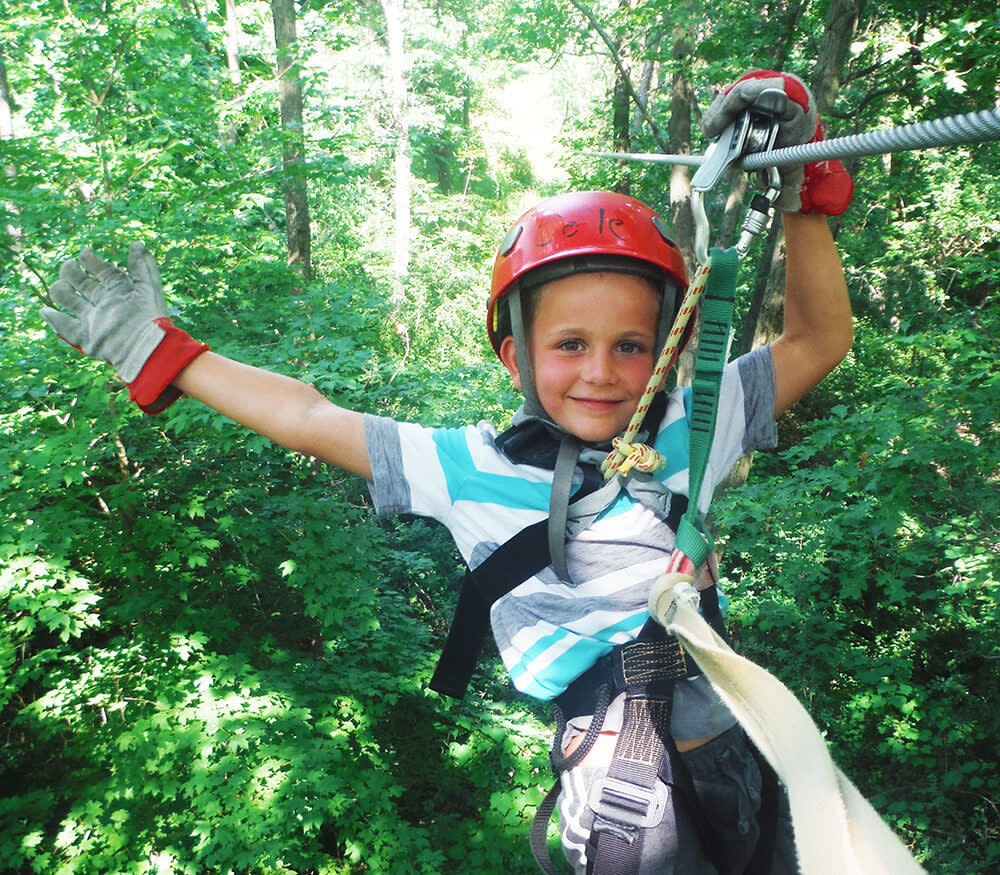 Don't try to pack too much in. Instead, carefully choose a few adventures that your family is sure to enjoy. Take extra care to allow for a little down time in between fun activities to keep your family relaxed, happy, and ready for whatever comes next.
Pay Attention to the Little Things…and Each Other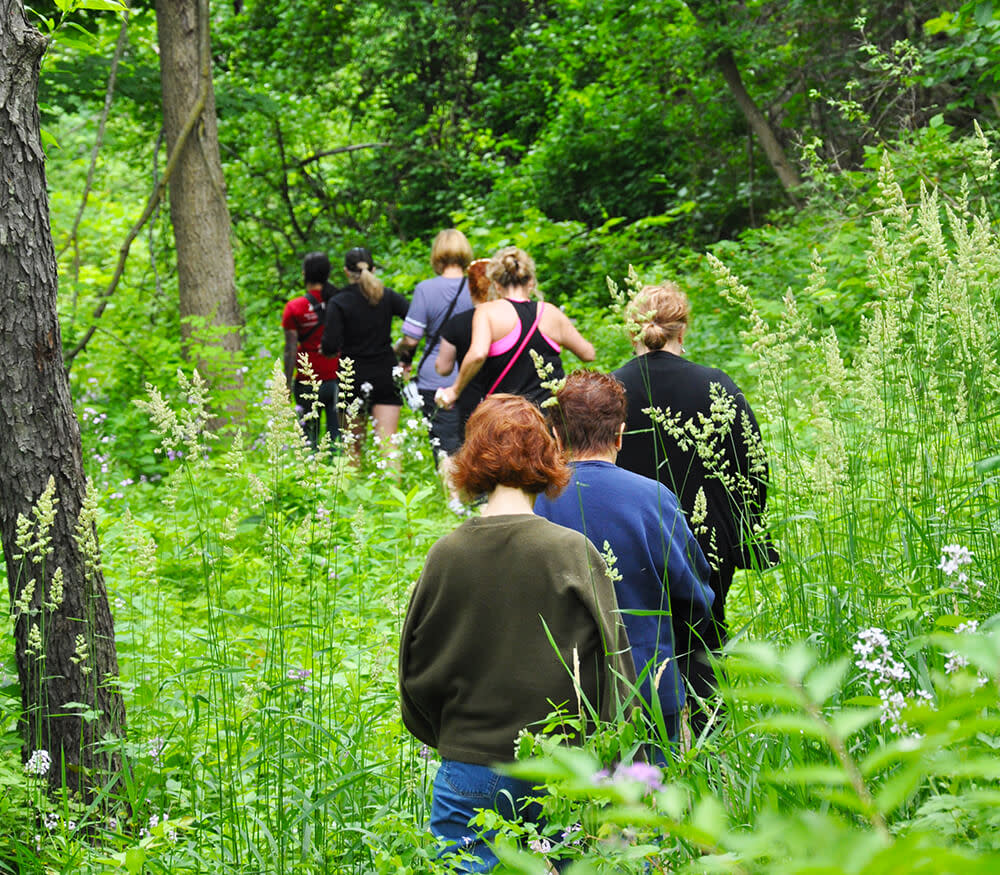 It's always a good idea to set healthy expectations for your family trip, beforehand. Take time to discuss what time away as a family means, and why it's so important. There's nothing worse than having everyone together, only to be distracted by phones and other devices. Make sure your family's time together is time well spent on a hike through our Arbor Trails. Here you can enjoy nature's beauty as a family – and may even spot a deer or two.
Do What the Locals Do
Modern technology makes finding things to do a breeze. Travel apps like TripAdvisor help you find amazing meals, great hotels and resorts, and the absolute best attractions to visit. Read ratings and reviews from other visiting families to avoid tourist traps, and spend your time at the right places.
Are you ready for your summer trip to Lake Geneva? Regardless of whether you come for a day or a whole week, you'll have the chance to stay in our exceptional resorts and enjoy our walkable downtown shops and restaurants with plenty of family-friendly attractions nearby.
We're TripAdvisor's #1 rated Lake Geneva Outdoor Activity. Visit Lake Geneva, Wisconsin this summer and cross zip lining, high ropes challenges, or hiking/biking trails off of your family's vacation bucket list! Simply visit our website: www.LakeGenevaCanopyTours.com.