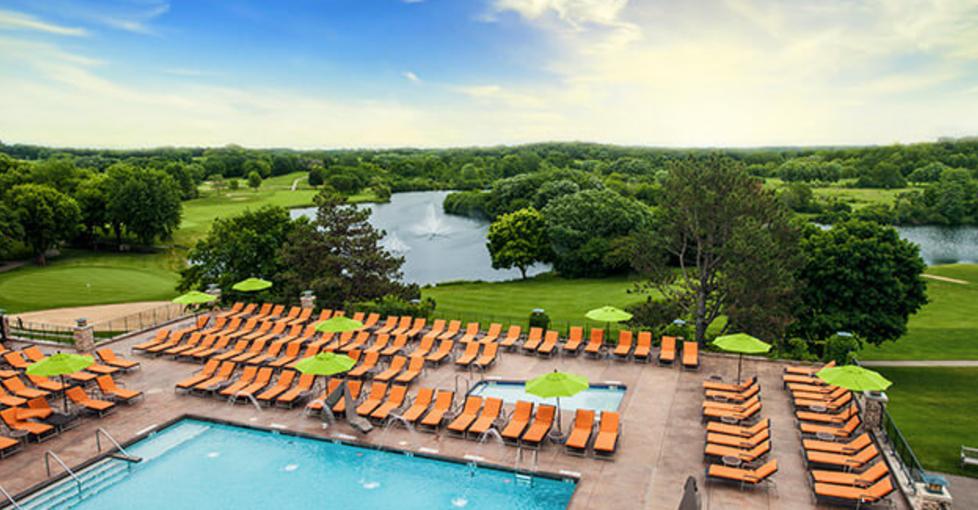 What makes Lake Geneva so special? A glamorous past? Beautiful scenery? Famous lake or numerous luxurious resorts and amenities without the city prices? Rated the best destination in the Midwest for a group getaway without a stressful planning process because we take care of everything. From choosing the right conference space catered to your group's needs, to chef prepared meals, to group bonding activities, and down to the very last detail. Visit Lake Geneva has you covered. We know that with three beautiful lakes, home to over 30 different full service hotels, banquet spaces and unique specialty venues, historic lakefront properties, restaurants, museums, ballrooms and hotels accommodating any size group, it can seem a bit overwhelming to find the right fit. So why not let the experts do the job for you? We know everything, from fine dining, boutique shopping, and a multitude of legendary golf courses, exquisite sites enjoyed by foot or a turn of the century boat, and hundreds of different activities and events seasonally.
Encompassed within Wisconsin's quiet countryside, bring your next group getaway to Lake Geneva!

Unique and Cost Efficient Venues
AAA Four Diamond Resorts & Hotels:  Lake Geneva offers a variety of luxury accommodations, from elegant resorts with full-service amenities, like golfing, fitness center, private boat slips, pools, spa, to downtown hotels with easy access to restaurants, shopping and views of the lake.
Staller Estate Winery: Bring your group out to the area's wineries or breweries and taste the elegant multi satisfying experience exemplifying regional wines and beers.  Upon arriving at Staller Estate Winery, enjoy a complimentary wine and cheese tasting, and tours upon request.  Providing a relaxing and educational wine experience for all guests.
Rosewood Dinner Theatre & Entertainment: Experience Southeastern Wisconsin's premiere entertainment and event destination, this state-of-the-art music theater, accommodates groups up to 160 people, offering chef prepared dinner menus, live cabaret-style themed music productions, fresh farm to table cuisine, wine classes, competitive game show entertainment and concerts. It's an extraordinary environment for private events, galas and special occasions being the finest of Midwestern hospitality. Surround yourself in a casually elegant space, tastefully designed in a modern refined rustic décor. For an entire list of Lake Geneva entertainment to keep your group occupied this summer, click here.

The Baker House 1885: Reserve a beautiful historic home for the night at Geneva Lake's Baker House 1885.  This lakefront mansion provides private cabana's for sunset gourmet dinners and champagne toasts in front of Geneva Lake's garden veranda. Take a step back in time with your group for a private murder mystery dinner of Clue, including live music and lakefront views.  After a fun excursion with your group enjoy The Baker House's Victorian Tea and Historic Home Tour on Saturday afternoons. 
Maxwell Mansion 1856:  The first mansion built in Lake Geneva and has long been host to dignitaries and socialites throughout its history. Indulge in a Speakeasy, but don't forget the password to enter the Maxwell Mansion at night, located just a few blocks away from Geneva Lake.  
Dancing Horses Theatre: This unique year-round area attraction with 300 seats is an amazing must see show with two party rooms and a three course meal option for 20 or more guests.  Experience the beauty of The Dancing Horses, a one of a kind performance.
Lake Geneva Cruise Line: Create a team-bonding event on the water. Relax with cocktails, appetizers or dinner and connect as you step back in time and experience Geneva Lake on-board a narrated boat tour. Choose from a wide variety of unique sight seeing tours providing an up close view of the beautiful estates and mansions that line the shores. Whether it's a historical tour about the famous names settled in the area, or a relaxing dinner cruise, Lake Geneva has something for everyone. Don't miss the world famous U.S. Mail Boat Tour or indulge in a delicious ice cream sundae on the Ice Cream Social Tour.  Bring your group for the Lake Geneva Cruise Line Geneva Geo Challenge! Take your team building event out onto the lake for the day! A team-building experience that combines GPS technology with the fun and challenge of locating items that have been hidden at various points around Geneva Lake.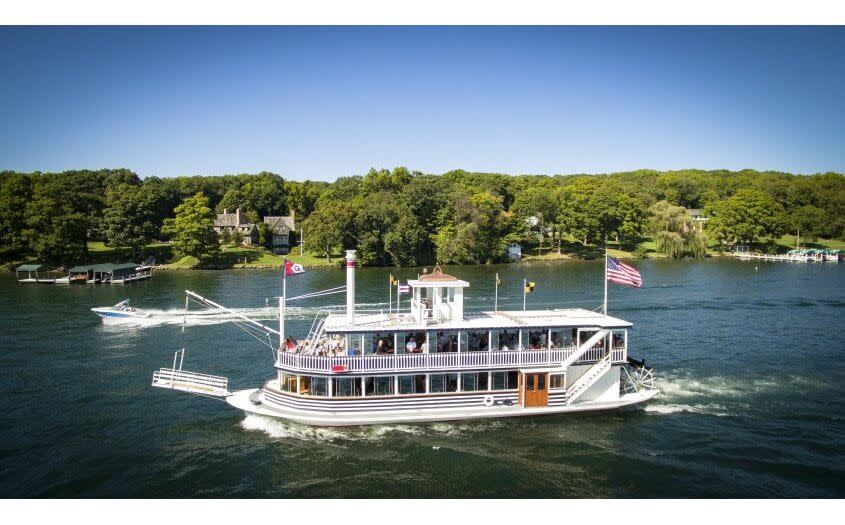 Maheratime Charters: Looking for a private charter? Reserve a 42′ 1924 wood yacht previously owned by Gerald Ford.  

Tristan Crist's Magic Theater: Looking to switch up from the normal meeting venue? Try Lake Geneva's night life. Rent a theater or plan a trip to a musical, magical or theatrical performance around Lake Geneva and the surrounding areas. Most notably downtown Lake Geneva's Tristan Crist's Magic Theater voted the #1 thing to do by TripAdvisor because of its Las Vegas, world-class style magic and illusion act.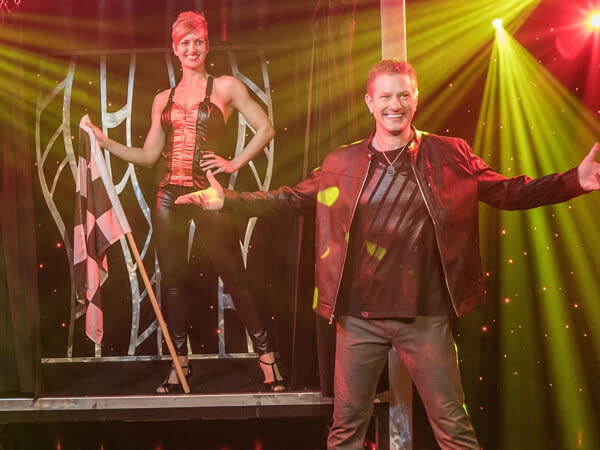 Belfry Music Theater: For their renditions of different musical interpretations. From Abba to Michael Jackson impersonators, your group will surely be impressed by their performances.  

Venture Around Town
Who doesn't love a great day of shopping in Lake Geneva? With over 40 unique shops from home accessories, to designer fashions, to antiques and handcrafted gifts, it's guaranteed that you will not find the same item twice. Don't forget to try a local eatery, with endless options from pizzerias & pasta houses, to delicious seafood, fresh salads and exotic cuisine.  Dine around the lake and pick a different restaurant for each group outing here. We promise your group will be full and satisfied!  Then come experience why Lake Geneva is the premier golf destination in the Midwest. With names like Arnold Palmer, Jack Nicklaus, Gary Player, Pete Dye, Dick Nugent and Lee Trevino, the astounding architects behind the beautiful courses available.  If your group prefers a more light-hearted game of golf, then tee up on a smaller course and visit Lake Lawn Resort & Timber Ridge Lodge's minature golf courses located right on Delavan Lake and inside of Timber Ridge Lodge & Waterpark.

Team Building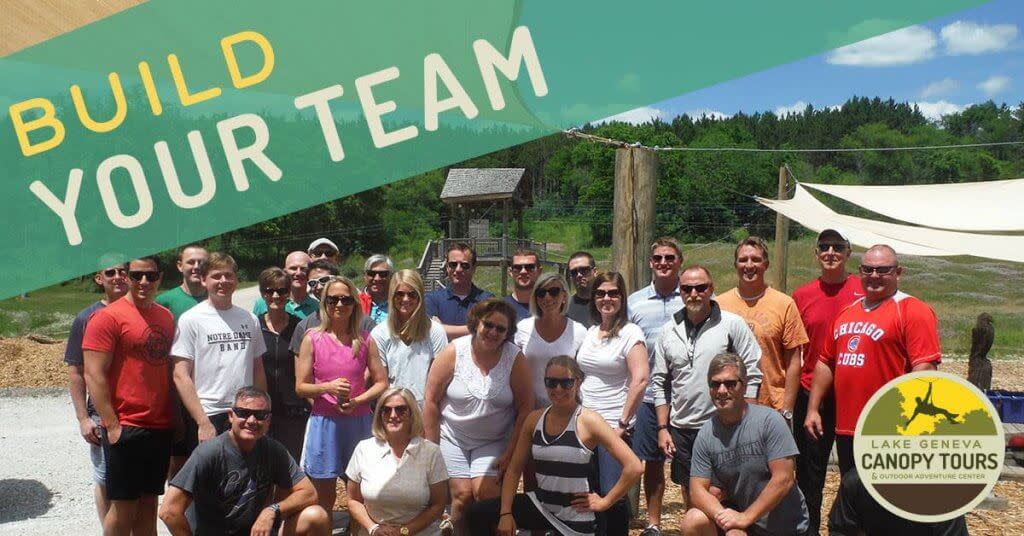 Zip Lining: For an adrenaline rush and unique team building experience, bring your group to Lake Geneva Canopy Tours or Aerial Adventures. Two distinct zip lining destinations filled with towering trees and open fields. At Lake Geneva Canopy Tours you can find eight zip lines, five sky bridges, four spiral staircases and a 1,200-foot-long Dual Racing Zip Line.  At Aerial Adventures groups can experience three zip line canopy tours, a climbing tower, a high ropes course, two - 40' climbing towers, a high and low ropes course, meeting areas, a 'Zorbi' Ball, and a two rider giant swing.  Both facilities are perfect for corporate team-building and special event functions. Groups can now reserve the entire facility for either a 1/2 day or a full day. Each program director can tailor a program to fit any type of group function. Corporate team building outings, birthday parties, pre-wedding events, reunions, etc.  Lake Geneva Canopy Tours can reserve indoor activities as well, and are open year-round. The zip lines cruise from 18 to 32 feet above the ground, and both locations offer miles of a hiking and biking trails for groups to explore the local wilderness.  Challenge your group and improve their bond as they work together to complete each task in the trees!
Lake Geneva School of Cooking:  Bring your team to join Chef John on a walking tour and hand-pick the freshest ingredients from the Lake Geneva's Farmers Market to create an impressive three course menu based upon what's in-season and enjoy a bountiful selection of locally-grown fruits and vegetables.  After you cook your meals together, then join together for the fine dining portion where each team will plate their course and help serve their fellow co-workers. Once dining is complete, Chef John provides everyone with a packet of the night's recipes so that each dish can be recreated at home.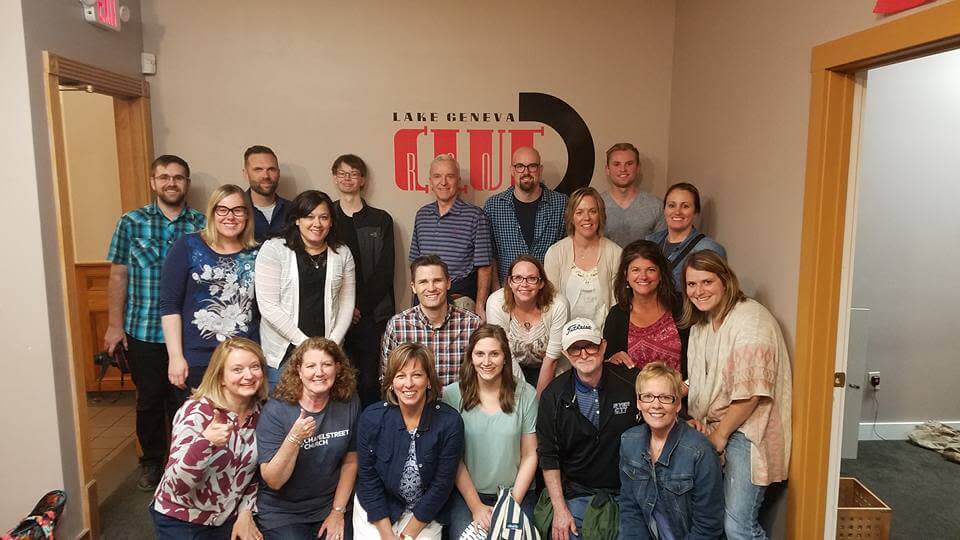 The Lake Geneva Clue Room:  Looking to take your group for a unique team-building exercise downtown?  Look no further.  Can you escape the Lake Geneva Clue Room? This interactive game for groups of 2-10 people allows 60 minutes to work together to solve the puzzles and challenges in order to make an escape. There are three different rooms available everyday–CNW Railroad, Cold War Clash, and Al Capone. Great for families, parties, groups of friends out for the evening, or a wonderfully fun team building adventure.  This is a memorable experience to make together that will leave your colleagues talking for days on end. 
Resort Amenities & Adventure Parks:  Lake Geneva does not fall short of activities to keep your group busy and grow a closer bond. With an exuberant amount of resort amenities no matter the season, there is surely something to do without having to venture very far.  Not to mention, Lake Geneva's numerous adventure parks that will cater to individual group needs. For example, safari adventures, or waterpark stays there is something for any type of year-round team building outing around Geneva Lake!  We haven't even mentioned all of the fun lake activities for the beach or a day spent on the water.
For more information visit: https://www.visitlakegeneva.com/meetings/meeting-support-services/ or download the Meetings Guide.
Contact us for all details covered for your group stay.
Submit an RFP to receive assistance in determining the best Lake Geneva spot for your next meeting or event!