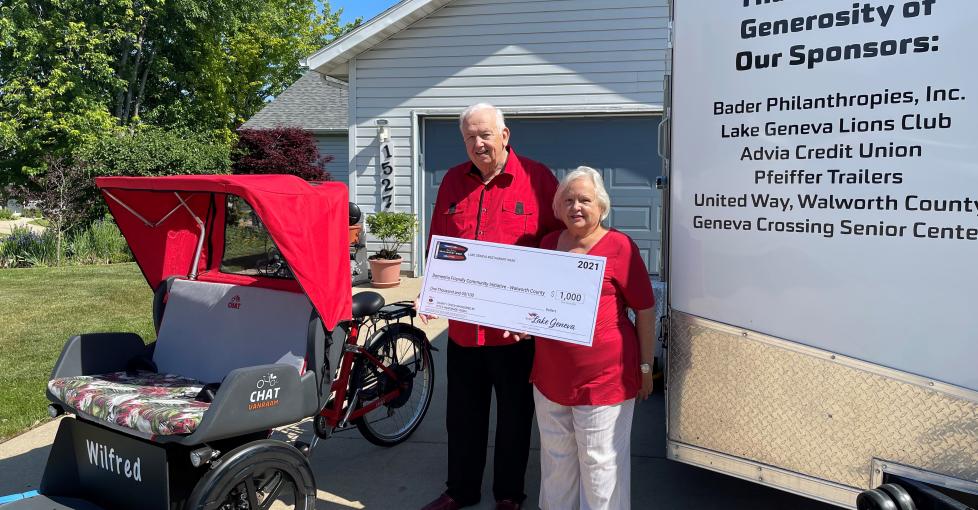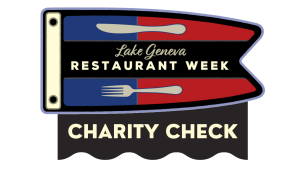 "Do well by doing good."
That particular aphorism most often is attributed to Benjamin Franklin though, as usual, history and memory grow more opaque as years roll by. Maybe it was Franklin, maybe not, but the point remains true as ever. Capitalism and philanthropy are forever entwined because without prosperity there are few resources for charity.
That's why our community should be exceptionally proud of its recently completed Restaurant Week. It's a heartwarming example of good business coming together with good intentions to create successful outcomes.
The annual project -- initiated and organized by Visit Lake Geneva -- is simple in concept. Our community boasts some incredible eateries, from casual dining to world-class epicurean delights. Thousands of locals and visitors enjoy these experiences every day. The idea is to promote the region's terrific dining options while connecting patrons and the businesses with opportunities to support worthy charities.
It works like this. Restaurants are recruited to participate by offering menus and fixed prices for breakfast, lunch and dinner, along with exclusive specials. Customers can participate not only by dining in, but also by using take-out. Worthy charitable organizations are identified and brought into the mix. With each meal purchased at a participating establishment the customer receives a ballot and may vote for a chosen charity. Top recipients can receive a financial donation. Tito's Homemade Vodka became Restaurant Week's Charity Check sponsor, donating $9,000 to cover nonprofit awards.
That's as win-win as it gets. Coming off the punishing pandemic, the area's great restaurants greet new customers and welcome regulars with the message that the culinary world is turning again. Diners, whether they eat in or take out, sample outstanding fare at fixed and affordable prices. And the businesses and diners join forces to support charities that make a difference every day in the lives of people.
There's so much we could say about the people behind all three of those pillars -- the restaurants, the visitors, the charities -- but this will have to suffice: We think Restaurant Week is one of the best examples of community building and connecting to be found in our region. Thanks to all who make it possible each year.
With that, let's get on to recognizing the top five charities as selected by Restaurant Week diners' voting. The top vote-getter received a $5,000 donation. The four runners-up each received $1,000.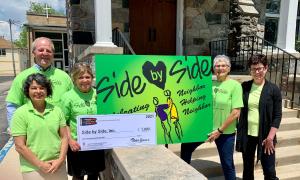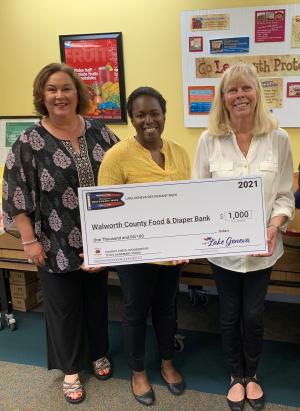 By the way, and let's be clear, the charitable organizations that fell short in voting for the top five positions are incredible organizations, too. So let's just say that's the American way, with people empowered to make ballot choices. Next year brings another opportunity, and a chance for the businesses, their customers and area charities to try again.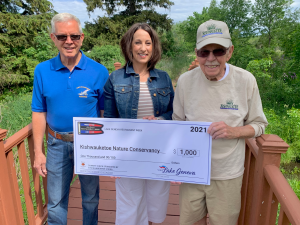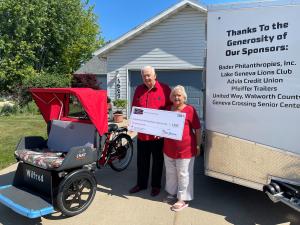 The purpose of Visit Lake Geneva -- the reason we get up and go to work -- is to promote business activity, welcome visitors, enhance experiences and make life better and a little more fun for all of us who love this community. Restaurant Week illustrates that purpose beautifully. If you were there, we know you'll agree. And if not, see you next year.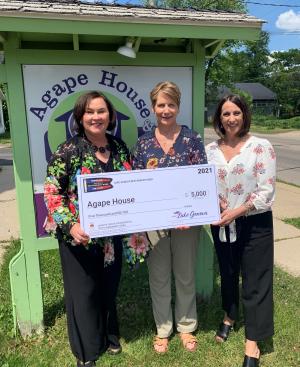 About the Authors:  Stephanie Klett is the President and CEO of Visit Lake Geneva, and the former Secretary of the Wisconsin Department of Tourism. Bill Barth is the former Editor of the Beloit Daily News, and a member of the Wisconsin Newspaper Hall of Fame.