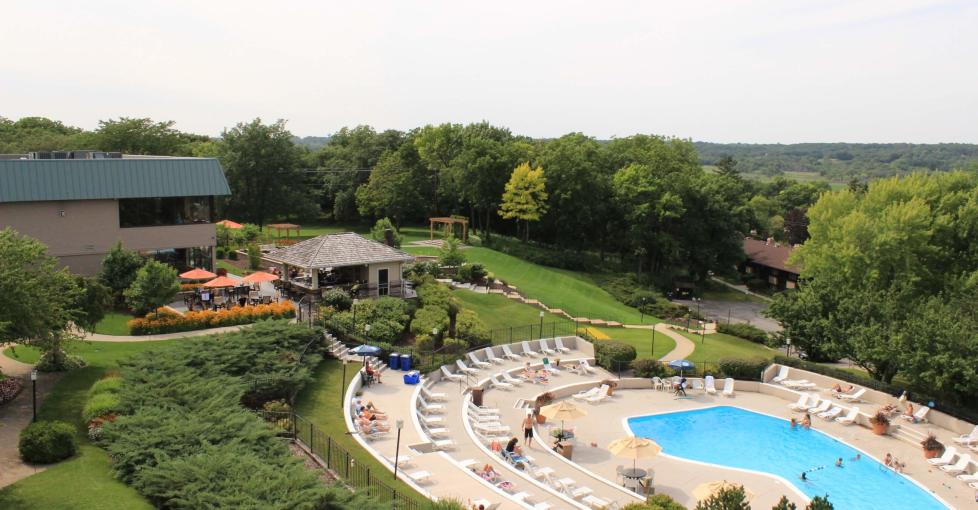 You've already requested your time off for a much needed vacation at your work. Now what? The next steps are easy: plan your stay in Lake Geneva, choosing just the right accommodations to meet your needs and enhance your experience. This guide will help determine which type of accommodation is the best fit for you and your group. From traveling with children, to planning a romantic getaway, to escaping to nature, here is your guide to the best hotels, resorts, campgrounds and vacation rentals in Lake Geneva, Wisconsin.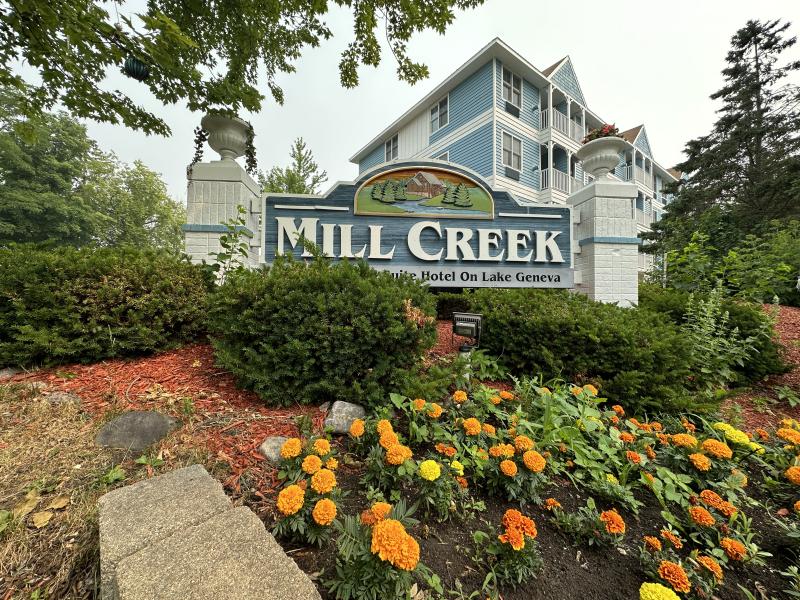 Accommodation Type: Full-service Hotels
Best for: Family getaways and friend-filled weekends.
Key benefits: Need a lodging option with local attractions and restaurants steps from your room? Many hotels in Lake Geneva offer that and more, providing guests with convenient accommodations giving you easy access to the lake and downtown shopping district. The local hotels offer their own special unique perks, whether you're looking for a lake view, onsite restaurant, or room for the whole family there's a hotel just perfect for your next vacation adventure.
Insider's Tip: Downtown hotels can fill quickly once wedding season arrives, so plan your next weekend adventure well in advance of the summer festivities!
Where to stay: Harbor Shores on Lake Geneva, The Cove of Lake Geneva, Mill Creek Hotel, and Bella Vista Suites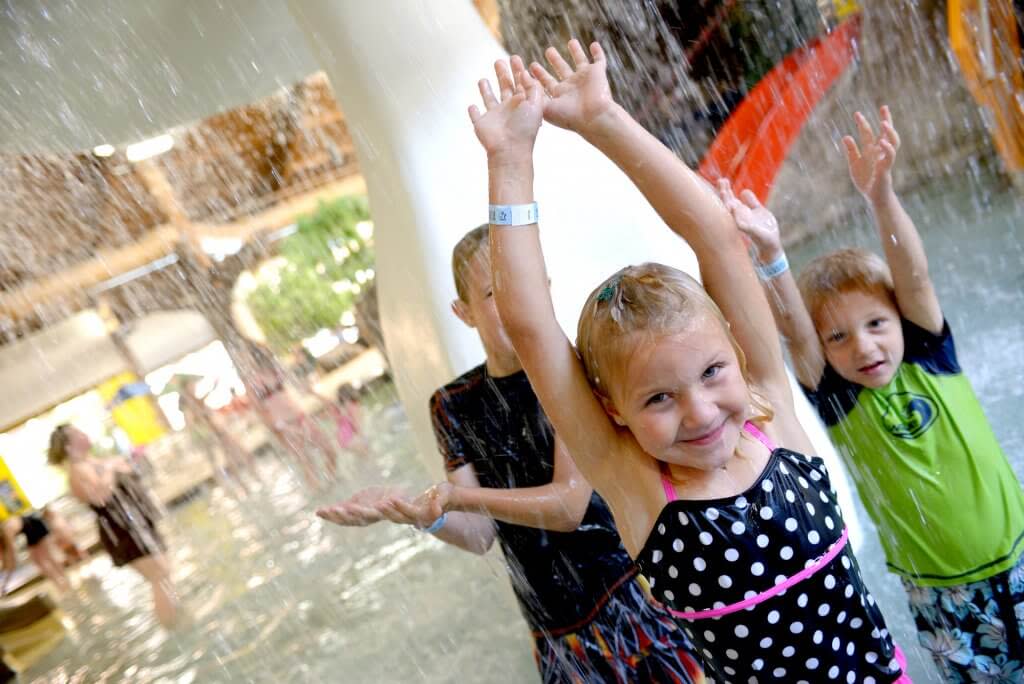 Accommodation Type: Resorts        
Best for: Families, meetings and large group outings.
Key Benefits: When traveling with kids and large groups, you may want to consider staying at a resort that will accommodate everyone in your party. Consider Timber Ridge Lodge with its own indoor water park—a haven for children who can play while parents relax on beach chairs. Traveling with a group of friends? There's a number of resorts with convenient access to a pristine golf course, spa or a large outdoor pool where you can spend your days splashing around and working on your tan. For lakeside access, The Abbey Resort has a beautiful harbor area, as well as indoor and outdoor pools located on 90 acres of beautifully landscaped grounds.
Insider's Tip: Resorts are very family-friendly and that means many excited children may be staying there. So if you're traveling without children and want a bit more peace and quiet, ask if the resort provides an adult-only pool and other adult areas. 
Where to stay: Grand Geneva Resorts & Spa, Timber Ridge Lodge & Waterpark, Lake Lawn Resort, Abbey Resort,  The Ridge Hotel, and the Delavan Lake Resort.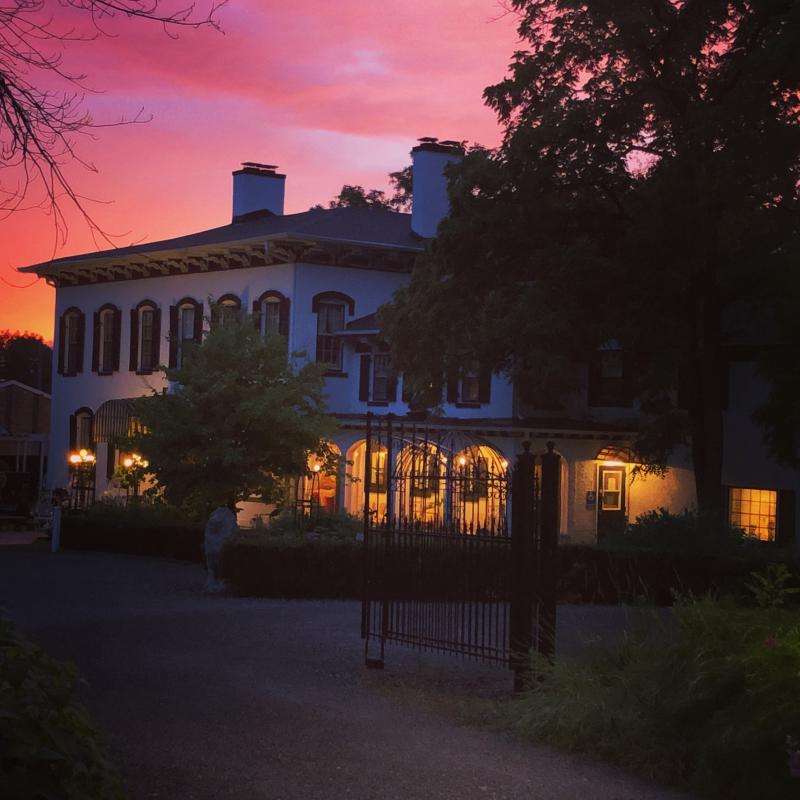 Accommodation Type: Boutique Hotels and Inns
Best for: Luxury stay and romantic getaway.
Key benefits: Need a massage or elegant dining experience within steps from your room? Lake Geneva has a number of smaller hotels and inns that offer guests a world of luxury and a bit of Lake Geneva living at its best. From outdoor terraces to a unique cocktail lounges and vintage décor, our local boutique hotels and inns offer their own special vibes and amenities. Whether you're looking for a cozy romantic escape, beautiful lake views, or want to be just steps away from the downtown scene, there's an option just perfect for your romantic getaway.
Insider's Tip: Being in a hotel, especially a cozy one, may distract you from spending time outdoors and getting to explore Lake Geneva. Don't forget to enjoy some of the many activities Lake Geneva has to offer.  
Where to stay: Maxwell Mansion 1856, The French Country Inn on the Lake, Sand Hill Inn on the Lake, Baker House 1885, and the Geneva Inn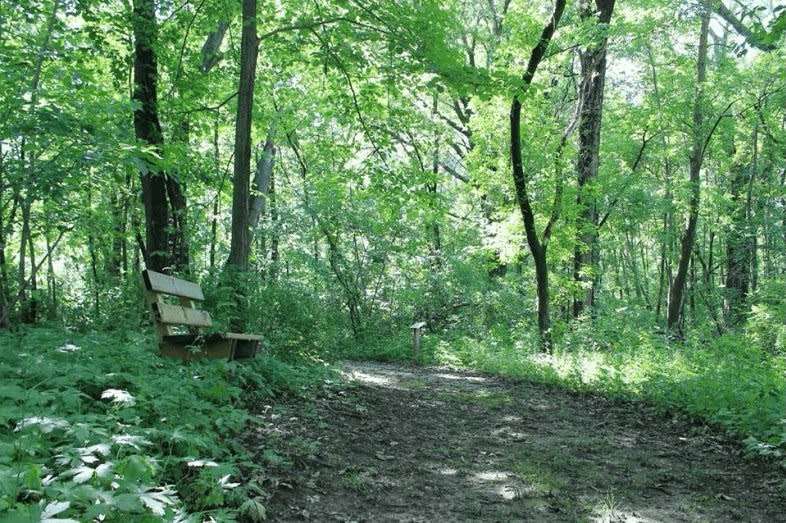 Accommodation Type: Campgrounds
Best for: Exploring the wilderness, wildlife viewing and putting your skills to the test.
Key benefits: Whether you're traveling with an RV or bringing your own tent, there's no better way to get up close and personal with nature than camping. Big Foot Beach State Park is the most popular of the three campsites in Lake Geneva, with access to both a beach and dense forest area. Designated campsite have electric hook ups, with access to washrooms and a fire pit for late night bonfires. Within steps from your tent or RV, you can try your hand at fishing, kayaking, hiking and more in the parks. Camping is a great way to disconnect from technology and everyday routines, and enjoy the simpler things in life.
Insider's Tip: Wisconsin can get very cold and may be colder than you expect during specific months, especially in the fall and spring. Camping is popular so reserve your spot in advance and keep a check on the weather.
Where to stay: Big Foot Beach State Park and SnugHarbor
Accommodation Type: Vacation Rentals
Best for: Living like a local in a home-like atmosphere.
Key benefits: Live life the Lake Geneva way, when you stay at a vacation rental. From condos, to historic houses, to quaint cottages, you'll have a 'home-away-from-home' experience, complete with kitchen, living room and sometimes, private lake access as well. Walk the neighborhood, enjoy the local hangouts and live like a native.
Insider's Tip: Because you will be renting directly from an independent owner, most rentals will not include amenities like room service or access to a fitness room. But for those looking for a home-like feel, a vacation rental can't be beat.  
Where to stay: Geneva Lakes Vacations, Bay's Place Vacation Rental, Magnificent Lake Geneva Home, Church House of Lake Geneva, and Fontana-on-Geneva-Lake 5-Star Home.