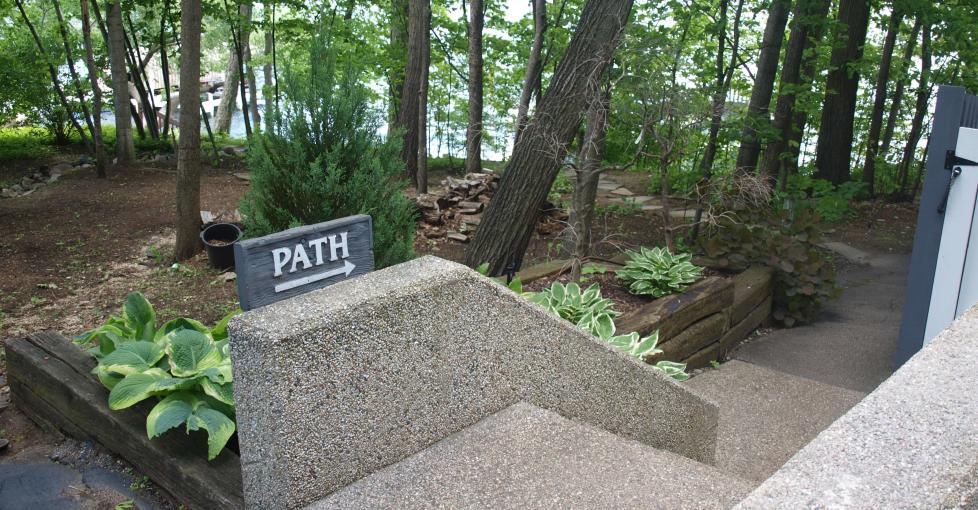 The Shore Path around Geneva Lake features historic estates with beautiful property and seasonal gardens, the clear blue waters of Geneva Lake with views across the lake that inspire and invigorate. There is so much beauty, in every season, around Geneva Lake that it is impossible to see everything on your first walk around the path! The shore line of Geneva Lake is about 20 miles, but the path reaches up to almost 26 miles with it weaving in and out of the woods along the shoreline.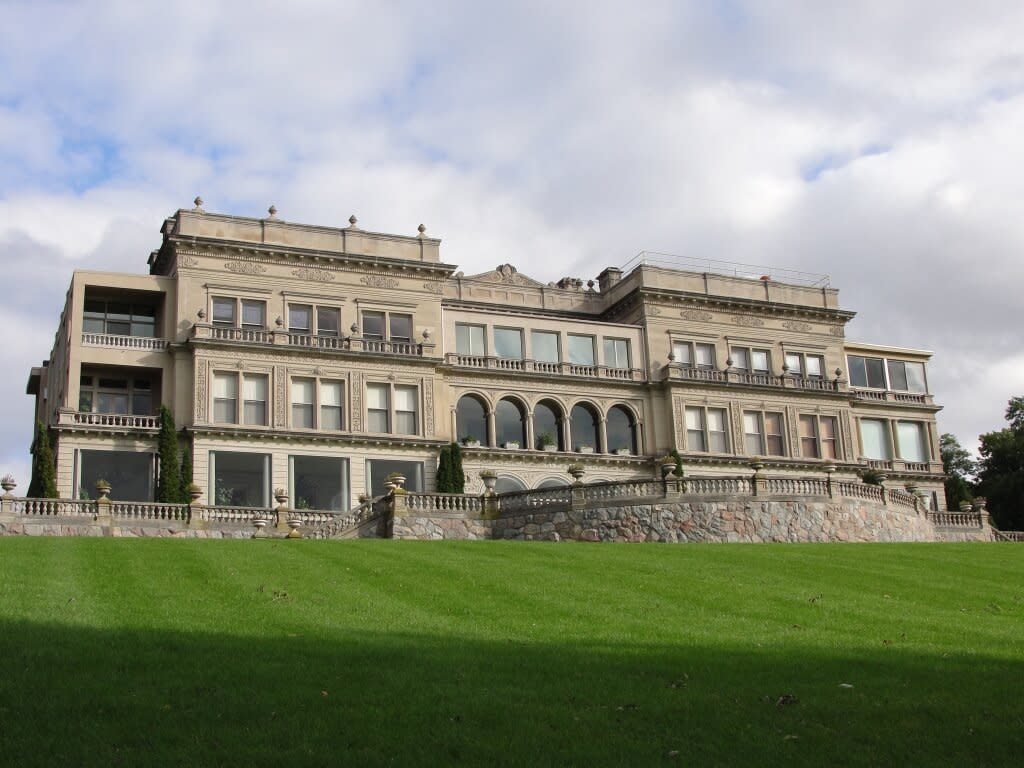 SOME HISTORY
Library Park has a plaque which reads "The 26-mile lakeside trail along the shore of Geneva Lake was used by several Indian cultures from 2500 BC and continuing up to 1836 AD. Chief Big Foot's Potawatomi tribe walked the trail between their villages at present Fontana, Williams Bay and one at Lake Geneva located in this park. Later the trail became the workmen's path from Lake Geneva to summer states of wealthy Chicago families."
After the Great Chicago Fire of 1871 many Chicago natives made their way up to Geneva Lake area to build summer estates that were just as big and elegant as their Chicago homes, many of which still can be found along the shore path today.
The path has been preserved by early settlers who said that the "20 feet leading to the shoreline be preserved as public domain." Property owners were responsible then and still are today to maintain the path through each of their properties, which makes the trail very unique. Each property owner puts their own spin on their part of the shore path, some have placed benches to rest, some have artwork and some even have water stations!

WHAT TO EXPECT
Just as the property owners have given respect to path walkers by maintaining their land, it is also expected in return. They politely ask for visitors not to venture into their lawns, gardens, piers or boathouses. Dogs are welcome on the path as long as they are leashed and picked up after. Bikes and strollers are not recommended on the path way as some of the terrain can be quite treacherous. The ideal way to enjoy your hike along the shore path is with sturdy shoes with a good tread to prevent slipping. The terrain varies from cement, bricks, wood, stepping stones, and gravel, some of which are hilly or twist in and out of wooded areas. There are areas where it becomes very narrow or comes very close to the shoreline so walk with care!

HOW DO WE RECOMMEND WALKING THE SHORE PATH?
The shore path is a big undertaking to walk in one try. It would take 8 to 10 hours for someone who is in average physical shape to make the 26 mile journey around Geneva Lake. It is recommended to walk it in sections, there are a few public access points, Lake Geneva Public Library, Fontana, Williams Bay and Big Foot Beach State Park. Please note that cutting through private property is not allowed.
Insider tip: Park a car at the end of one section and drive a car to where you'd like to start, that way you can drive back!
The easiest place to walk is starting at the Lake Geneva Library and heading out in either direction for about a mile. This piece is great for those who are traveling with young children or have mobility concerns as it is a paved section of the path. When you are ready to take on the whole path frequent walkers recommend starting on the south side of the path since it is a little more challenging than the north side.
The Geneva Lake Shore Path is something that everyone should take a walk through at some point in their lives. You are sure to discover something new each time you walk it, and the scenes are constantly changing throughout the seasons from the bloom of spring to the ever changing colors of fall it is a site to see!\
For an interactive tour of this Historic Shore Path...Download our APP!