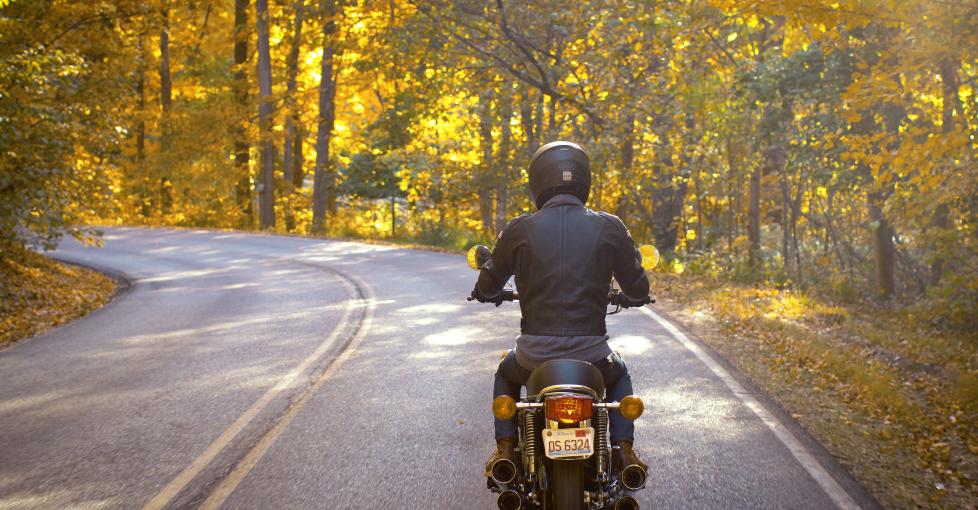 Once the leaves change into a shade of shimmering gold and red, it's time to spend your days outdoors, enjoying the crisp air and indulging in all things fall. Home to luxurious mansions, a beautiful lake, and dense wilderness with surrounding farmlands, it's no wonder why so many people choose Lake Geneva as the place to go for the changing of the fall leaves. From going on a boat tour to see the foliage and lakeside mansions, to driving along a scenic route through the countryside, to zip lining through the woods while holding a pumpkin, here are the top things to do in the fall in Lake Geneva, Wisconsin.
The Shore Path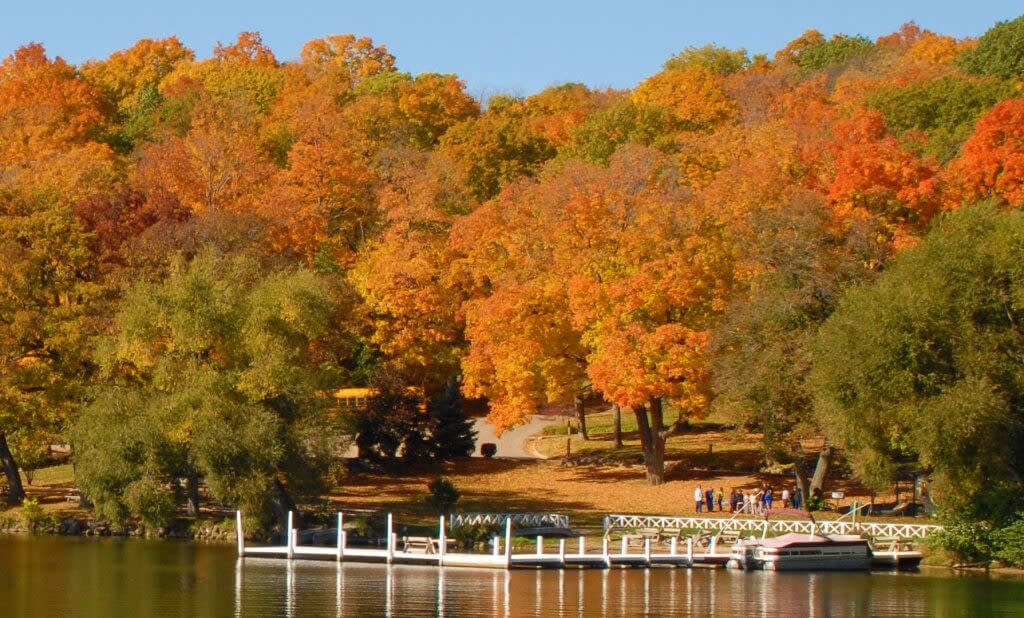 Take a walk on the scenic Lake Geneva Shore Path. Stretching 26 miles around the lake and hugging the shore line, the path takes visitors past lush gardens with fall colors and historic mansions. Many of the homes belong to famous moguls of the Chicagoland area like the Wrigley family (as in 'gum') or Richard Driehaus, well-known Chicago billionaire and ardent preservationist. The homes are so posh and over the top that Thrillist named Lake Geneva one of the top best lake towns in the world. Expect to see picturesque boat ramps and docks with yacht boats lazily lounging on the water. Several statues and public sculptures along the way give the path an artistic touch. Keep in mind that some of the terrain can get a bit hilly, so it's advised to wear sturdy walking shoes or boots.
Canopy Tours Zip Lining Pumpkin Drop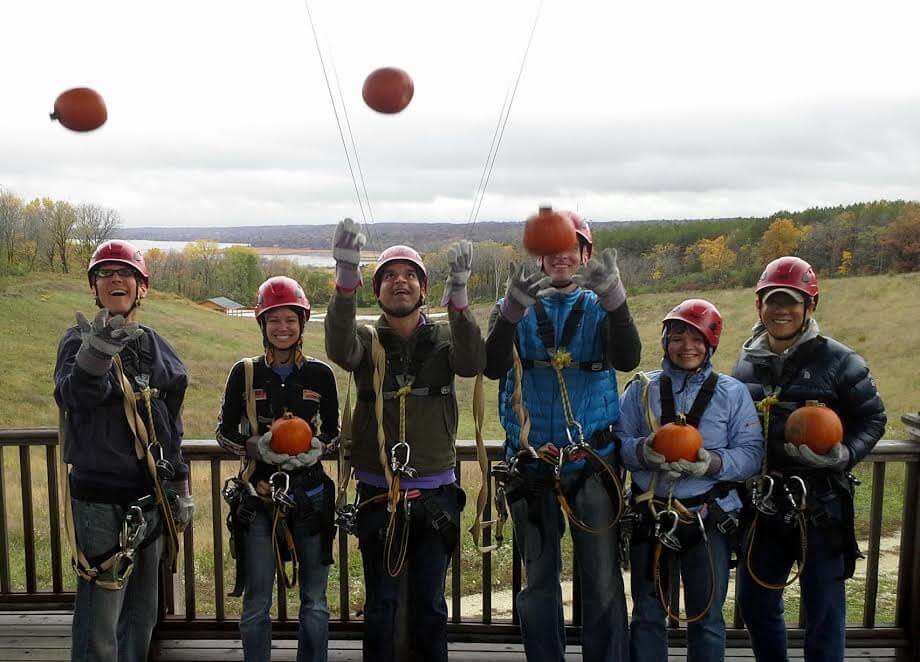 Take your zip lining experience to a whole new level this fall at Lake Geneva Canopy Tours. The zip lining park hosts its own Pumpkin Drop, where for a fixed price, thrill-seekers can whiz through the trees with a small pumpkin in hand and drop it below to hit specific targets. The contestant that hits the most bullseyes wins a free 48" flat screen television. But the festivities do not end there. The event includes an additional scavenger hunt, catering to children, where they can walk along the park's hiking trails and search for specific fall-themed items. Other challenges include a pumpkin painting and a photo contest that attendees can upload online with the hashtag #LGCTFallPhoto to win a complimentary canopy tour. While there, don't forget to meet Hammy from the Rockford Ice Hogs for a photo opportunity.
Lake Geneva Cruise Line

Another fantastic way to see the brilliant fall colors is by boat, with Lake Geneva Cruise Line. Come aboard an historic ferry, and cruise the waters as your captain narrates, giving lessons on the history of the residences surrounding the lake. As the boat passes by world-famous mansions and castle-like homes, you'll marvel at the architecture and magnificent landscaping. Boats depart several times a day, with specialty tours such as Ice Cream Social, Sunday Champagne Brunch, Sunset Dinner Cruise and the famous Mailboat Tour. A typical tour will last approximately two hours and guests are advised to bring cash for snacks and drinks on the boat.
Rustic Road Trail 11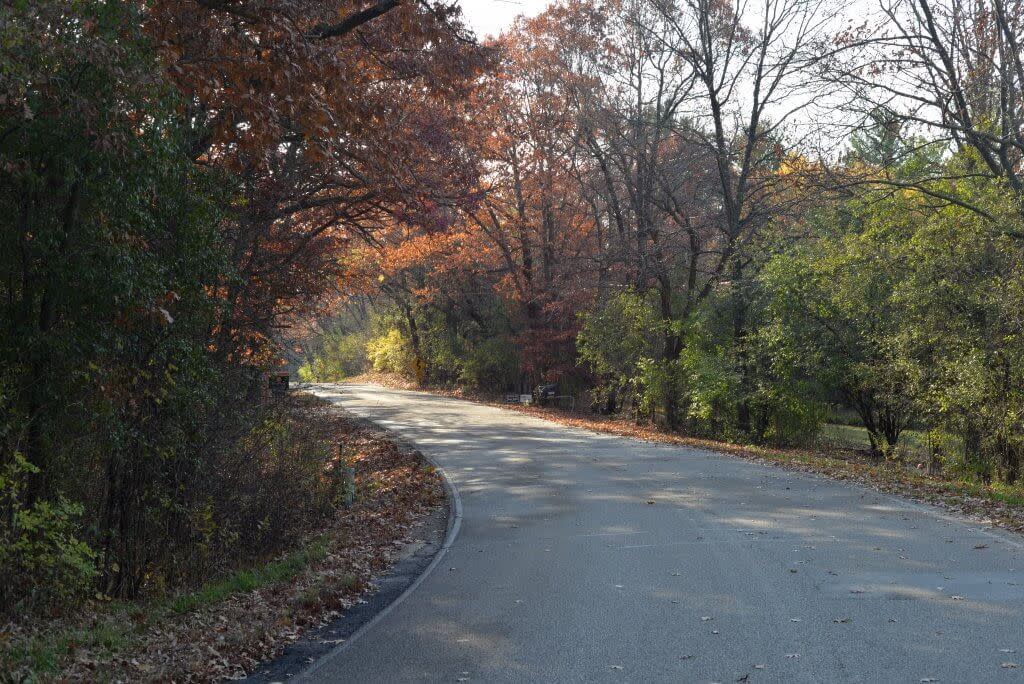 See the lush fall leaves from the comfort of your car, as you explore the countryside and the small towns in the area. Rustic Road Trail 11 is a scenic highway that takes you through farmlands, meadows and lakes. Don't be surprised to find llamas or alpacas peacefully grazing on land or pass by homes of authentic Amish farmers. Midwest Weekend called Rustic Road Trail 11 one of  "the prettiest nooks and crannies of Wisconsin" and credited the road system for promoting the lesser known areas in the state.   
Oktoberfest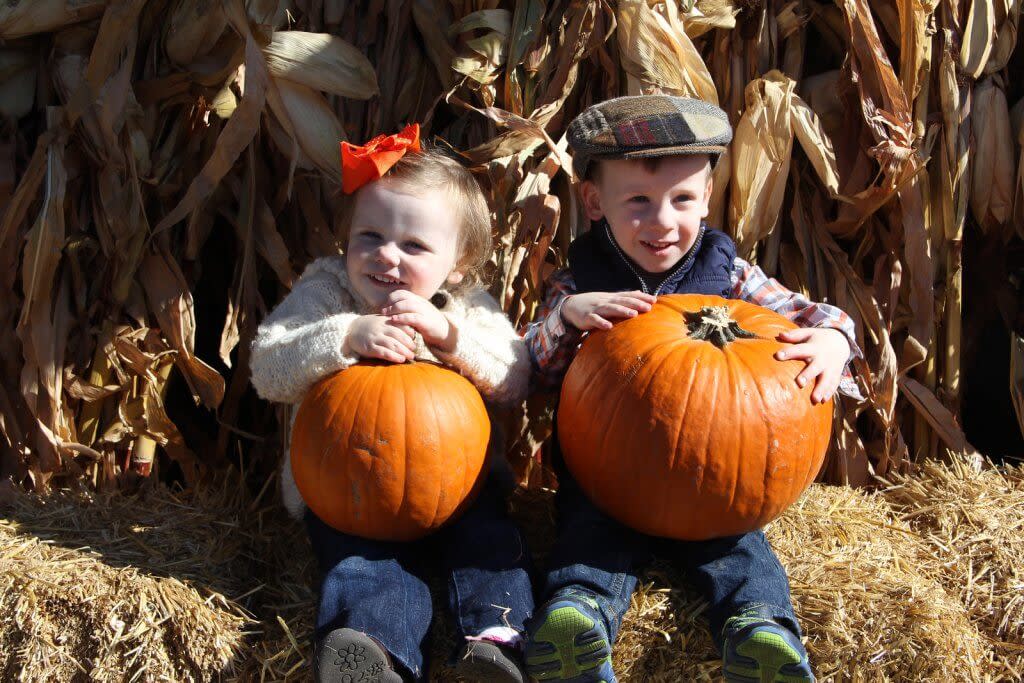 Celebrate all things fall with Bavarian pride at Lake Geneva's annual Oktoberfest. The family-friendly event includes many fun attractions, such as pony rides, live entertainment, bouncy castles and contests—like a Giant Pumpkin Weigh-in. Come hungry, you'll want to indulge in the many delicious fall-flavored treats, like cider doughnuts and potato pancakes (along with many German dishes like bratwursts and pretzels). Dozens of vendors and artisans will be on hand, showcasing their best goods for visitors to see and purchase. Participants traveling without children can stop by the Sprechtoberfest's beer tent to sample German-flavored brews.
Bike Riding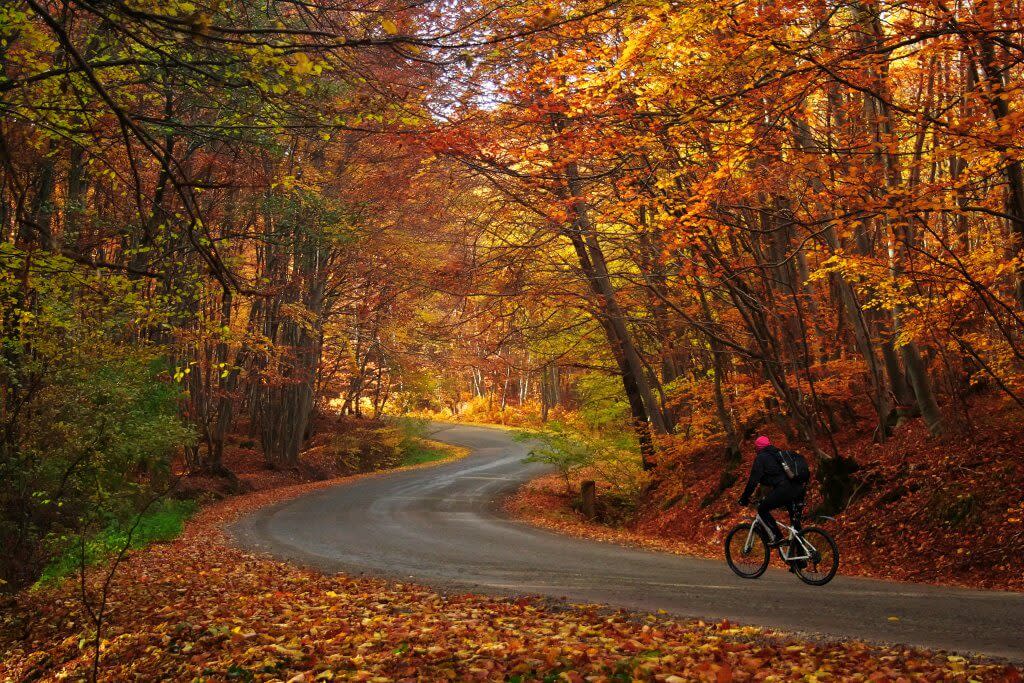 The area is home to dozens of miles of bike trails taking you through small towns, across pristine wilderness and past historical neighborhoods. Mountain biking is also a popular fall-time activity at Lake Geneva Canopy Tours, where riders can test their skills off the road. Newcomers may enjoy stopping by Pedal & Cup, a bike rental facility that doubles as a coffeehouse cafe during the summer. Ideal for groups traveling without their bikes, the venue rents bikes of different sizes, for people of all ages, and includes tandem bikes. 
Apple Farms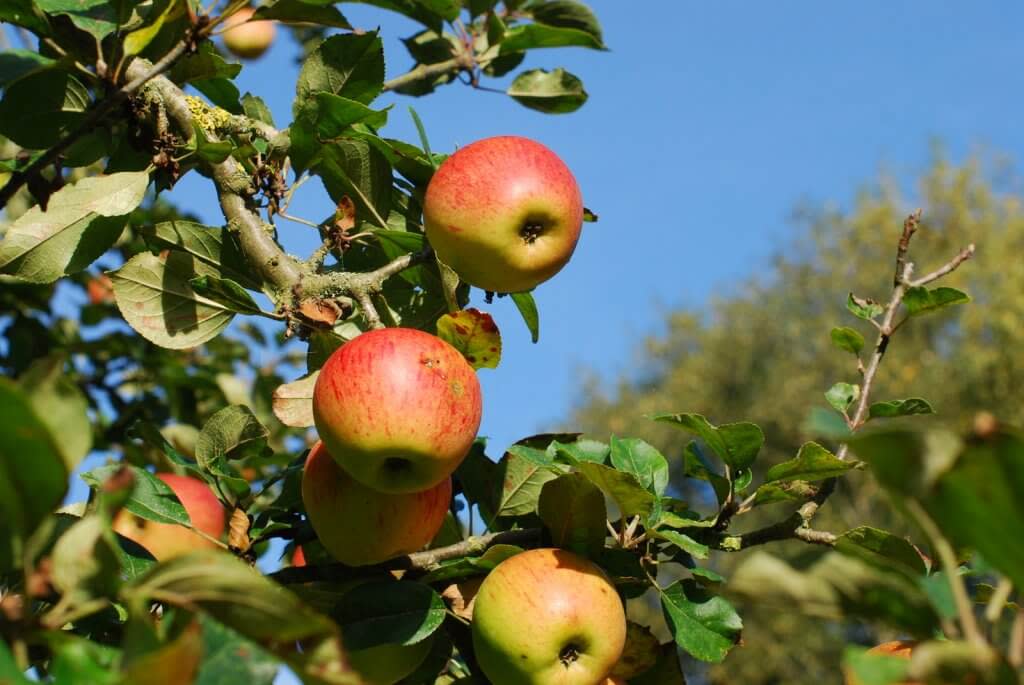 What's a better way to spend your day outdoors in the fall than apple picking? Luckily, Lake Geneva is home to two apple farms that are worth checking out. Apple Barn Orchard & Winery in Elkhorn will dazzle you with its rows of blossoming apple trees bearing ripe fruits. Pick your own apples and pay by the weight or head over to the country store and stock up on freshly-picked apples and other goods, like homemade jelly and pies. The Elegant Farmer is another orchard located nearby in Mukwonago, complete with a friendly oversized smiling face and the wafting smell of baked apple pies and fruit breads that will beckon you in. The farm has been catering to locals and visitors since 1946 and allows guests to pick not only apples, but squash and gourds straight out of its backyard.