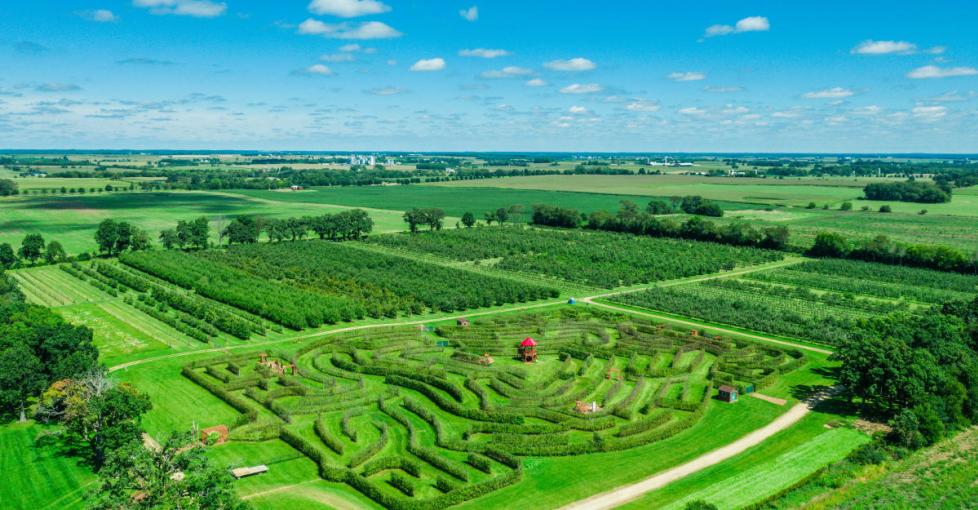 The Lake Geneva region is known for picturesque countryside drives to lakeside towns, charming historic shopping areas, and escaping the hustle and bustle of city life. Lake Geneva is also the place to connect with nature. What better way to do so than to take an excursion to our local orchards and farms?! And what better time to visit than the Fall?! Pick your own apples, shop farm fresh produce, try homemade baked goods, jams, and honey. Enjoy a glass of wine from our farm-style wineries. Let the kids explore nature in rural play spaces, mazes, and trails. Take in the fresh air and big skies while you experience what living in the countryside is like! 
It's Apple Season! Explore our region's countryside destinations below to plan your perfect getaway: 
AeppelTreow Orchard Winery
Located: 1072 288th Avenue, Burlington, WI 53105
AeppelTreow Winery is a producer of small batch cider, perry, and spirits. They are orchardists who pride themselves in cultivating their main produce for their ciders: apples and pears with the belief that the purest flavors come from the trees and land. Producing with local ingredients and serving the area for three generations from branch to bottle, AeppelTreow pays homage to their history and heritage (their name even comes from their English roots with the Old English meaning Apple Truth). Visit their tasting room to try one of their flights, learn about the producing process, and take home unique varietals you'll only find here!
Apple Barn Orchard and Winery
Located: W6384 Sugar Creek Road, Elkhorn, WI 53121
This rustic orchard and winery is the place to drive out to pick-your-own or already-picked apples, try their house-made fruit wines  and apple cider, indulge in their delicious cider donuts, caramel apples, shop for local artisan made gifts, pantry items and more. Tour their winery to sample a flight with local artisan cheeses and meats purchased from their country store. And mark your calendars to take out the whole family for their Annual Apple Festival this September 24-25 filled with live music, yard games, food stands and trucks, plus wine tastings throughout the day.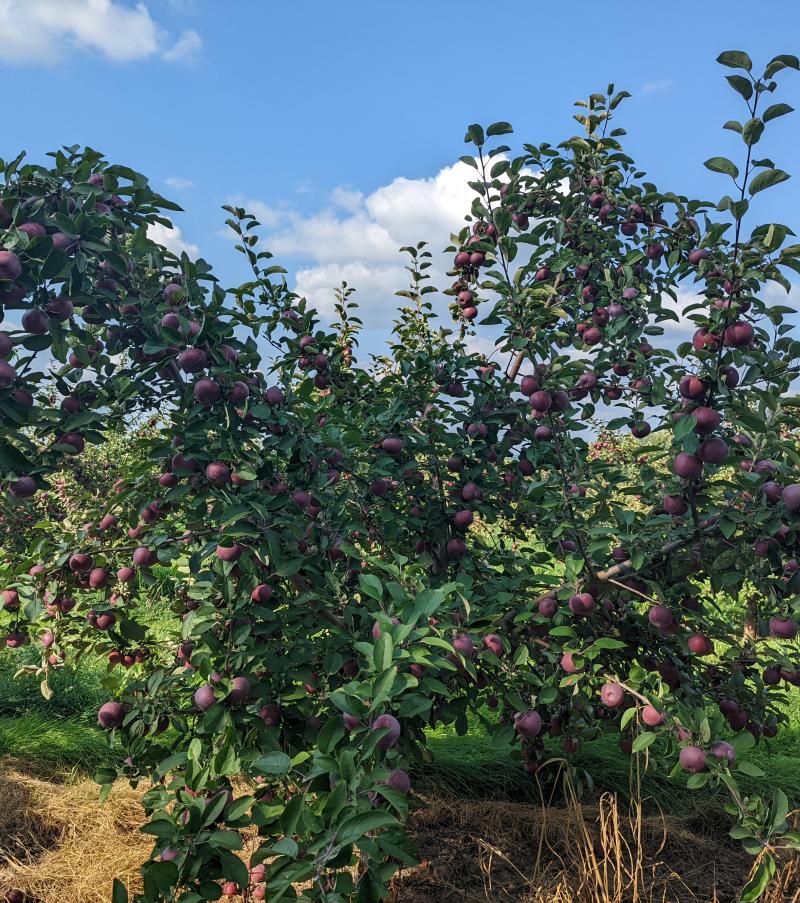 Brightonwoods Orchard
Located: 1072 288th Avenue, Burlington, WI 53105
Brightonwoods Orchard is located on a rustic road 1/2 mile north of the Bong State Recreation Area and features over 150 already picked antique and commercial apple varieties. This is not a pick your own orchard but guests are invited to roam through the orchard at your leisure and shop the country barn for award-winning apples, fresh apple cider along with locally grown fall products (pumpkins, squash, honey and more). A two-story tree house and walking trails are family favorites. Open daily September through November.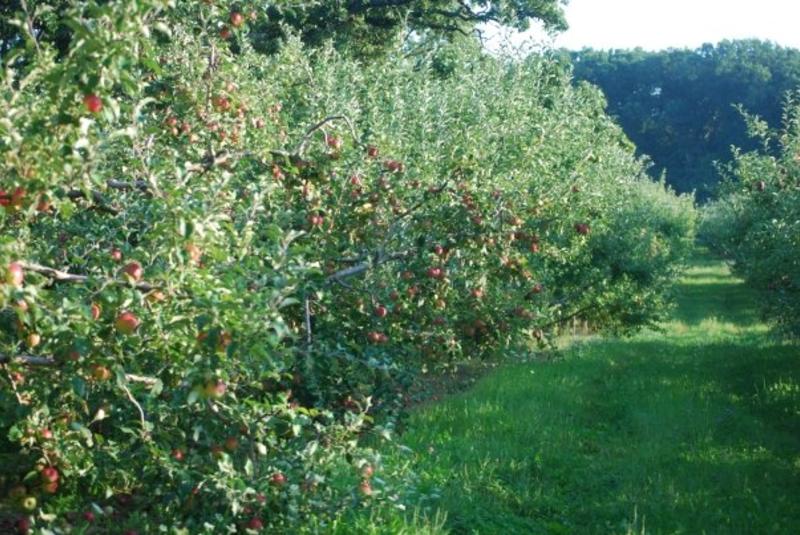 Elegant Farmer 
Located: 1545 Main Street, Mukwonago, WI 53149
With culinary nods from Gourmet, Wall Street Journal, and the Food Network, Elegant Farmer is known for their famous The Elegant Farmer's Apple Pie Baked in a Paper Bag®  Whether taking a scenic drive or coming by train from the East Troy Railroad Museum you'll be welcomed by the Smilin' Barn and vast orchards where you can shop for delicious hand crafted foods from its Farm Kitchen Bakery and Deli & Market including farm-fresh seasonal fruits and veggies They also host annual family-friendly events for the holidays, for harvest days, and even for cheese loving fun. Join them all September long on the weekends for their Autumn Harvest Fest!
Hafs Road Orchard
Located: W632 Hafs Road, Genoa City, WI 53128
Known as the "no frills" apple orchard, this orchard keeps apples as a central focus growing over 50 varieties old and new, specializing in Honeycrisp. They are also known for their giant Honeycrisp caramel apples and fresh cider. Pumpkins, squash, gourds and Autumn ornamentals available toward the end of September and they also sell delicious cider syrup, apple cider vinegar, & local honey. While they do not have a pick your own section, walks through the orchard is encouraged! A beautiful marsh full of wildlife sits on the northwest point of the property and pets welcome on leash.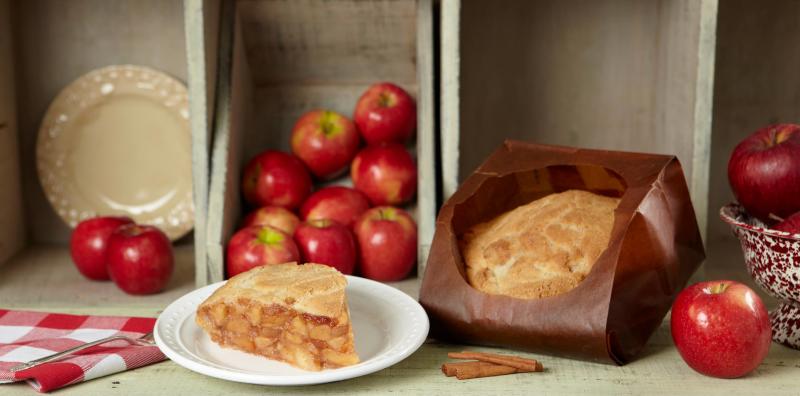 Pearce's Farmstand
Located: W5740 North Walworth Road, Walworth, WI 53184
Pearce's Farm Stand provides you with the opportunity to buy the very best locally grown produce. This country stand features a variety of items to satisfy your every craving for seasonal fresh fruits, vegetables and more. Pearce's Farm Stand is especially known for its wonderful sweet corn and wide assortment of pumpkins and gourds. Take home local jams, jellies, and harvested honey from freshly preserved crops and the sweet corn is picked every morning to ensure a sweet, fresh flavor. And fill up on hot and ready donuts and kettle corn made every weekend on site!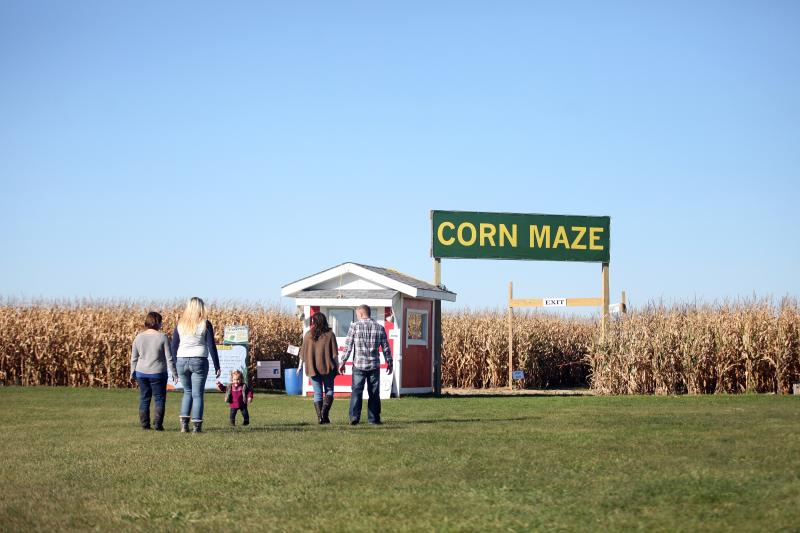 Royal Oak Farm Apple Orchard 
Located: 15908 Hebron Road, Harvard, IL 60033
Royal Oak Farm is home to over 20,000 apple trees and the country's only apple tree maze, Amaze N' Apples. Apple picking is available from mid-August through early November and pumpkin picking from their pumpkin patch is available from late September through the end of October. A gift shop, bakery with take home pies, hot and fresh donuts & candy counter, along with a country restaurant, playground, petting zoo, train, carousel, and tours are also part of the fun. Take home annuals and garden decor as well after a day filled with picturesque adventures.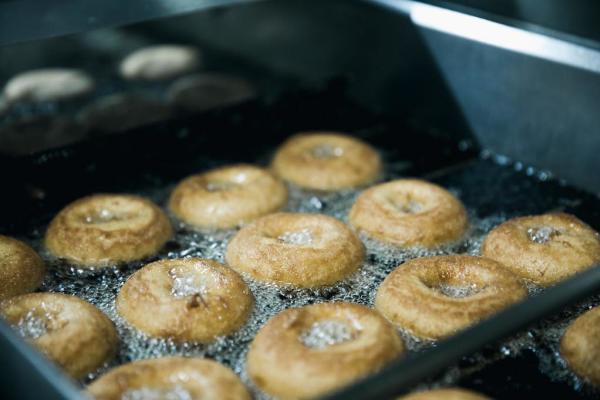 And if you are feeling even more inspired to come out, stay tuned for fall drives and scenic tours perfect for a fall getaway!