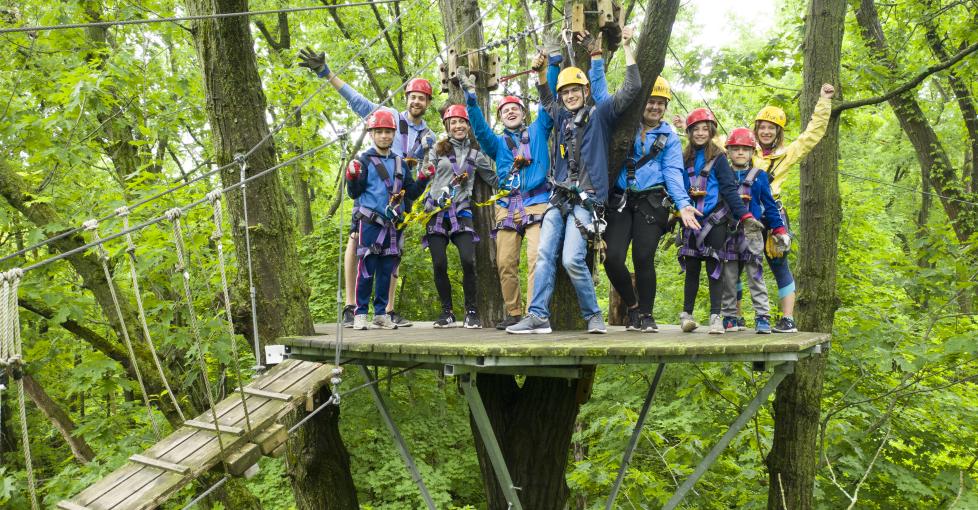 Let's face it, life has gotten busy. Calendars and schedules are now attached to our hips with our phones directing us to our next appointment, our task lists, our prescheduled lives. And it's not uncommon for families to spread out across the country for a new job, new love, or exciting adventures outside of where you grew up. Over time those Sunday dinners, the visits to the park with cousins, the hours chatting with Grandma about the past - those intimate bonding experiences you grew up with might very well be replaced with video calls and holiday cards to keep in touch with once-close cousins, aunts, and siblings. But a family reunion can change all of that. This bonding experience can bring back that closeness of family. From a simple afternoon get-together to a weeklong getaway, learn how you can put together a unique experience for your next family reunion and find out why Lake Geneva has always been the place for generations of memories. 
Where to Stay: 
The Cove of Lake Geneva | Harbor Shores of Lake Geneva | Timber Ridge and Grand Geneva Resort and Spa 

There are so many options when it comes to lodging in Lake Geneva. When planning a multi-group family event there are a few things to consider: proximity to each other, the ability to cater to the multiple generations of family attendees, and the use of communal space on site. Considering different lifestyle needs is a must and these above mentioned properties all work with your unique desires while being in a close proximity to each other. The Cove of Lake Geneva and Timber Ridge both have condo-style lodgings and indoor/outdoor pools perfect for young families. Harbor Shores, near The Cove, offers deluxe rooms overlooking the water, plenty of meeting spaces, and walking distance to all the downtown Lake Geneva attractions. Grand Geneva Resort and Spa offers a luxury experience for dining, golf, and spa facilities.  If you would like a stay somewhere with built in event space to host your gathering, great amenities such as relaxing spa services or boat slip rentals, and plenty of onsite entertainment, you'll have to check out the many beautiful resorts here>
And for those looking to stay at a private short term rental, the Lake Geneva region has gorgeous properties on our lakes, in our downtown lofts, or in the countryside with plenty of room to plan a gathering. To find the right property explore here>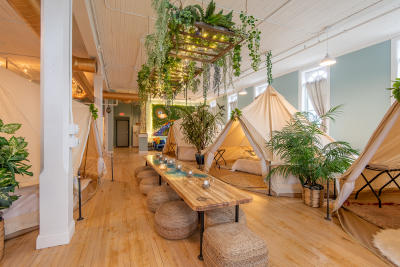 Unique Experiences: 
Dancing Horses Theatre | Lake Geneva Cruise Lines | Lake Geneva School of Cooking | Lake Geneva Ziplines & Adventures 
When choosing Lake Geneva as the destination for your family reunion thinking outside of the box is our specialty. Bringing people together should be fun and Lake Geneva caters to larger groups for the unique experience. Consider booking a party package at the Dancing Horses Theatre for a must see one of a kind performance paired with their three course meal in their private event rooms. Or book a group boat tour over Geneva Lake where you can have a catered meal, a custom bar package, and entertainment aboard during your event. And for those wanting a hand on experiences to bond together over, consider a private cooking class in the heart of downtown or book a group adventure at Lake Geneva Ziplines with a private meal and entertainment package as well (and don't worry, those that want to stay on the ground can still have fun at this scenic venue and their pop up beer garden). 
For more unique entertainment options visit here>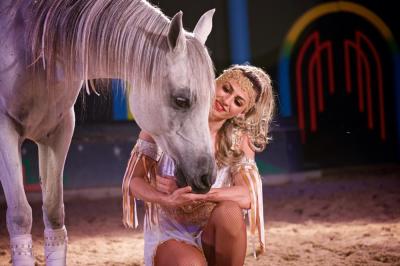 Those Who Can Help You Plan: 
Event Planning Services | Meetings & Groups 
Whether you are looking for a private chef, concierge services for your stay, or event coordinators and balloon event decor, Lake Geneva knows how to transform your family reunion to THE event talked about for years to come. Our chefs come from across the world delivering fresh flavors, offering custom menus, farm to table services, and more. While traveling with the littles, save the packing and let Lake Geneva Genie stock your rental home or hotel with everything you need to entertain your children and keep them safe. Event coordinating services such as Luxe Geneva will bring your vision to life from a simple backyard BBQ with lawn games and a fire to an elegantly tented affair with live entertainment, full service catering contacts, and more. Or if all you need is a hand decorating your space, a simple call to the professionals at Wisconsin Balloon Decor can set up your space exactly the way you want it. 
By choosing Lake Geneva, you are letting the experts do all the work so that you can focus on what's important: spending time with your loved ones and making memories to keep with you forever.