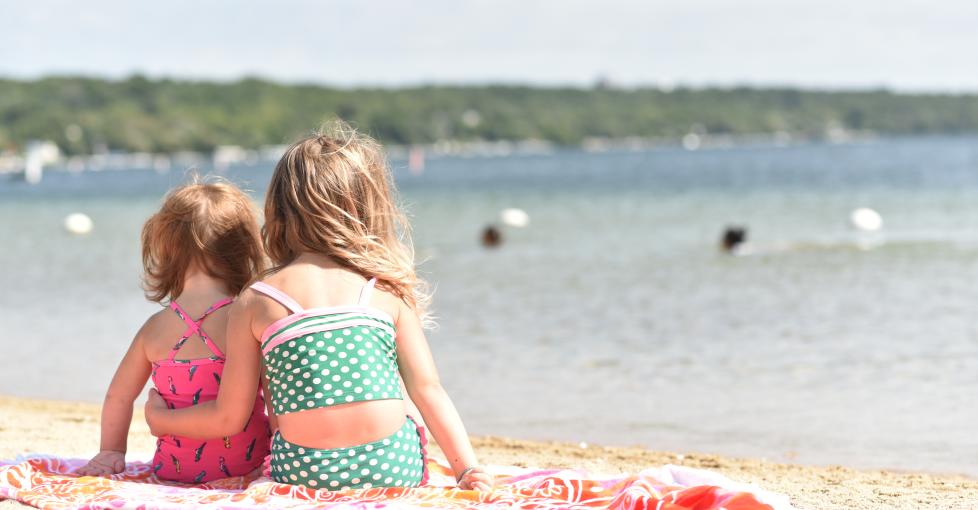 Summer break is the perfect time to take the family to Lake Geneva! Enjoy long summer days playing in the water, exploring new places, and taking in great memories. Even better, pack in an educational trip that will win over the kids, and you will be the super parents of the century! Here's a list of the top things to consider when planning your ideal vacation. 
What to Do and See
Cruise the Lake
Where: Lake Geneva Cruise Lines 
Ride along on the U.S. mailboat tour offered by Lake Geneva Cruise Line and marvel at mail delivered to piers by mail jumpers with the boat never slowing down. It's one of the few places left in the country where mail is still delivered by boat. Or catch an ice cream social tour for a narrated tour around part of the lake while making your own sundaes. 

Dazzle Your Family With Unique Shows
Where: Tristan Crist Magic Theatre | The Dancing Horses Theatre 
See the look of awe in their faces when taking in a show of grand illusions at the Tristan Crist Magic Theatre. And coming this summer, you will have to check out the new variety show during the day geared towards the littles in your life. Witness unbelievable feats of juggling, hula-hoop tricks, comedy impersonations, the world's smallest unicycle and even a little bit of magic! And for those who have always loved horses, don't miss the chance to see a performance at The Dancing Horses Theatre. During the summer enjoy the Animal Gardens which feature species of exotic and farm animals and for a truly special experience consider the package that includes a backstage tour.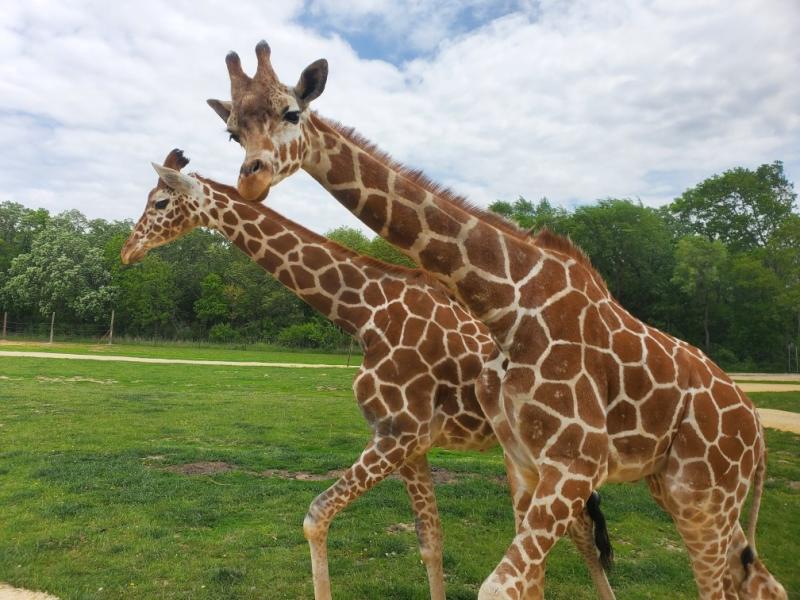 Take a Walk (or a car ride) on the Wild Side 
Where: Safari Lake Geneva 
Book a tour with Safari Lake Geneva, a unique conservation park for a one of a kind experience that allows you to get up close and personal with so many types of animals from across the world. Drive through the grounds as many times as you would like and take the opportunity to feed the animals, Just a reminder that reservations are required. 
Have Fun Learning
Where: East Troy Railroad Museum | Old World Wisconsin | Helen Rohner Children's Park | Four Seasons Nature Preserve
Plan a scenic trip to East Troy Railroad Museum where you can ride the historic electric trolleys and coaches through rural landscapes, visit orchards, and stop at the boutique shop of Elegant Farmer. Or plan a full day of history with an outing to Old World Wisconsin where you can step back to the 19th century and explore the state's immigrant past. Tour the different regions and timelines of settling here, listen to stories of the families that made the trek to Wisconsin, then roll up your sleeves to experience the chores of the farm and participate in the fun activities and crafts of the time.
And for a totally self guided experience, Helen Rohner Children's Fishing Park has fishing areas for children, a butterfly garden, worm digging areas, and nature trails perfect for hiking and biking. Four Seasons Nature Preserve nearby features a Storybook Trail that follows the imaginative story of a migratory bird family created by local students for the community. These spots also feature pavilions and scenic shelters to pack a picnic and enjoy a relaxing lunch.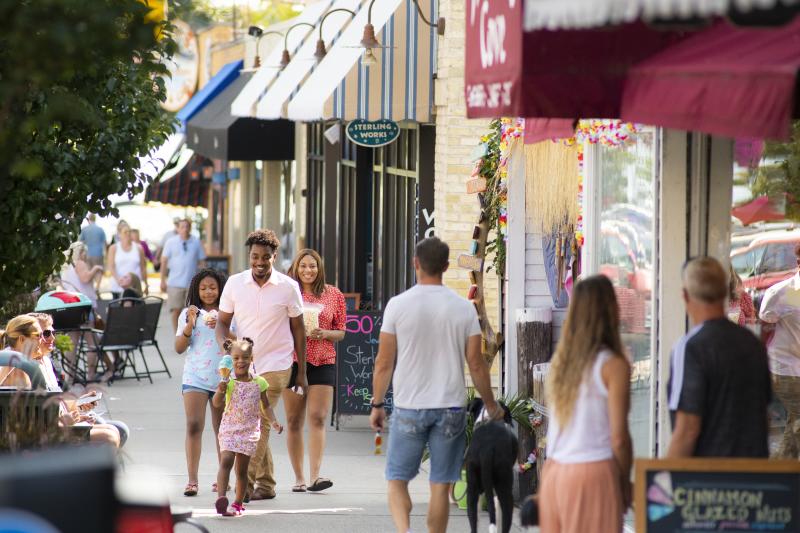 Shopping You'll Feel Good About
Where: Allison Wonderland | Something Sweet | Dungeon Hobby Shop Museum
Let the kids pick out a great educational toy or game at Allison Wonderland, family owned and celebrating 50 years in business this year. And who doesn't love a little something sweet?! Shop for tasty treats where you can fill your own bags with salt water taffy, stock up on fudge, chocolates, and vintage candies sure to bring back fond memories. Also savor a Disney park classic: Dole Whips in a variety of flavors! Something Sweet is one of the only locations in the region that offer this unique frozen treat. Then for the gamer in your life stop into the Dungeon Hobby Shop to explore the museum items, activity area and gift shop for all things Dungeons and Dragons (if you are a Stranger Things fan, this is also a great place to connect to the game behind the show!)
Where to Eat
Dine the Wisconsin Way
Where: Popeye's on Lake Geneva | Friday Fish Fry 
Treat the whole family to classic cheese curds from Wisconsin's own Ellsworth Creamery during lunch at Popeye's, a local destination serving our visitors for over 50 years. And no trip would be complete without a fish fry! Wisconsin fish fries are a culinary tradition offered year round paying homage to our state history and fresh water lakes. Whether seeking  beer battered, deep fried, or even fresh caught and broiled, our restaurants offer something for every taste.

Great Food on the Go 
Where: The Cheese Box | Lake Life Market | Guac Star | Going Bananas
We all know that sometimes you don't want to stop having fun to sit down for a full meal. The Cheese Box can help you pack delicious picnic meals complete with homemade sides and sweet treats - making it a perfect option for the beach, a park, or to take on the boat. And you can't go wrong with the one stop shop at Lake Life Market with fresh take and go options, Wisconsin craft sodas, and the convenience of purchasing sunscreen, bug spray, and sunglasses on your way out. But if looking for more casual dining in house or to go, try our newest spot in downtown Lake Geneva Guac Star for a burrito, taco, or made to order guacamole. On your way to Riveria Beach, be sure to cool off with a chocolate-dipped frozen banana at Going Bananas. This Coney Island-style sweet shop is located in the Riviera Building.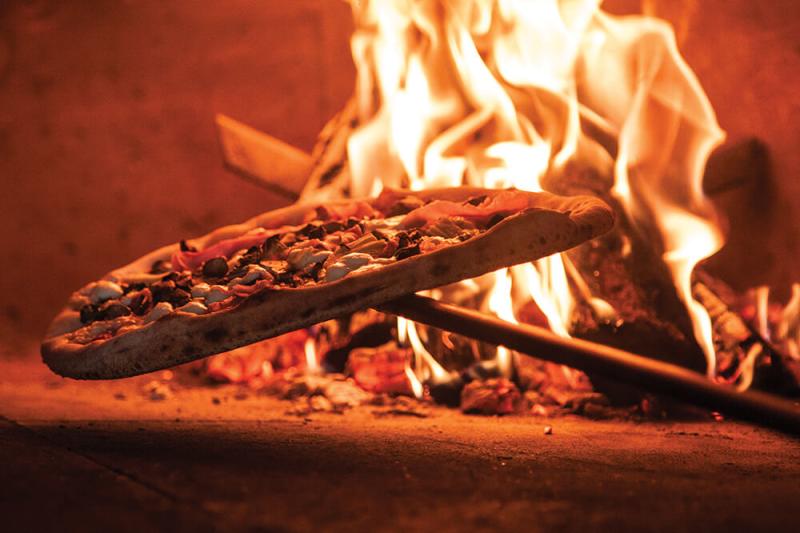 We Know Pizza
Where: Ginos's East Lake Geneva | Oakfire | Next Door Pub
When you just can't decide on what you all want to eat, we have the perfect crowd pleaser: pizza. Whether you are looking for Chicago Style deep dish, traditional New York Style thin crust, or Italian wood fire pizzas, we've got you covered. Dine in or take out at any of these locations and focus on enjoying the family time knowing you picked a meal everyone will like!
Where to Stay
Have you Heard of "Gramping?"
Where: Big Foot State Park
Consider "gramping," a new trend of grandparents taking their grandchildren camping to share their knowledge of the outdoors. Set up a tent, trailer, or RV at Big Foot Beach State Park, where you can explore five miles of hiking trails and take a dip in Geneva Lake.

Rekindle Family Memories
Where: The Lake Geneva Lodge
Check out this unique property that will be sure to take you back to family vacations of a bygone era. Think kitschy, retro up-north feel while staying at these cottages where you can enjoy their outdoor pool, firepit for s'mores, and mini golf next door.
 
And Let's Talk Waterpark
Where: Timber Ridge Lodge & Waterpark 
Splash around at the all-suite resort featuring one and two bedroom spacious suites with kitchens, whirlpool tubs, private bedrooms, fireplaces and private balconies. Kids of all ages can spend hours at Moose Mountain Falls offering two gigantic water slides, a lazy river and two activity pools. While the waterpark is the main draw at Timber Ridge Lodge, there are also creative projects for the kids in the resort's activity room. Keep score during a game of mini golf to see who fares better, the kids or the grown-ups.
With so many things to do and see we are sure that Lake Geneva will be a tried and true destination for family traditions. We'll see you soon!