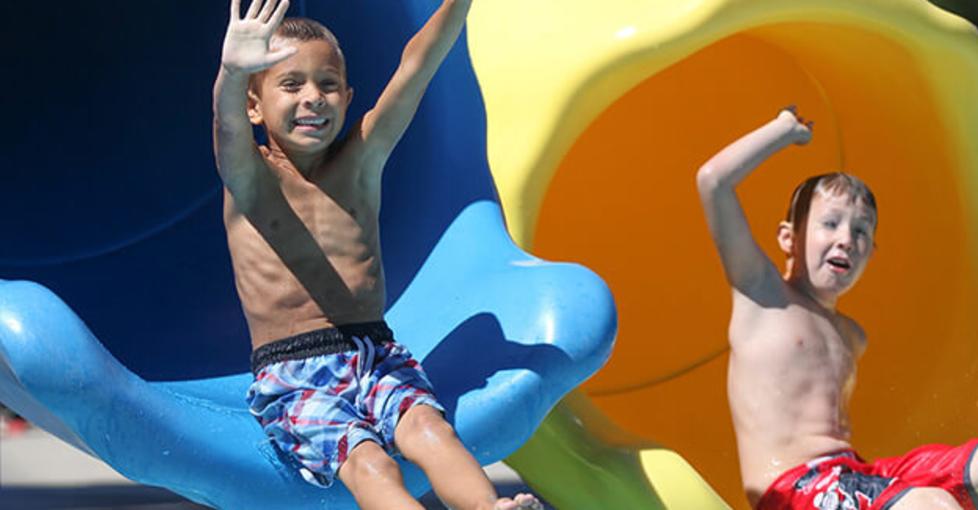 Summer is in full swing! If you haven't yet planned your vacation escape to Lake Geneva, here are the top 10 activities to put on your list, for your next family trip to Wisconsin.  Get the most out of your trip, take our advice and start here!
Make the challenge to view Geneva Lake from every angle, whether it's from Lake Geneva Public Library/Riviera Beach, Fontana, Williams Bay or Big Foot Beach State Park.  Come explore the #1 rated activity to do in Lake Geneva.  This 26 mile hike can be a bit difficult at times, so make sure to wear proper attire for the lengthy trip. Surrounded with historical homes that date back to the days when famous Chicagoans, like the Wrigley, Schwinn and Maytag families came to live during the summer months after the Chicago fire. Gated in history, The Shore Path tells its own unique story with markers created by foot paths from its earliest settlers who walked the very same route.  The trail can take up to 10 hours to hike alone, so it's wise to park a car at the end of one section and drive a car to where you'd like to start, that way you can drive back! The Geneva Lake Shore Path is a timeless activity that everyone should try at some point in their lives. You are sure to discover something new each time you walk it, with the scenery constantly changing throughout each season, from the bloom of spring to the ever changing fall colors, each and every one is a beautiful and magical site to see. Download the NEW Geneva Lake Shore Path App here, for your Apple or Android phone. It includes a guide that is divided into seven segments which vary in length from 2 to 3.5 miles. For each segment, parking, mileage and general conditions of the path are noted along with information on many points of interest, including entry/exit points, bathrooms, boat launches and of course, all the historic lakeside houses!

2. Experience The Lake | Water Sports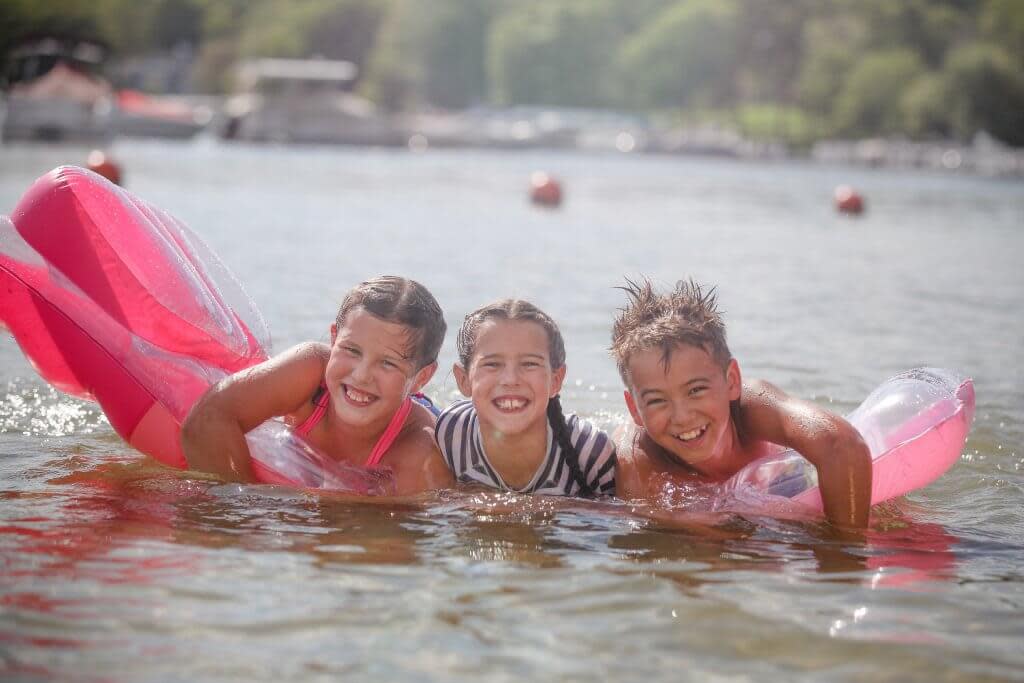 Wisconsin is famous for its extensive list of lakes and most notable for Geneva Lake. This deep and wide lake, is perfect for boating, tubing, paddle boarding, jet skiing, fishing and the list goes on. So make sure you book a cruise, tour or rent a boat and get on the lake for a day or two! For a more in-depth look into all the water activities available click here. Make sure to schedule enough days, just for swimming at area beaches or relaxing by the pool, as Lake Geneva is packed full of area resorts and hotels ready to entertain your entire family! Every adventure, land, air or water is something that your family is sure to enjoy.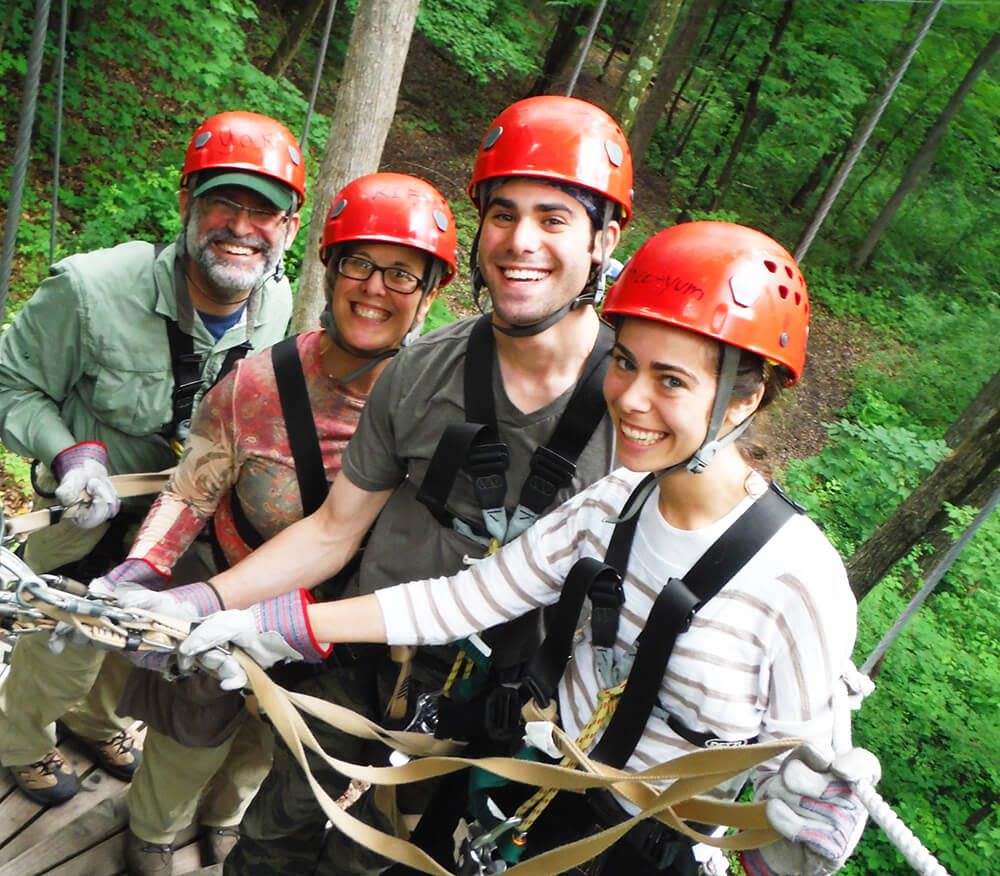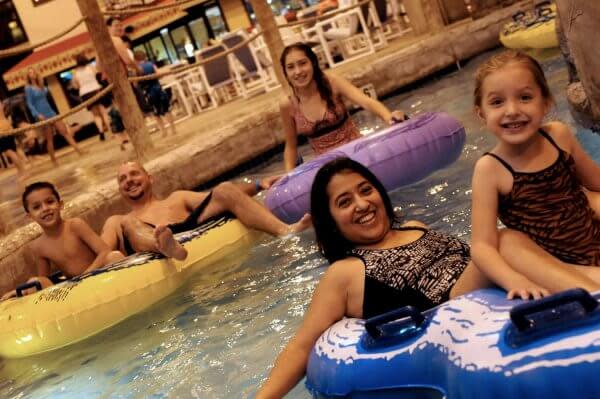 Come experience a day of fun at one of Lake Geneva's many area attractions. Whether it's a guided family tour climbing your way through the treetops, marking each different challenge of 16 suspended obstacles, eight exhilarating zip lines, five suspended bridges, three spiral staircases, and a 1,200 ft. long racing zip line on a guided Canopy Tour.  Maybe you take the kids for a water soaked day at Timber Ridge Lodge & Waterpark's Moose Mountain Falls, or better yet exploring the Safari Lake Geneva with your kiddos for a fun day spent with all the amazing animals.  You're sure to make some great memories along the way! Click here for a full list of Lake Geneva Adventure Parks.
4.  Horseback Riding | Hiking | Biking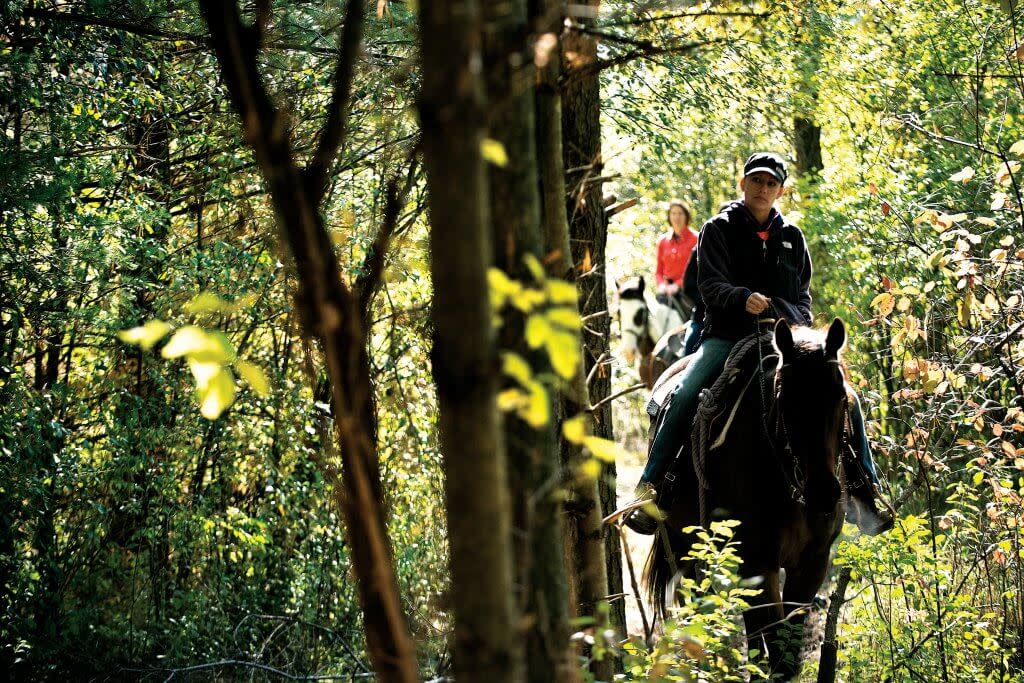 Get outside this summer! That doesn't always have to entail being in the sun either. Take a horseback ride, hike or bike with your family along miles of Wisconsin's endless shaded trails. Spend a few hours walking in the woods, enjoying nature together, without the everyday distractions of life. Escape the city, get a few extra steps in your day, and enjoy the quiet birds chirping, bunny trails and who knows maybe even a deer or two along the way.  Who says a little exercise isn't fun? Click here for an entire list of routes to map out with your crew.
5.  Shopping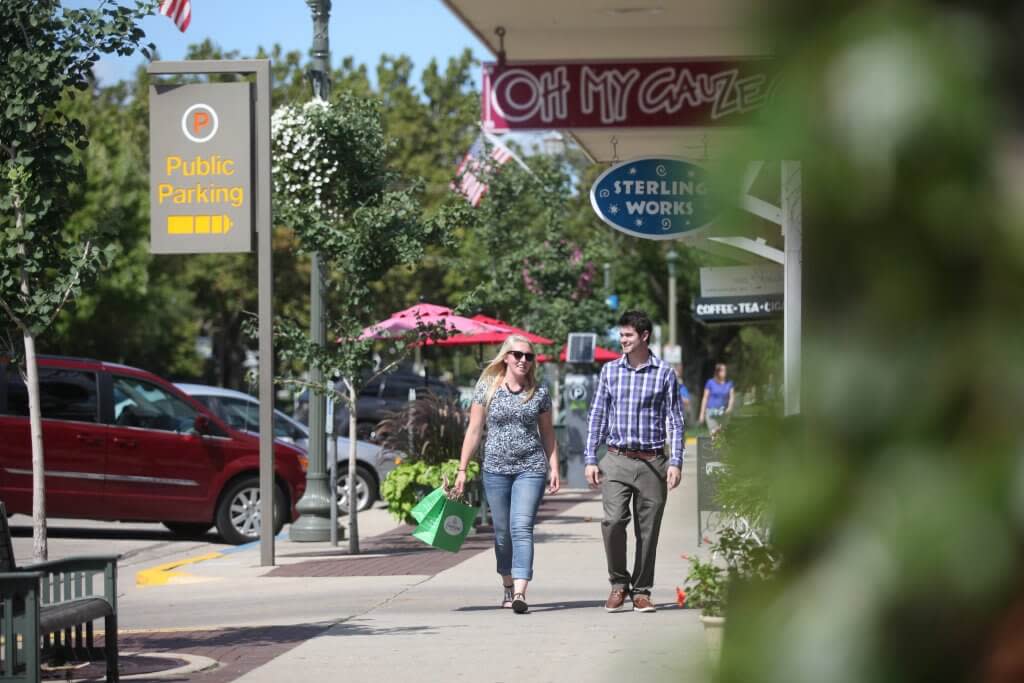 Who doesn't love a great day of shopping downtown Lake Geneva? With over 40 unique shops to choose from, a week long trip could easily not be enough time to visit them all. So start with your favorites on the Streets of Lake Geneva and find some great gifts for yourself or someone you love. From home accessories, to designer fashions, to antiques and handcrafted gifts, it's guaranteed that you will not find the same item twice. What are you waiting for? Reserve an entire day to wine, dine and shop til you drop here. Bring your kiddos for an entire day of family-friendly window shopping and ice cream indulging while you venture around town.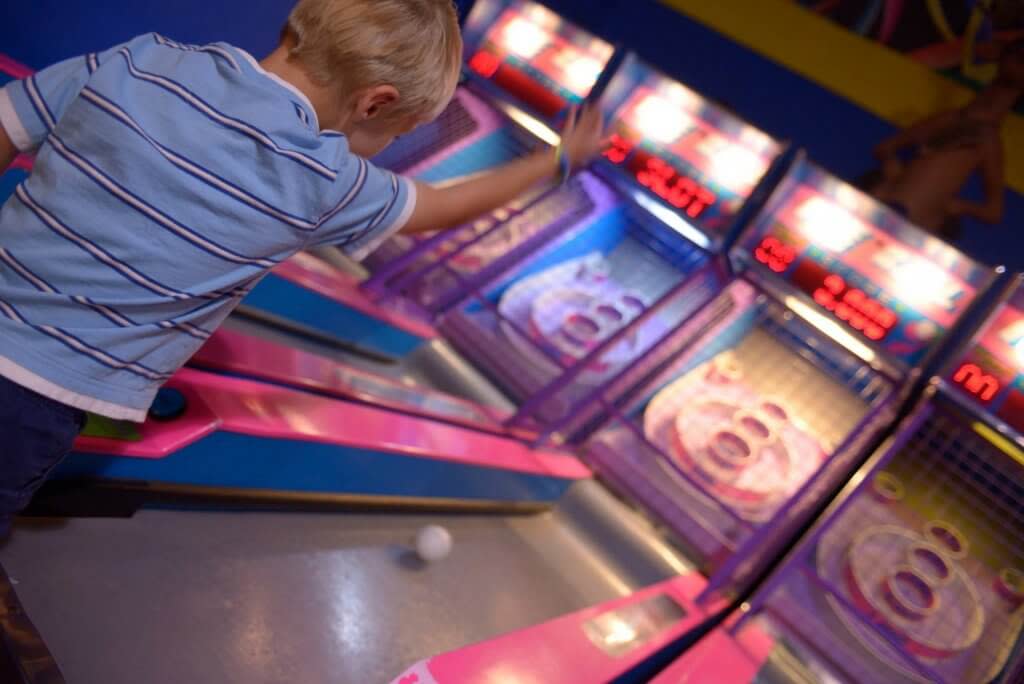 Feeling nostalgic? Who doesn't love a good game room? Not only does Lake Geneva have numerous adventure parks, but they also have many arcades and sports to keep your family busy after a long day outdoors.  Find yourself at any of the four arcades all within the Lake Geneva area, click here for a list of resort arcades to visit, just for kicks.  Lake Geneva knows there's nothing kids enjoy more than playing video games -- well, maybe a waterpark, luckily we have it ALL.  Book your next trip here and play some laser tag, pinball, air hockey, bowling, foosball, a round of mini golf, or good old skee-ball with your little ones to highlight a time well spent together.    
7.  Magic Shows | Music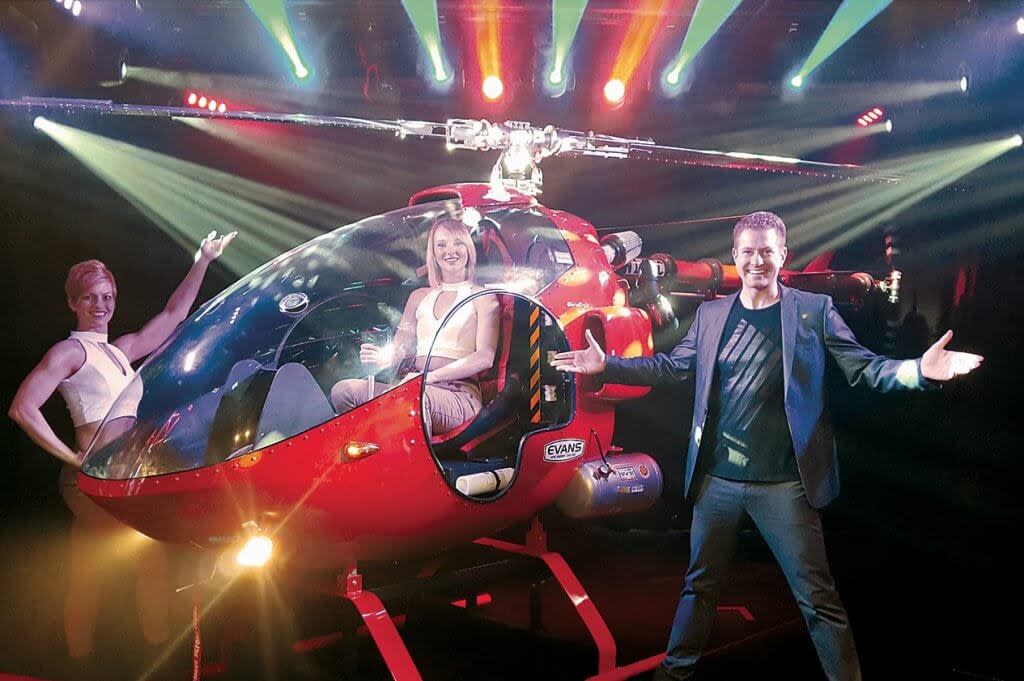 Once your family needs a break from all that sun bring them to a musical, magical or theatrical performance around Lake Geneva and the surrounding areas. Most notably downtown Lake Genva's Tristan Crist's Magic Theater voted the #1 thing to do by TripAdvisor.  Just a few steps away is Magic Morgan's Little Magic Theatre, where Magic Morgan and Liliana will astound your family, creating a fun light-heart time of laughing, awe and wonder.  If your family prefers music over magic tryout the Belfry Music Theater for their renditions of different musical interpretations. From Abba to Michael Jackson impersonators, you will surely be impressed by their performers.  If you would rather spend a night outdoors then, catch a Concert in The Park and relax by the lake after a fun-filled day with your family.  For an entire list of Lake Geneva entertainment to keep your family occupied this summer, click here.

Come enjoy a day on the lake! Hop aboard a turn of the century boat and choose a unique experience tour. Pick from a selection of different kinds, such as the ice cream social tour or an evening dinner tour. Basque in the beautiful sunsets along Geneva Lake, creating a unique and unforgettable trip for your entire family to enjoy.  Once your boat docks at Riviera Pier, visit one or all of Lake Geneva's famous museums. Tour Black Point Estate and Garden's Mansion or Yerkes Observatory, home of the world's largest lens telescope. Don't forget to venture downtown before you leave, step back in time for a moment, when you tour Geneva Lake Museum.
9.  Golfing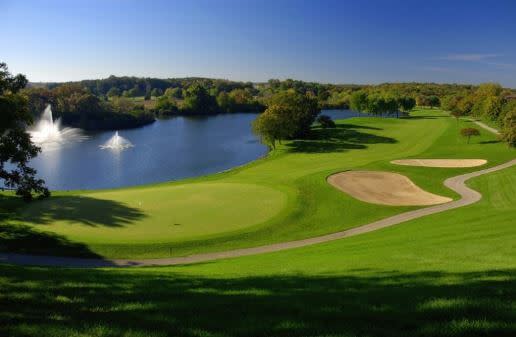 Lake Geneva is home to several legendary golf courses.  It's one of the premier destinations holding true to famous names like Arnold Palmer, Jack Nicklaus, Gary Player, Pete Dye, Dick Nugent and Lee Trevino, the architects behind the beautiful courses available today. With more golf courses within 20 minutes than most people have vacation days, Lake Geneva continues to be one of the premier golf destinations in the Midwest. So why not enjoy all that Lake Geneva golf has to offer?  Bring your children out for a family fun summer vacation filled with lots of midday golf.  Click here for a full list of area courses along Geneva Lake's expansive countryside.  
10. Fly High | Helicopter & Hot Air Balloon Rides

Not only is Lake Geneva beautiful on land and water, make sure your entire family views it from the sky before you leave! You will be completely captivated for the first time by flight! Yes, that's right flying high above Geneva Lake. Peer at all the lakeside mansions, resorts, scenic Shore Path, parks, and beautiful sunsets as your helicopter ride flies home after a whirlwind, relaxing and adventurous stay in Lake Geneva.  Book your personal air tour by helicopter here or by hot air balloon here.
Whatever your itinerary holds Lake Geneva has got it all, no matter what age or interest there is surely an activity for every generation! 
Come see for yourself this summer!