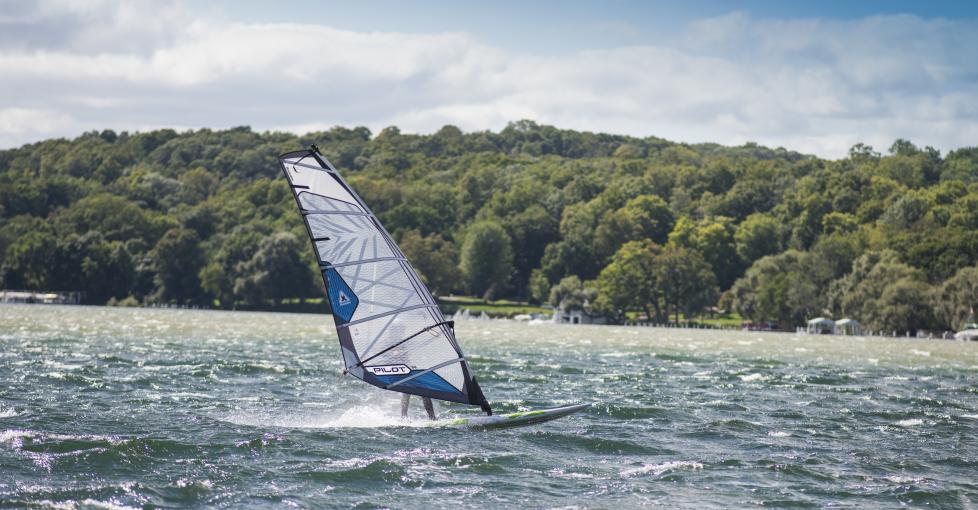 Active Getaways That Involve Land, Sea, and Sky
September is still a great time to hit the water, hike, bike, and explore! Outdoorists will find Lake Geneva to be the sweet spot for active pursuits of all sorts.
What to Do and See
With a trio of lakes, the opportunities for water skiing, wind surfing, wake boarding, wake surfing, swimming, paddle boarding, and kayaking are plentiful. Enjoy days in the warm sun with cool water and stunning scenery. 
Rent your watercraft of choice at Gage Marine, Gordy's Lakefront Marine, and Marina Bay Boat Rentals. And if a river ride sounds more your speed, take a kayak out to White River Park to experience miles of exploration.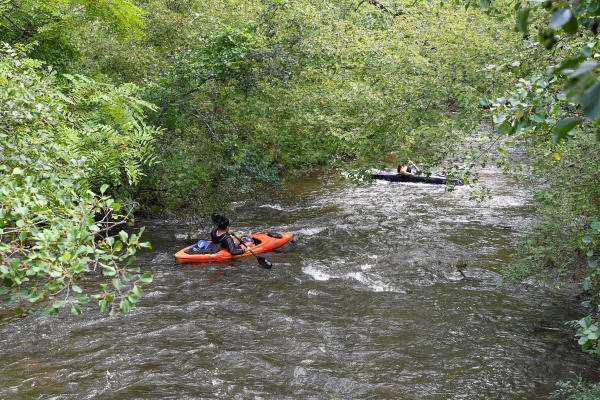 On land, discover the 231 acres at Kishwauketoe Nature Conservancy via four miles of trails. There's even a boardwalk that hovers above a wetland here. Big Foot Beach State Park has five miles of hiking trails and a swimming beach. Also on land, or more accurately on "greens," are renowned golf courses at Grand Geneva and Geneva National, along with the courses of Hawk's View, Abbey Springs, and Lake Lawn Resort.  The Grand Geneva Adventure Center is an outdoor enthusiast's dream destination, with hiking, biking, sand volleyball, archery, and disc golf all there for the taking. Lake Geneva Ziplines & Adventures gets you airborne with zipline tours, a high ropes course, and climbing tower, then brings you back down to earth for hiking and biking.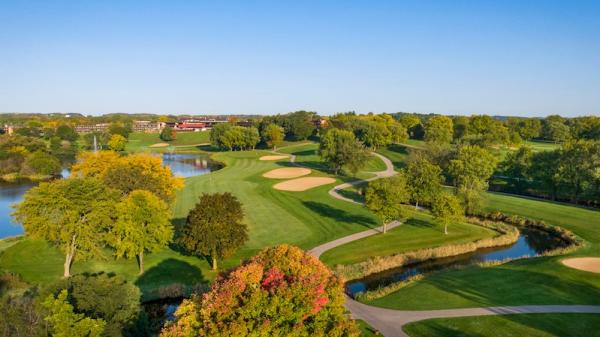 If you're bringing along your furry friend, you'll need places where you both can stretch your legs. There's a dog swimming area in Library/Elm Park on Geneva Lake right downtown. The Geneva Lake Shore Path, all 21+ miles, is pet-friendly as long as your pooch is leashed. Rent a pup-friendly paddleboard or kayak at The Ridge Hotel marina on Lake Como or the Clear Water Outdoor location on the pier at Wrigley Drive on Geneva Lake.
After all those active pursuits, you'll have earned a recovery spa treatment to soothe sore muscles. Book a massage at Avani Spa, Calladora Spa, or Well Spa. 
The Best Gear
The owners of Clear Water Outdoor believe that promoting an active outdoor lifestyle can change the world. The store features high-quality fitness apparel, footwear, and gear, along with kayak and SUP rentals. Avant Cycle Cafe is a great spot to rent or purchase a bike for the nearby trails and they have knowledgeable staff to recommend the best rides in the area. And even if you bring in your own bike but need a tune up, you can sit in their cafe with a coffee while they get to work!
Something unique for those wanting to have access to a boat but not ready to commit to ownership, Carefree Boat Club - Wisconsin is a great option for yearly boat rental usage. This membership allows you a variety of watercraft rentals and is available for Lake Geneva and Lake Delavan.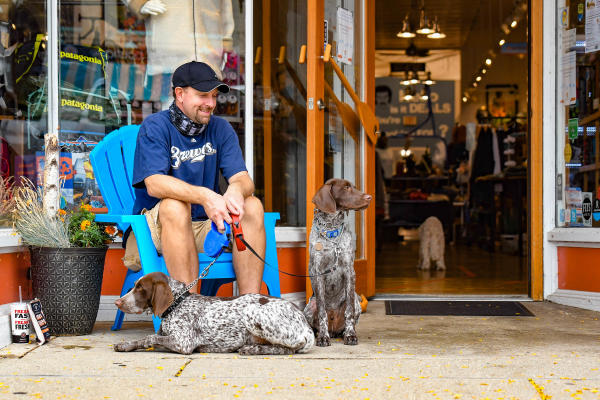 Where to Eat
Kick off your day with fresh roasted coffee and a quick bite at Avant before hitting the road or the water. Their breakfast burritos are packed with protein to last most the morning. Or grab a healthy breakfast sandwich at bean + vine before stopping to The Ridge's marina and activity center. Carb up on original Chicago-style deep dish pizza at Gino's East or authentic wood-fired Neapolitan-style pizza at Oakfire. And treat yourself to a delicious dole whip frozen treat while riding at Something Sweet.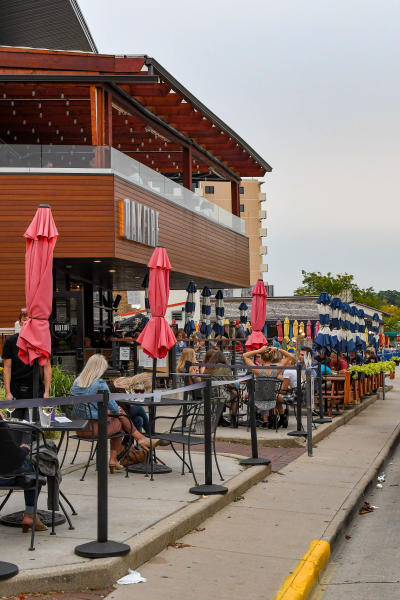 Where to Stay
Stay at a lakeside resort and be rewarded with exhilarating views and tranquil sunsets. There's Abbey Resort, Harbor Shores, The Geneva Inn, The Cove of Lake Geneva, and Lake Lawn Resort. • Golfers will want to check out the Cottages at Geneva National or The Grand Geneva Resort & Spa. These locations are the perfect spots to unpack your bags for adventure and return to unwind and relax.