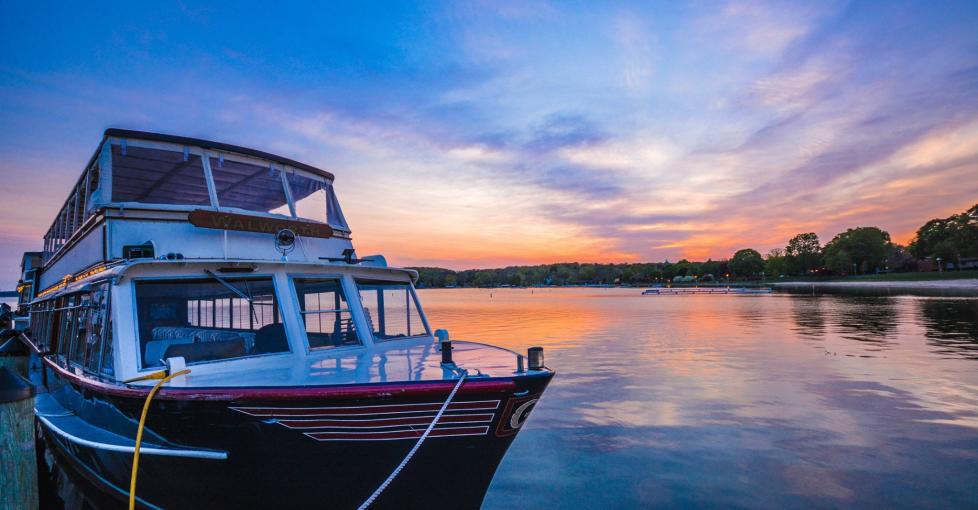 Solo travel is a chance to explore places more freely, on your terms. It's a chance to unwind, recharge, and spoil yourself the way you deserve. When you choose Lake Geneva you're choosing water, sun, and fresh air. You are choosing quaint downtowns with historic charm, country-side roads that lead to wineries, orchards and fresh farm stands for you to delight in. You'll experience culinary surprises with those lakeside views and of course a touch of ol' fashioned Wisconsin charm. Take a peek at some inspiration for the type of trip you're seeking to make your heart happy.
For the Adventure Lover:
Where to Stay: The Grand Geneva Resort & Spa
Where to Dine: Avant Cycle Café, Guac Star, Zaab Corner Bistro
What to Do: Lake Geneva Ziplines & Adventures, Lake Geneva Balloon Co., Clear Water Outdoors, Lake Geneva Scooter Tours
If you are looking for thrilling experiences hanging out in the great outdoors, Lake Geneva is definitely the spot for you. Stay at the Grand Geneva Resort & Spa where you can check out their Adventure Center for mountain biking, horseback riding, scooter rentals and more! Or book an excursion on the water with Clearwater Outdoor where you can rent a paddleboard or kayak and go out on your own or hang out with a guided group. Soar through the treetops when you check out Lake Geneva Ziplines & Adventures or book a sunrise/sunset flight in a hot air balloon for the sights of a lifetime. Enjoy unique food from across the world at Zaab, grab a taco on the way to the water, and make sure to stop into Avant Cycle Café and Bike Shop. You'll get all the best advice on trails and adventures while sipping on your favorite coffee drink!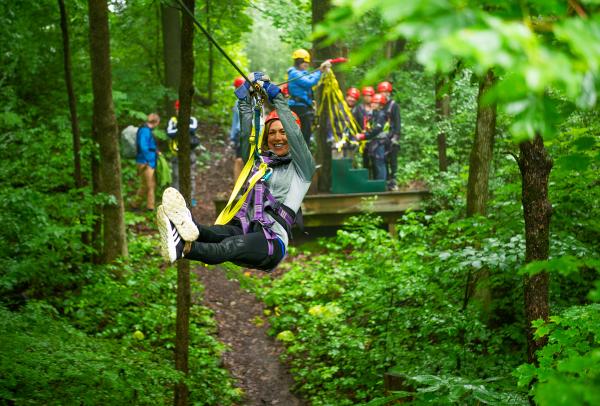 For the History Lover:
Where to Stay: Maxwell Mansion
Where to Dine: Mars Resort, Champagne Brunch at Baker House
What to Do: Black Point Estate Tour, Old World Wisconsin, Lake Geneva Ghost Walks, & Yerkes Observatory
Lake Geneva has a rich history and today you can experience the preservation of bygone eras. Unpack your bags at the Gilded Age property Maxwell Mansion where you will be met with ornate stylings, fantastic libations (with its very own speakeasy), and in house events that will dazzle you. Dine at the Baker House, known for their decadent champagne brunch or feel a part of the Wisconsin Supper Club experience at Mars Resort. Hop on the water with Lake Geneva Cruise Line to see stately homes and tour the historic Black Point Estate and Gardens from Chicago Beer Baron Conrad Seipp. Or take a country drive out to Old World Wisconsin to experience a day in the life of a Wisconsin settler. A must see is the famous Yerkes Observatory, home of the world's largest refracting telescope and the birthplace of modern astrophysics (Albert Einstein requested a visit in 1921!). Then finish off the evening with a haunted history tour around downtown Lake Geneva featuring real ghost stories, lake legends, and Native American folklore.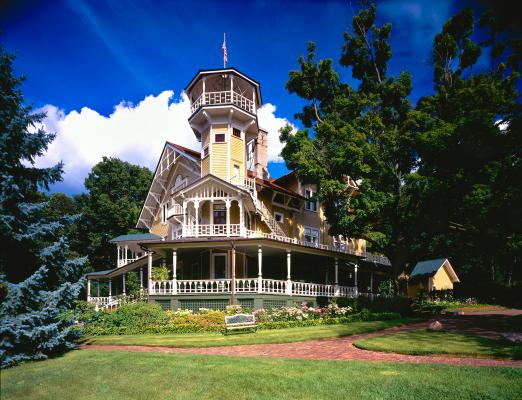 For the Foodie:
Where to Stay: The Ridge Hotel
Where to Dine: Hunt Club Steak House, Going Bananas
What to Do: Staller Estate Winery Tour, Supper Club Dinner Cruise, Lake Geneva School of Cooking, & Countryside Stops
So, we had to limit ourselves on this one because so much can be added to the "where to dine section" but you'll just have to keep coming back for more! Stay at The Ridge Hotel housed with several delectable restaurants on site for every kind of taste with their partner hotel Geneva National…from smokehouse BBQ with some Latino spins, traditional Italian, to their intimate fine dining restaurant The Hunt Club Steakhouse, you'll be happy to lay back in their cabanas at their saltwater pool after a delicious meal. While you're here take a drive to one of the local wineries, Staller Estates or Apple Barn, to taste new vintages with food pairings, and discover picturesque farms and orchards with boutique shops featuring fresh fruits, jams, and baked goods (Elegant Farmer is known for its famous pie in a bag!). Or try your hand at doing the cooking by signing up for a class with Chef John at Lake Geneva School of Cooking and be part of a team creating masterpiece meals in a gourmet kitchen. For a sensational tour of the lake, book a seat at the Supper Club Cruise with Lake Geneva Cruise Line and enjoy a breathtaking sunset with your meal. Never skip dessert; Going Bananas has the cutest Coney Island feel and is known for their creative frozen treats!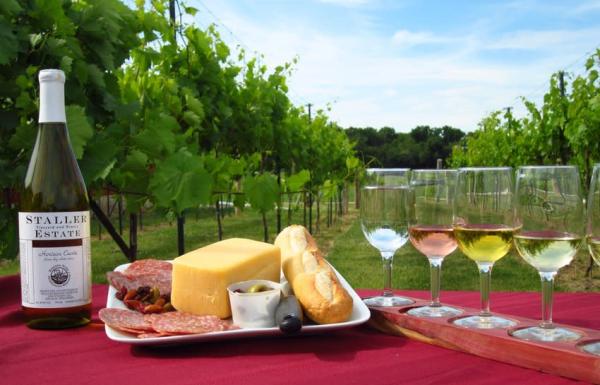 For the Self-care Getaway:
Where to Stay: The Abbey Resort and Avani Spa
Where to Dine: O2 Lounge, Barrique Wine Bar & Bistro, Sabai-Sabai
What to Do: Experience The Space, Walk the Lake Geneva Shore Path, Shop Downtown & Explore Simple Solutions Apothecary
Who doesn't need a little self-pampering? When you check into The Abbey Resort and Avani Spa in Fontana, unwind at their adult only pool, their new Himalayan salt rooms and infrared calming areas, and enjoy their expansive spa services. Drive into town and experience The Space, a relaxation center meant for healing the mind, body, and soul. Take a breathwork meditation class, join in a yoga session, book reiki, acupuncture, or other services all in one place. Refresh with an aqua fresca or acai bowl at O2 Lounge and hop on the Lake Geneva Shore Path to immerse yourself in nature. If you get a chance when you are on the path leave a prayer, a wish, or an intention at the Expect a Miracle Path located near the Geneva Inn on the south shore of the path in Lake Geneva. Later, unwind with a glass of champagne while making your own scented creation at The Candle Mercantile for a one-of-a-kind souvenir to take back home with you. While your scented item sets, shop near downtown and explore Simple Solutions Apothecary for fresh herbal supplements and other healthy retail products.  Finish off the evening with a relaxing meal at Sabai-Sabai (known for amazing sushi) or hunker down to watch the sunset dining al fresco at Barrique Wine Bar & Bistro.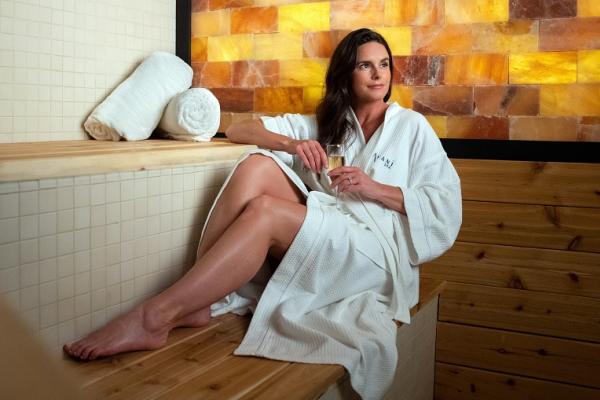 For the Showstopper:
Where to Stay: The Geneva Inn
Where to Dine: Sopra Bistro, Pier 290
What to Do: Fireside Dinner Theatre, Lake Geneva House of Music, Tristan Crist Magic Theatre
Lake Geneva has no shortage of entertainment options and delivering the wow factor is its specialty. Settle into a cozy room at The Geneva Inn with spectacular views of Geneva Lake and enjoy a cocktail on their waterside patio; you can even pick up a boat ride from their docks with the Lake Geneva Cruise Line when you arrange it with their concierge. Soak up the fun with live music from the best in local and national talent at Lake Geneva House of Music's concerts and festivals. Or maybe you want a low-key beach vibe with fun bands while savouring your meal by a bonfire on the beach at Pier 290. Take in a show at the Fireside Dinner Theatre where you can enjoy Broadway-style entertainment in their theater in the round. You can even create your own spectacular dinner and a show by making a reservation at Sopra Bistro to indulge in their culinary artistry (with some wild entrees to try like shark and python) and catching a show filled with magic, comedy, and illusion at the Tristan Crist Magic Theatre!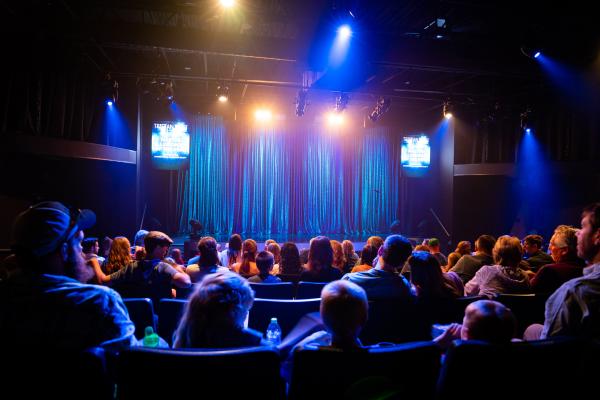 And the best part? You get to customize your trip from these ideas to curate the perfect vacation just for you. With so many opportunities to soak in, you'll be sure to make Lake Geneva the place you keep coming back to for living your best life.