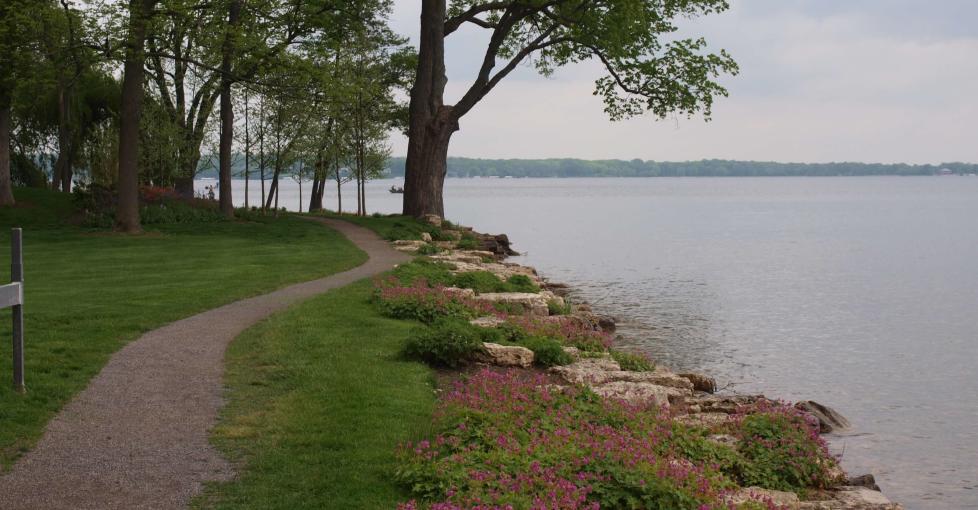 The Geneva Lake Shore Path is a public footpath created by early settlers of the region. The path meanders along the lakeshore, crossing the front lawns of lakefront estates, association beaches and public parks. The terrain is meant for walkers and varies from grass to dirt to brick and concrete. Here are some of our top recommendations for what to see.
1. BAKER HOUSE
This 30-room Queen Anne-Style mansion was built for Robert H. Baker of Racine in 1885. Sadly, he passed away before it was completed. The home highlights 13 fireplaces and intricate woodwork throughout the restaurant and hotel now named The Baker House.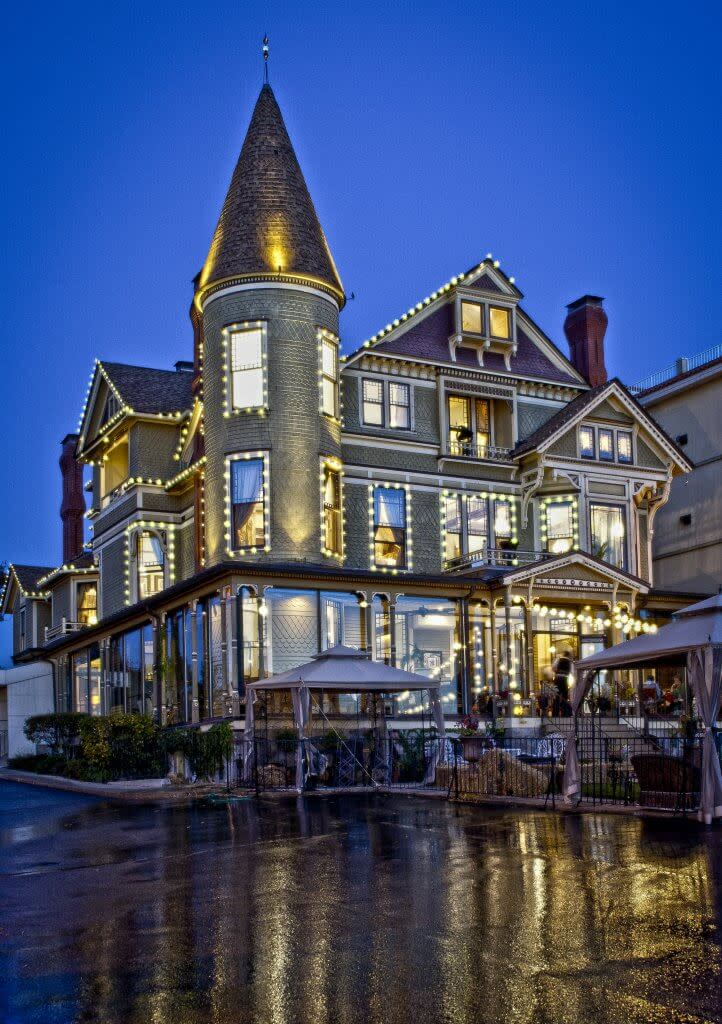 2. BIG FOOT BEACH STATE PARK
Nestled against Button's Bay, this historical park where Native Potowatami Tribe used to inhabit, now welcomes campers, swimmers, picnickers and hikers. The lagoon, is a replica of Geneva Lake, Created by the Maytag family (of washing machine fame) when they previously owned the property.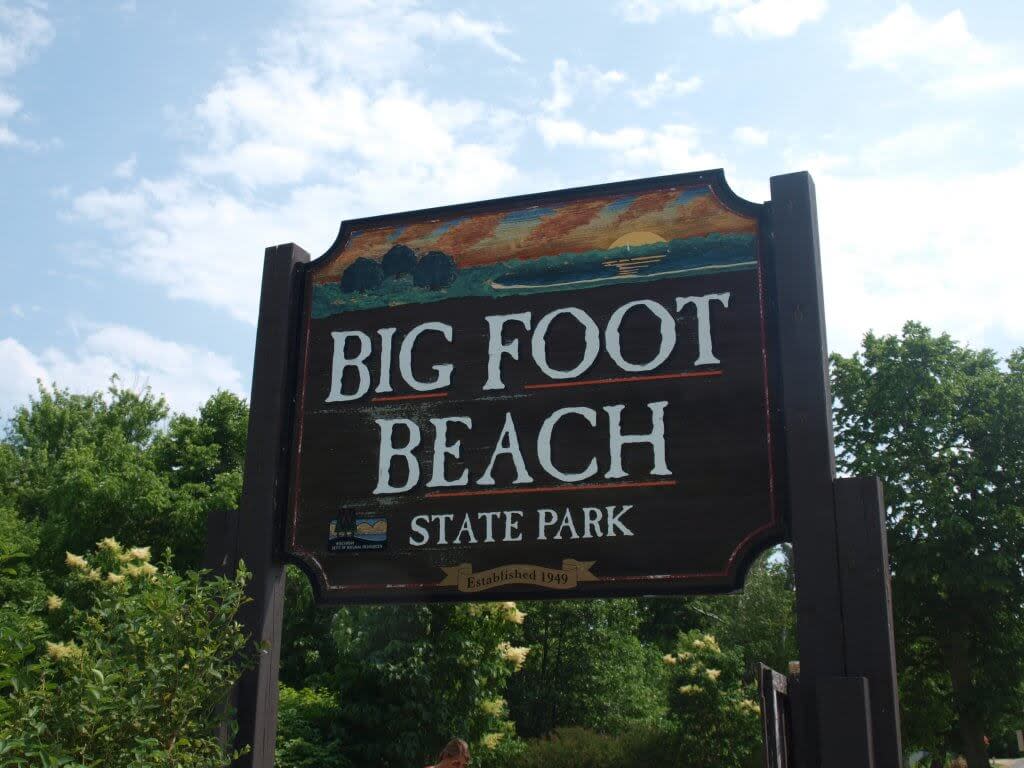 3. GLANWORTH GARDENS
Also, known as the Driehaus Estate, this Georgian Revival, built in 1906, has been painstakingly restored and is now home to lavish parties and event throughout the year raising money for a variety of charities.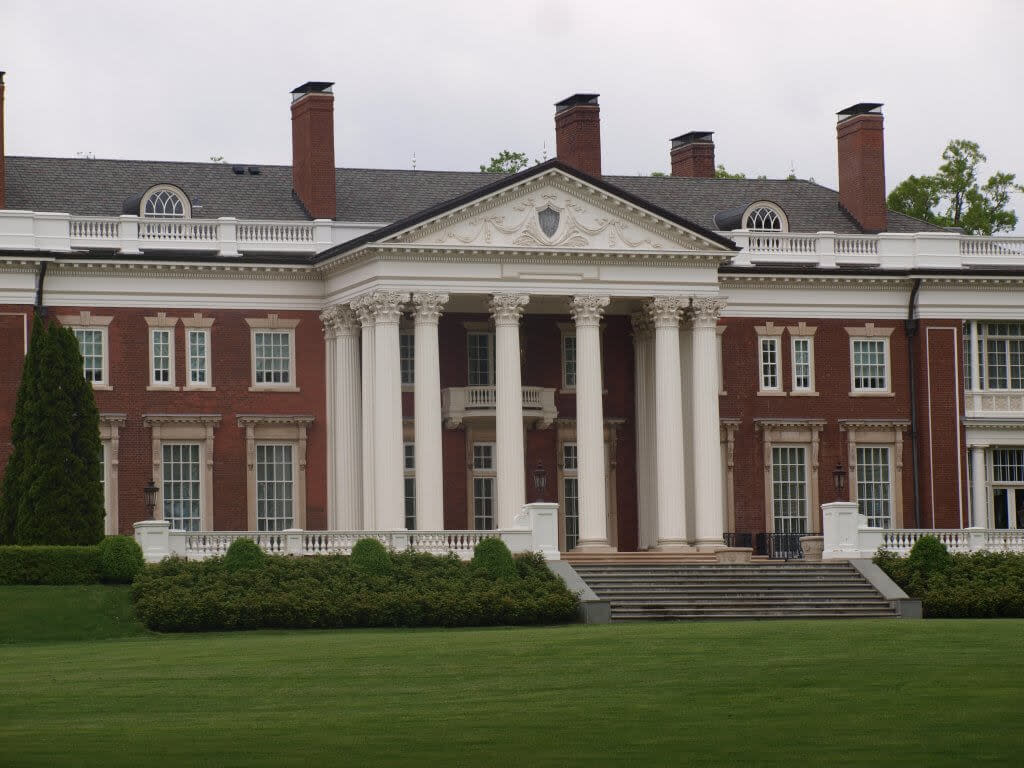 4. THE ELGIN CLUB
Area known by the Potowatami as "the place for good fishing" In 1873, two friends from Elgin, Illinois, purchased 16 acres, here for $400. They recruited other friends, and the group grew to 20 families, each possessing a 50-foot lot of lake frontage.  The oldest residence still in use dates back to 1878.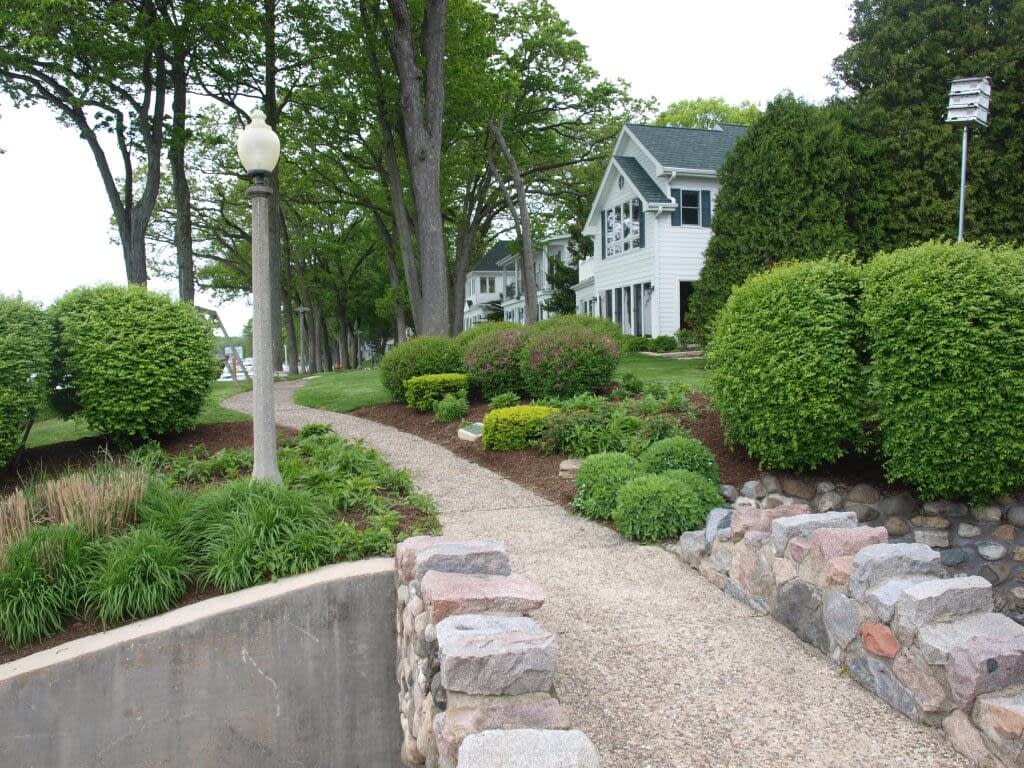 5. PINEGATE
This Prairie-style home was constructed in 1903 by Sanford S. Vaughn, an innovator that made basic changes in the design of the traditional carpenter's hammer that are still used in all hammers produced today.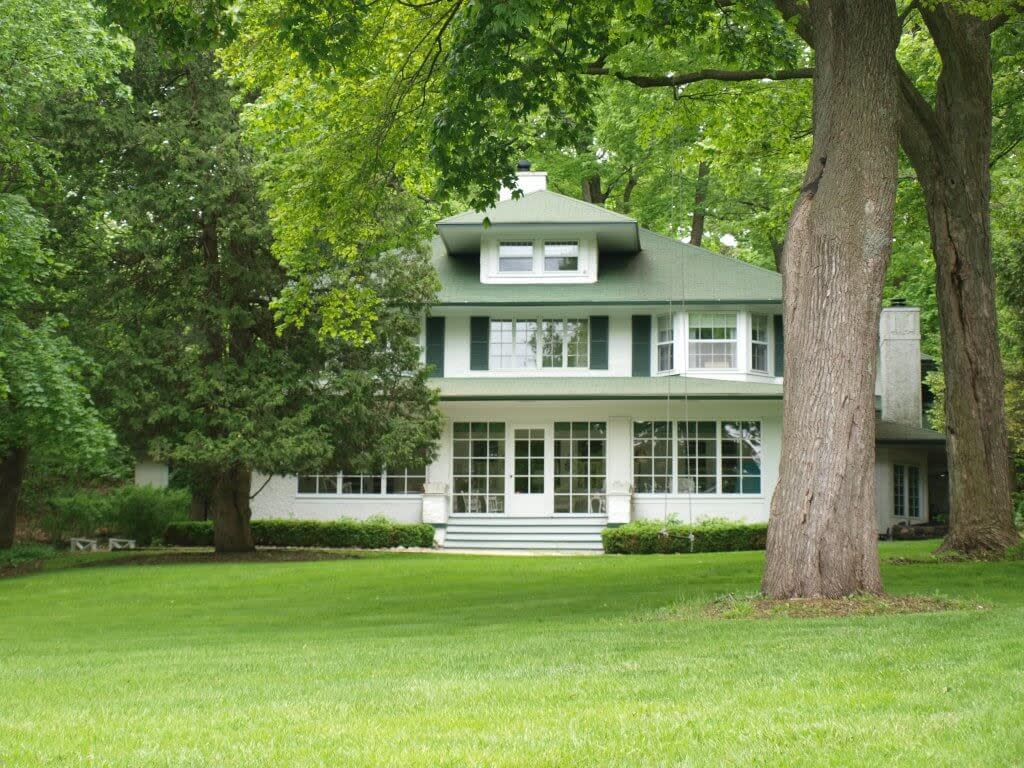 6. CASA DEL SUENO
This estate was built in 1929 and its name means "house of dreams." Lee Phillip Bell and Bill Bell, the husband-wife creators of "The Young and the Restless", Called this estate home and wrote many of the first scripts for the long-running soap opera here.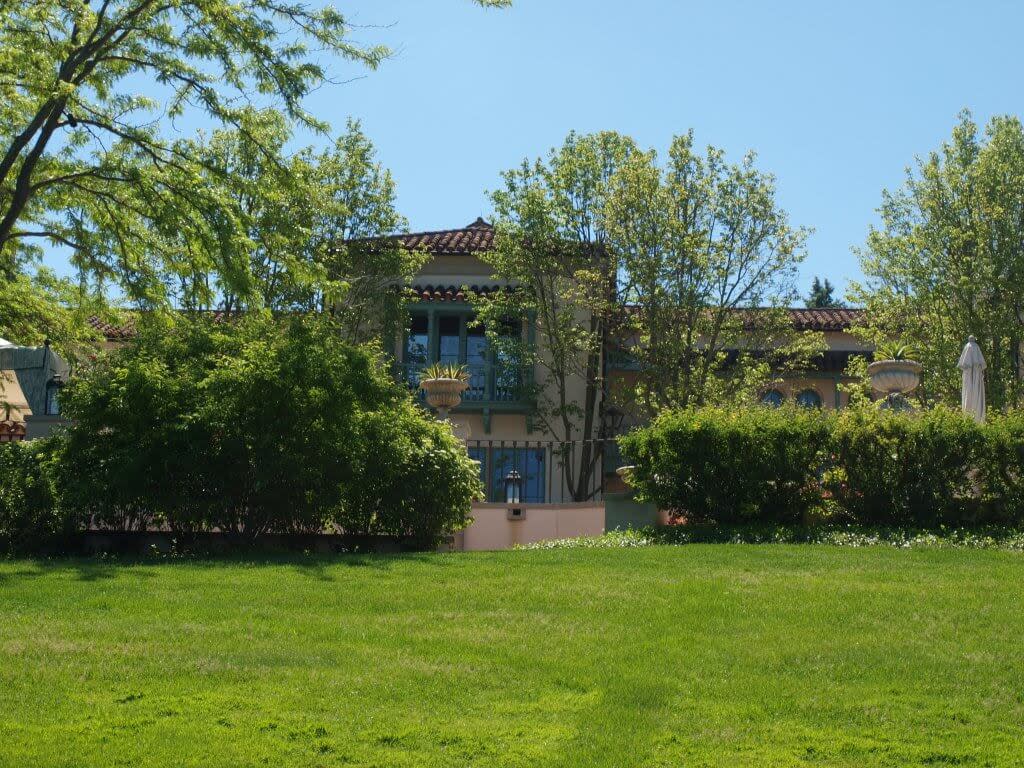 7. BLACK POINT
Barely visible above the trees, Black Point was added to the National Register of Historic Places in 1994 and is open for public tours, accessible only by tour boat.  The home was commissioned by beer baron Conrad Seipp in 1888 as a summer cottage enjoyed by four generations of Seipp descendants.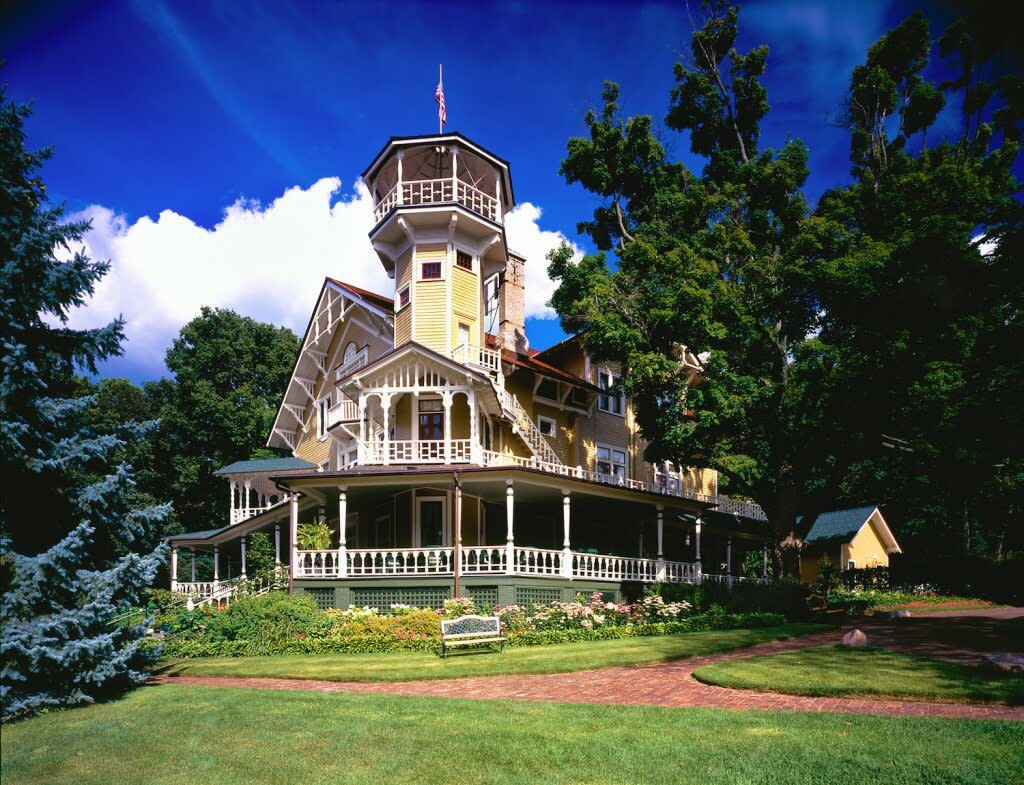 8. LAKE GENEVA COUNTRY CLUB
Established in 1895 and built by Richard Soutar, this was the first golf course in Wisconsin. Because Newport, Rhode Island had become a popular summer vacation destination in the late 1800s, Lake Geneva decided to build their own Country Club.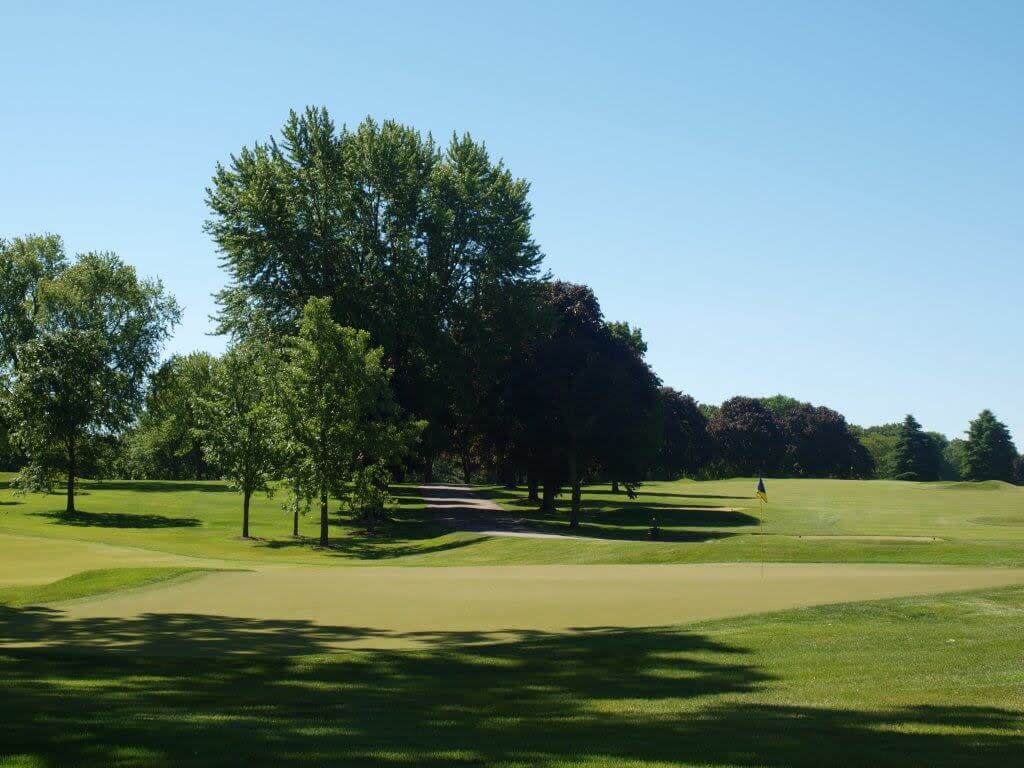 9. THE ECHOES
This beautiful Queen Anne-style mansion was designed in 1896 by Henry Lord Gay for George P. Braun, one of the founding fathers of Oleomargarine. In 1913, the property was bought by Amariah Cox, owner of Zeno Manufacturing Company, which made chewing gum. Cox and William Wrigley Jr., eventually joined forces to create the Wrigley Chewing Gum Company.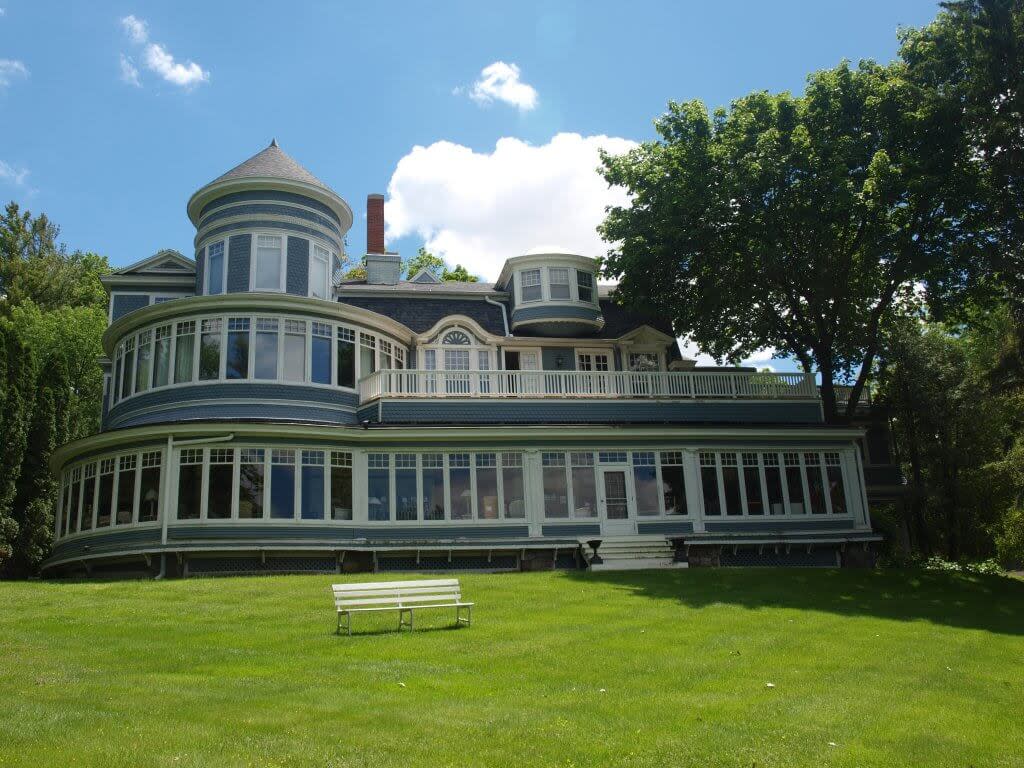 10.  WYCHWOOD
Charles and Frances Hutchinson built Wychwood in 1901, donating the property in 1932 to the University of Chicago for use as a wildlife refuge. But in 1957 the University auctioned it off. It has been in the Wrigley family since 1960 when it became the summer home of William Wrigley.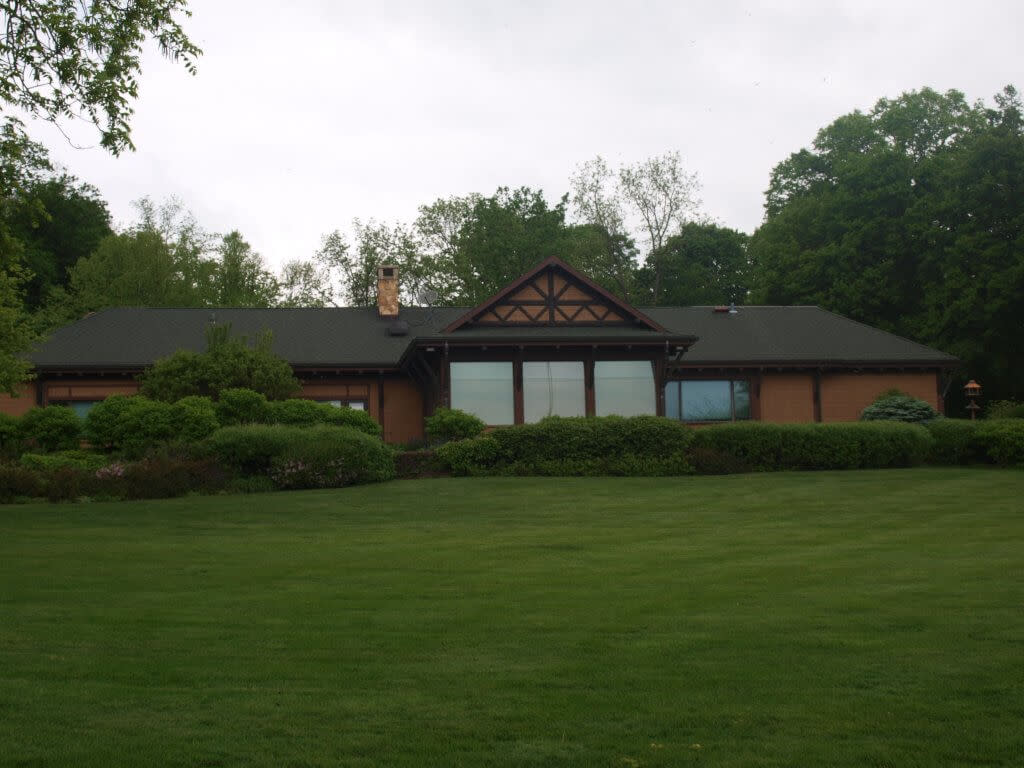 11. STONE MANOR
This is the largest mansion on the lake, but no longer a single residence. It was designed by Henry Lord Gay and built for Otto Young in 1899.  After many uses (including a school, restaurant and Christmas tree museum), it is now luxury condominiums with a rooftop pool and underground parking. 
Download VISIT Lake Geneva's app and click on the Historic Shore Path Tour to view pictures of the sights, read about each and learn facts about what you see on the path—plus get GPS coordinates.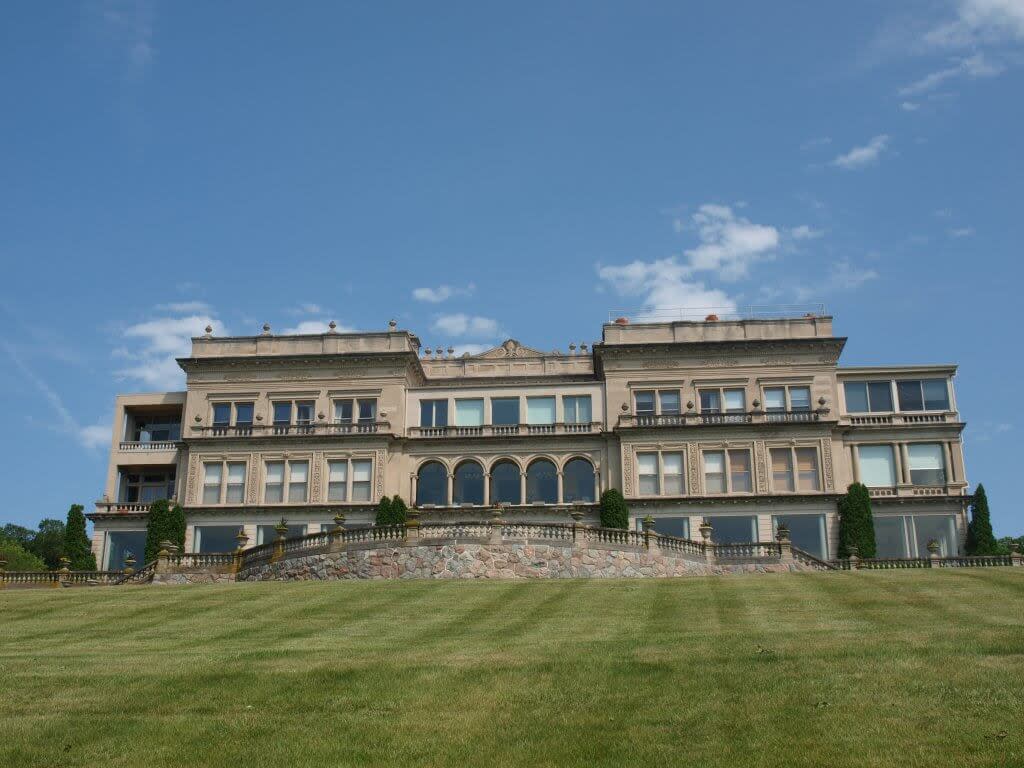 ACCESS POINTS
A LAKE GENEVA*
B CHAPIN ROAD
C WILLIAMS BAY*
D FONTANA*
E SHADOW LANE
F LINN PIER ROAD
G BIG FOOT BEACH
STATE PARK*
*PARKING AVAILABLE