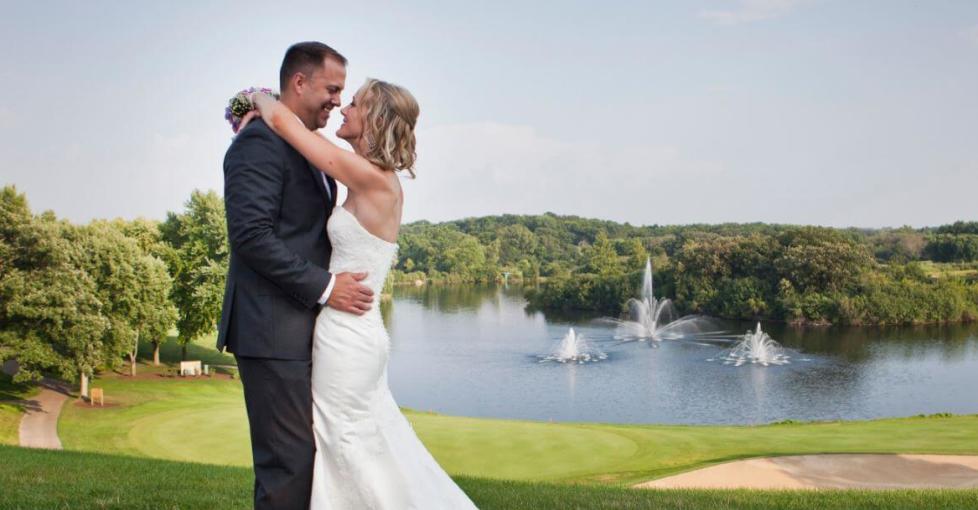 It's finally here! You're engaged! Now what? Time to start planning...so why not start here!  Imagine the wedding of your dreams, any venue for your special day possible here. From lake-view vows, sunset cruises, courtyard gazebos, nuptials on the dock, a lakefront private terrace, or a green garden veranda overlooking heights of endless sparkling blue water. Imagine taking a privately chartered ride on Geneva Lake with champagne toasts on a turn of the century boat.  Rent a private lakefront mansion, bed and breakfast, restaurant, or stay at one of Lake Geneva's luxurious, award winning resorts. With so many options, Lake Geneva is the only destination that offers every luxurious amenity within a reasonable budget.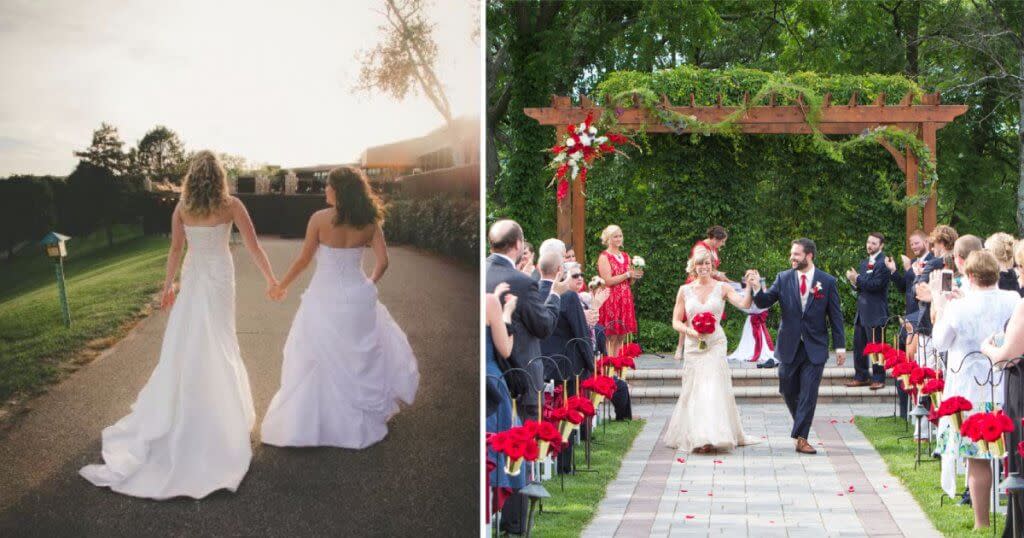 DREAM YOUR DAY
From classy and elegant, to rustic chic, or modern Art Deco styled weddings. Every detail counts and those details stem from a few major decisions.  The Dress and The Venue. You cannot have the perfect dress without the perfect venue to go with it and vice versa. Depending on the style and formality of your wedding, plan on purchasing your wedding dress or reserving your venue first and go from there. This way, the entire wedding can be determined from these two major details. Most brides don't know exactly what their vision will be until it is slowly unveiled to them. Luckily Lake Geneva has every type of venue or style already available, so all you have to do is choose one.  From 1920's themed weddings, overlooking Geneva Lake's 1885 historic mansion to a timeless upscale venue hidden within Lake Geneva's quiet countryside. Whichever option is sought after, each variation from non to more traditional wedding venues, will surely not disappoint. Take a look at all of the stunning options here. 

WHERE TO SHOP
Depending on the nature of your wedding festivities most brides shop for all occasions leading up to their special day. Making it fun to create a special and meaningful day of events, ensuring every moment is cherished and well spent with close family and friends. Some, if not many get married here, honeymoon here, but also shop for your special occasion beforehand at the numerous lavish bridal salons, florist boutiques, clothing stores, and gift shops for wedding Invitations and accessories around Geneva Lake.  You will not have to go anywhere else.  Lake Geneva creates a stress-free wedding planning experience allowing your time to feel more like a carefully planned vacation. Planning a destination wedding? Then don't forget to purchase all of your welcome bag goodies from Lake Geneva's area gift stores.  The Cornerstone Shop & Gallery, Lilypots Flowers & Gifts and Gia Bella Flowers & Gifts are great for starters. Trends today include swag bags, where guests choose tailored gifts for their own personal gift bag.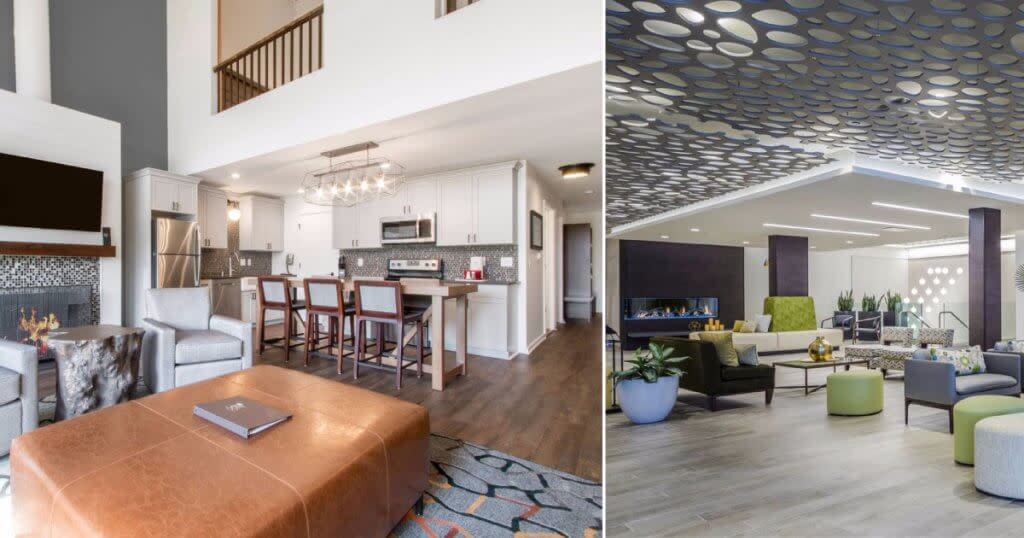 WHERE TO STAY
Every dream wedding, is not complete without the dream hotel/venue to celebrate/unwind at. Your special day is the perfect time to escape the norm and get lost in the dream that is Lake Geneva. The place where anything is possible. From breathtaking panoramic views, to sunset cruises, miles of manicured landscapes, private terraces overlooking endless countryside and crystal clear lakes.  It's a true gem of the Midwest, ranked as the top wedding destination in Wisconsin, with numerous five-star resorts to choose from.  Offering amazing services, chef prepared meals, spas and incredibly lavish suites. With over 30 hotels, resorts and romantic bed and breakfasts for honeymoons or large family gatherings, Lake Geneva is the perfect destination to accommodate weddings of any size.  Imagine taking a privately chartered ride on Geneva Lake with champagne toasts on a turn of the century boat to a lakefront mansion or bed and breakfast. Prefer a full-service staff at your beck and call? Then make sure to reserve one of Lake Geneva's luxurious, award winning resorts or private villas perfect for accommodating larger groups.  Stay and play a round of legendary golf during the day and lounge fireside, while enjoying a cocktail in hand, at night. With endless options, Lake Geneva is the only destination offering every luxurious amenity within a reasonable budget. Whether it's lakeside or a premier resort, no detail is too big or too small for Lake Geneva to handle.  In essence, you could very easily stay at any resort and never leave it (and once you see it, you won't want to).  So if you hold a larger budget, this could be a great option for reserving your stay and wedding accommodations.  Make it a week long, fling before the ring, vacation before saying your I dos.

CELEBRATE THE DAY
Bring your girls for a bachelorette/girls day away before the wedding festivities start. First, Lake Geneva will make sure pampering is in order.  Plan a relaxing night at one of the resort spas and the entire next day shopping downtown for last minute wedding items. After indulging in a day of shopping schedule a day of hair, manicures and pedicures with a champagne toast for pre-wedding hair and makeup trials.  Why venture anywhere else, when Lake Geneva has it all! Getting married during the summer or fall? Make sure to reserve a beach or boat day on Geneva Lake. You can reserve a private chartered boat tour around the lake, pointing out the historical sites.  After a day of fun in the sun, retreat back to your resort/hotel for cocktails, massages and gourmet desserts delivered poolside.  In addition, enjoy resort amenities like a gym, spa, outdoor pool, lounge, fire pit, and upscale restaurants. Groomsmen can tee off at numerous legendary golf courses, all within five minutes apart, while the girls retreat to their bridal suite for private dress fittings and hair/makeup tutorials.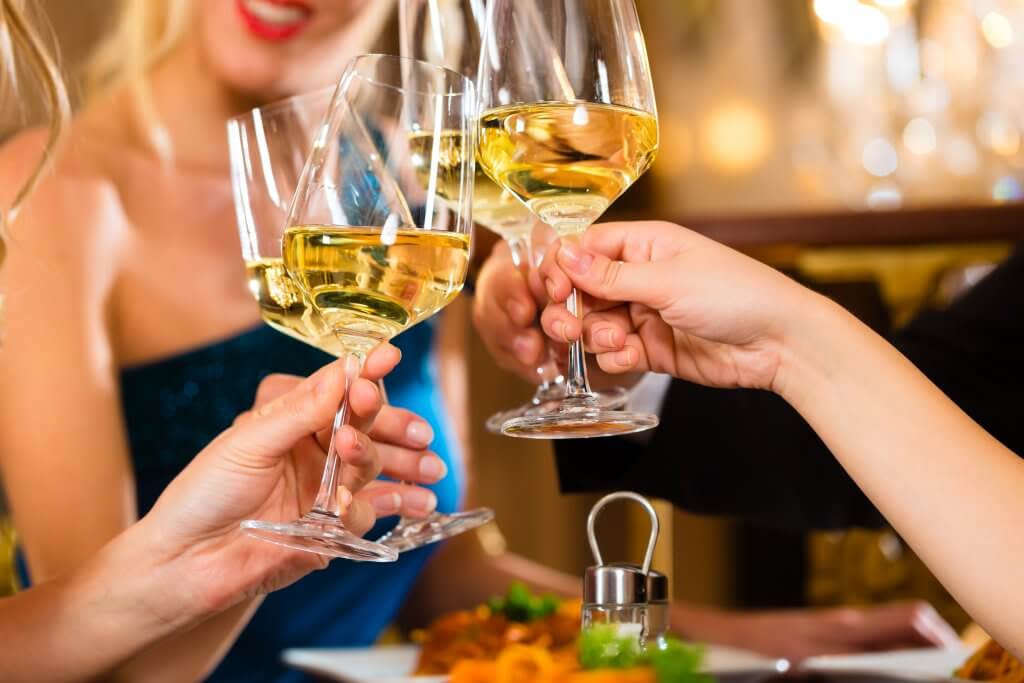 NIGHT LIFE
That's not all!  Lake Geneva is home to endless activities to keep your bridal party busy before the big day. Take a rehearsal dinner cruise along the lake, bond with your girls at a bachelor/bachelorette party on a group zip lining adventure, attend a magic show, escape the CLUE Room, or dine around town.  With over 50 different restaurants from five star dining, to fireside lounges overlooking endless sunsets, Lake Geneva has everything you need all within a five minute drive or a short stroll. Every location offers an array of different tastes, views, styles, and appetizing menus to satisfy any palate.  From American cuisine, to Italian, to Mediterranean, Lake Geneva will not disappoint all foodies alike. Click here for a full list of restaurants and bistros, from high-end dining, to local bars, taverns, and grills. We have categorized every Lake Geneva detail for you, so all you have to do is choose.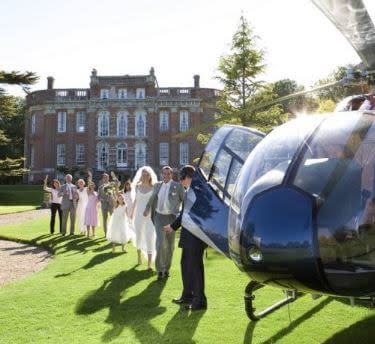 MAKING AN ENTRANCE
The wedding trend today, entails making a grand entrance, the goal being to leave a wildly large impression on wedding guests. Today's brides are not sacrificing any details, meaning the sky's the limit and their entrance is of top priority, placing it right up there with their dress of choice. Go big or go home! So here are some rather creative ideas for making any couple the center of attention for the decade! Leave the church or ceremony site, being whisked away on a romantic helicopter or hot air balloon ride around Geneva Lake before landing at a premier resort. Now that's arriving in style!  If you prefer the more traditional route, a private limo ride, trolley ride, or chauffeur from the ceremony site may be in order. Enjoy a romantic drive encircling the Lake Shore Path or famous Snake Road. Quietly take in the beautiful sites together before arriving at your final destination allowing Geneva Lake as a sunset backdrop.    

LAKE GENEVA WEDDINGS  |  WEDDING INFORMATION CONTACT  |