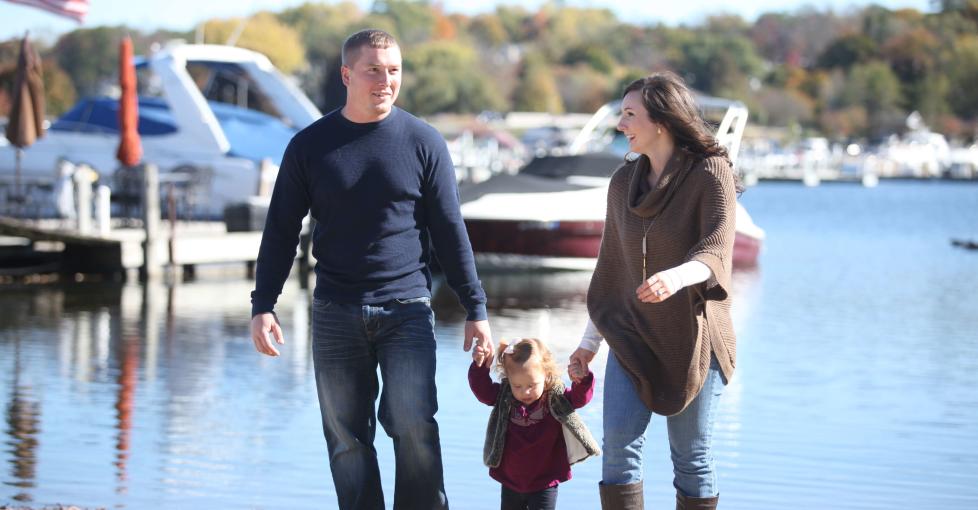 Having trouble planning the perfect getaway to Lake Geneva? Are you overwhelmed with all of the options available to see, stay and do? We understand your struggle, which is why we have put in place the perfect itinerary for your family, friends, co-workers anyone that you may feel would benefit from a week already planned with the perfect schedule and exciting options available. With so many choices to explore from local shops, to legendary golf courses, local eateries, tours, and a multitude of entertainment venues, from downtown Lake Geneva, Fontana, Delavan and back to Williams Bay.  
Start Planning Here:
SUNDAY:   
Shopping: Spend the day downtown! Sunday is the perfect day to shop and leisurely stroll around town with family and friends. Grab a cup of coffee and walk up Main Street and down Broad Street and then continue lakeside via the historic Lake Shore Path. With over 40 unique shops to choose from, a week long trip could easily not be enough time to visit them all. Luckily, the streets of Lake Geneva will not let you leave on an empty stomach, with over 30 local eateries to choose from, whether it's for breakfast, brunch, lunch, or dinner. There are endless options to dine from gourmet bistros, to cafes, to pizzerias, confectionery spots and local bakeries. You take your pick.  
MONDAY:
Golfing: After an amazing day of site seeing, shopping and dining, Monday is the perfect day to unwind and relax. Time to take in all that Wisconsin has to offer, and boy it doesn't disappoint. With over seven area courses to choose from all within a few minutes a part. You can get a full week of golf and still not hit every legendary course. You haven't truly experienced the game of golf until you have played at courses built by names like Arnold Palmer, Jack Nicklaus, Gary Player, Pete Dye, Dick Nugent, and Lee Trevino the architects behind these beautiful courses that made Lake Geneva the Midwest's premier golf destination.
Salon/Spa: After a long day of golf, reserve your spot at a local resort salon or spa for a perfect ending to an active day. Relax with a massage, body and facial treatments, which are sure to calm you mind and sooth your spirit.  Or try a multitude of both relaxing and therapeutic spa services as well as a wide variety of fitness activities available. 
TUESDAY: 
Hiking | Biking: Hike the Lake Shore Path: If you prefer an even slower pace, a hike on the 21-mile Geneva Lake Shore Path affords up-close views of the fall foliage along with a peek at grand estates on the water. Download the "VISIT Lake Geneva" app for a great Historic Walking Tour around the lake! (visitlakegeneva.com/vlg-app) Great hiking can also be found in nearby conservancies, preserves and Big Foot Beach State Park.  
Lake Geneva Cruise Line Dinner Tour: Whether you are looking for a historical tour that tells about the famous names that settled in the area or a relaxing sit-down evening dinner cruise, Lake Geneva Cruise Line truly has something for everyone. 
WEDNESDAY:
The Clue Room: Downtown: Spend the day downtown all Wednesday! This is the perfect day to visit Lake Geneva's leading downtown attractions with family and friends. Grab a bite to eat at the local restaurant for lunch and walk up Main Street to The Clue Room. This interactive game for groups of 2 to 10 people, 60 minutes to work together to solve the puzzles and challenges in order to make your escape. There are three different rooms available everyday–CNW Railroad, Cold War Clash, and Al Capone. Can you escape?

Magic Show: Tristan Crist Magic Theatre or Magic Morgan's Magic Theatre: Then catch a magic show with friends and family downtown at Lake Geneva's Tristan Crist's Magic Theater voted the #1 thing to do by TripAdvisor.  Just a few steps away is Magic Morgan's Little Magic Theatre, where Magic Morgan and Liliana will astound your family, creating a fun light-heart time of laughing, awe and wonder. 
THURSDAY:
Zip Lining Tour: Lake Geneva Canopy Tour: A sky-high adventure for the whole family, no experience necessary! Most are not aware that zip lining is a year round sport. Featuring guided tours through eight zip lines; five Sky Bridges; four spiral staircases built into the trees and a 1,200 foot-long Racing Zip Line. Aerial Adventures: The Midwest's only dedicated Bubble Soccer field. Up to six people can compete in giant clear 'ball suits' on a sand soccer field. Take the plunge from 32′ high on our Quick Jump free fall, then climb twin 35′ Climbing Towers. 

Winery Tour: Bring a date to taste all of the regional wine varieties. Relax and enjoy a private tour with a complimentary wine and famously known Wisconsin cheese tasting.  
FRIDAY:
Horseback Riding: Friday is all about horses! Enjoy all the colorful trees in Lake Geneva! Take a horseback ride, with your family along miles of Wisconsin's endless shaded trails. Spend a few hours walking in the woods, enjoying nature's glorious colors together, without the everyday distractions of life. Escape the city, get a few extra steps in your day, and enjoy the quiet sounds along the way. 

Dancing Horses Theatre Show: Enjoy a day full of experience at Wisconsin's own Dancing Horses, Animal Gardens. Your day begins with The Dancing Horses Theatre presentation of an enchanting NEW performance that is unparalleled anywhere else. 
SATURDAY:
Leisurely Scenic Drive: Finally end your unforgettable trip to Lake Geneva, with a scenic drive with the best view in America. Snake Road, a three mile-long, wooded, winding road off of Highway 50 on the northeast end of Geneva Lake. Another leisurely ride is the Rustic Roads in nearby Lyons, all the while enjoying the beautiful and expansive area's famous fall colors.