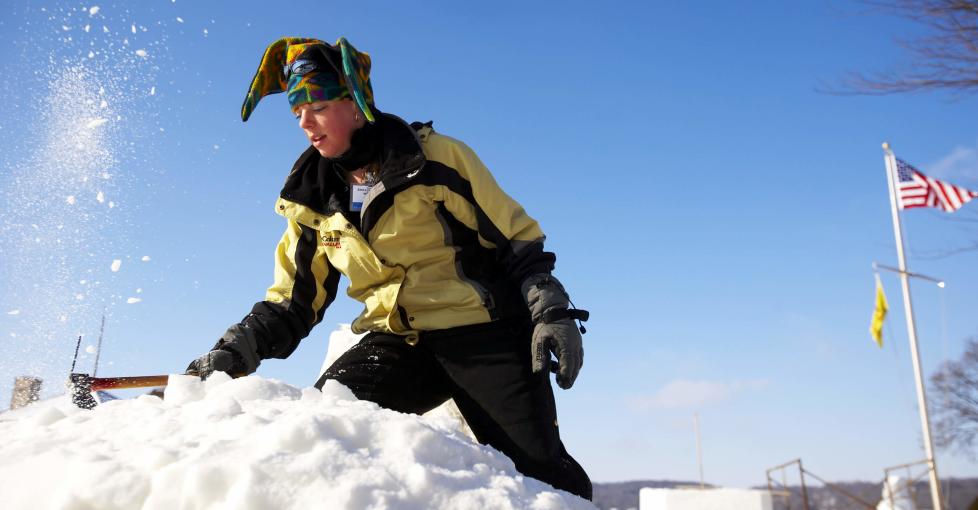 Experience Lake Geneva's annual Winterfest featuring the U.S. National Snow Sculpting Competition, and you'll never look at snow the same way again! It's impossible to not be wowed by the workmanship and artistry on display as snow sculpting teams from across the country transform the lakefront with 9-foot-tall sculptures made of snow. 
Running February 3 – 16, Winterfest offers so many options to enjoy some of your favorite cold weather activities. Will it be the Cocoa Crawl or cocktails at the Baker House ice bar? Skiing, snowboarding and toboggan races at Grand Geneva's Winter Carnival? How about helicopter rides for a different view of the snow sculptures?
There's also four wheeling fun at The Abbey Resort, wine tasting at Hill Country Market, a cooking class with the Lake Geneva School of Cooking, and world-class kite performances at Sky Circus on Ice. 
With so much to see and do, here are five tips to help you plan your Winterfest 2016.
Plan ahead. Consider the best timing for you and don't risk disappointment by going without hotel or restaurant reservations.
Review packages. Once you've decided which resort, hotel or B&B to stay at, review their Winterfest Specials. Most offer at least one.
Try something new. Create new memories – go snowshoeing, take a helicopter ride or try ziplining in the winter. Snowshoes may be rented from Clear Water Outdoors. 
Consider the interests of each member of your group. Do the youngsters want some snowman building time at Frosty's Beach Bonfire or some sledding time? Are the teens looking for some snowboarding at the Mountain Top? Do the girls want some downtown boutique shopping? Perhaps all would enjoy the Human Dog Sled Race at Lake Geneva Canopy Tours or Sky Circus on Delavan Lake and Lake Lawn Resort?
Keep it balanced with a mix of indoor and outdoor time. Enjoy one of the many cozy fireplaces offered by the area's luxury resorts and many boutique hotels and B&Bs. Consider other indoor options, such as the Soup-er Magical Evening at Harbor Shores where children of all ages will enjoy soups from area restaurants, followed by a magic show and dancing.