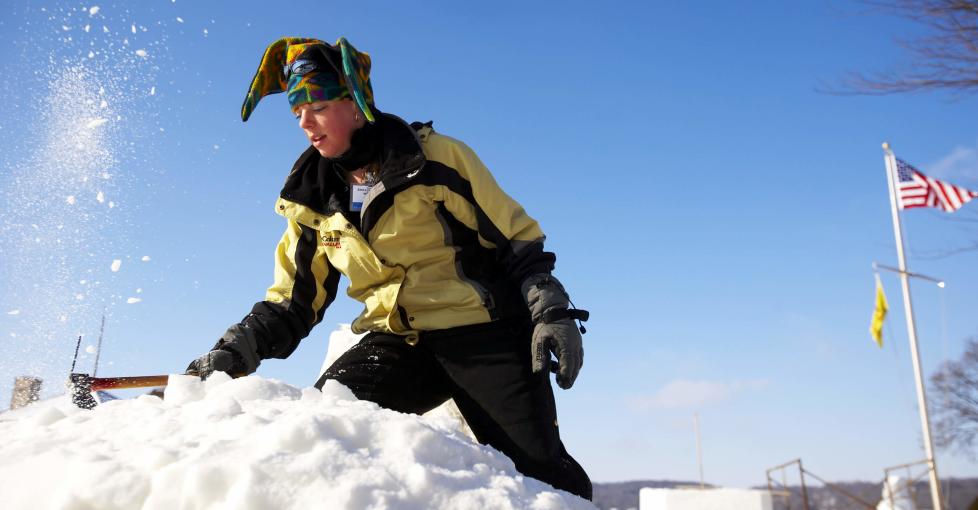 Experience Lake Geneva's annual Winterfest featuring the U.S. National Snow Sculpting Competition, and you'll never look at snow the same way again! It's impossible to not be wowed by the workmanship and artistry on display as snow sculpting teams from across the country transform the lakefront with 9-foot-tall sculptures made of snow. 
Running January 31 – February 4, 2024 Winterfest offers so many options to enjoy some of your favorite cold weather activities. Will it be cocktails in an Ice Shanty at the Baker House? Skiing, snowboarding, sledding, or ice skating at the Mountain Top at Grand Geneva Resort & Spa during their Winter Carnival on February 3rd? Or maybe the family would enjoy a leisurely stroll downtown to see all of the wonderful ice sculptures.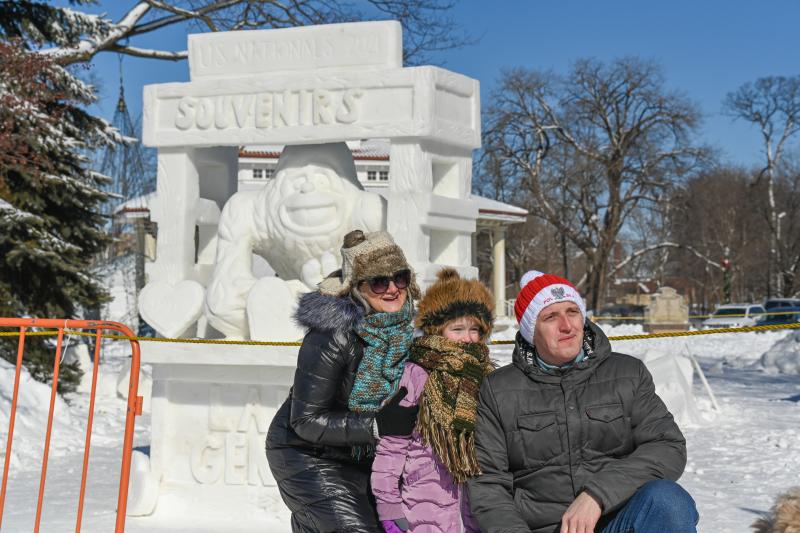 There are so many choices your schedule will be full! With so much to see and do, here are five tips to help you plan your Winterfest 2024 adventure.
Plan ahead. Don't risk disappointment by going without hotel or restaurant reservations.
Review packages. Once you've decided which resort, hotel or B&B to stay at, review their Winterfest Specials. Most offer at least one.
Try something new. Create new memories around a bonfire on the beach or go snowshoeing or winter ziplining at Lake Geneva Ziplines & Adventures. Snowshoes may be rented from Clear Water Outdoors. Be sure to stop at one of the many local resorts and restaurants that offer the unique experience of Igloo and Snow Globe dining. Enjoy a truly captivating way to embrace the winter weather! 
Consider the interests of each member of your group. Do the youngsters want some snowman building time at the Riviera Beach or some sledding time? Are the teens looking for some snowboarding at the Mountain Top or Wilmot Mountain? Do the girls want some downtown boutique shopping? Perhaps all would enjoy hanging out in a fun Snow Globe igloo?
Keep it balanced with a mix of indoor and outdoor time. Enjoy one of the many cozy fireplaces offered by the area's luxury resorts and many boutique hotels and B&Bs. Consider other indoor options, such as a magic show at Tristan Crist Magic Theater, a fun escape room experience at the Lake Geneva Clue Room, or some healthy family competition at Lake Geneva Billiards or Lake Geneva Axe Throwing.