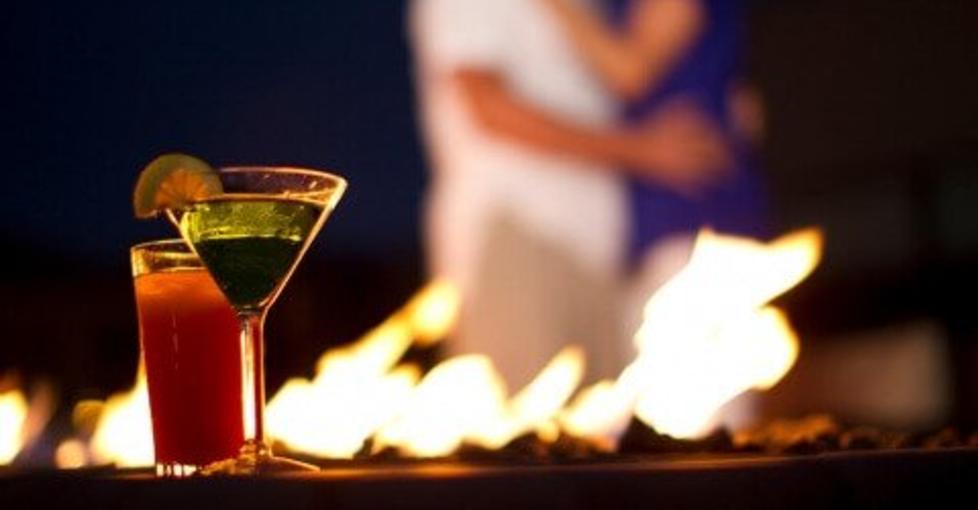 Vodka? Rum? Tequila? Whiskey? Lake Geneva area bartenders are always ready to put their mixology skills to use. Take my word! These cocktails are worth trying.
Hunt Club Steakhouse

The Hunt Club's bartender Ralph Kennedy says, "Mixology is more of an art than a science," as he shared drink recipes enjoyed by both locals and tourists. Tito's Cosmopolitan is a friendly pink drink shaken with upscale Tito's vodka, triple sec, fresh lime juice and a hint of cranberry. The upscale vodka and fresh lime juice turn this everyday Cosmo into a fun and flirty version just right for party time.
The Chocolate Martini is decadent and delish. The vodka and Kahlua mixed drink is laced with Lady Godiva dark chocolate creating a dessert and drink all in one. Served beautifully with a chocolate-etched starburst design, this is a chocolate lovers dream. 
Pier 290
Pier 290's menu of handcrafted cocktails made with fresh ingredients ranges from the Pisco Sour (a classic from Chili) to the hand squeezed Margarita, to the Whiskey Cider featuring house made cider and whiskey infused with cinnamon and spices. The house drink, called Happy Ending, is a creation of Bill Gage's, third generation steward of Gage Marine and owner of Pier 290. This refreshing drink made with vodka, fresh lemon, lime and orange, a dash of bitters, and topped with Squirt is perfect after a day in the sun.
Ristorante Brissago at the Grand Geneva Resort & Spa

An awesome spin on a traditional Midwestern favorite, the Wild Cherry Old Fashioned at Ristorante Brissago is a must. The Old Fashioned is made with imported Amarrena Fabbri cherries (dark cherries in a heavy syrup) and blood orange bitters with Woodford Reserve Bourbon.
Sopra
Known for its specialty martinis, Sopra's The Omen is a must for those seeking to go beyond the traditional vodka or gin martini. The specialty martini is made with Cody Road Bourbon, Amaro Nonino, a splash of simple syrup and lemon juice.
The Apothecary Bar at Maxwell Mansion 1856

Cocktails at the Apothecary Bar at historic Maxwell Mansion 1856 will take you back in time with their creative twists on traditional drinks. Their Tom Collins is the best grown-up lemonade! Made with gin, fresh squeezed lemon juice, simple syrup, club soda, a dash of bittercube cherry bark vanilla bitters, and garnished with a thin slice of lemon, this is a fantastic spring/summer cocktail.
What's your favorite Lake Geneva cocktail?